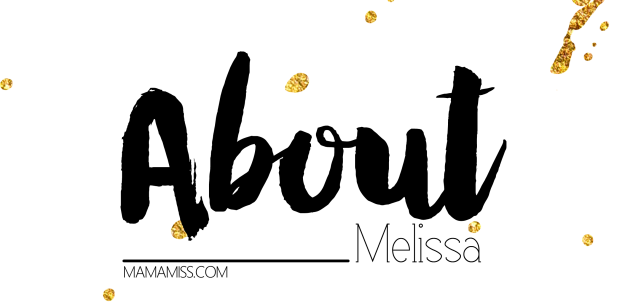 Why hello!
Let me introduce myself, I'm Melissa, and this is my blog, Mama Miss.
This blog is about a day in the life of this stay-at-home-mama, and my adventures in kid eats, kid crafts, kid activities, mama & papa eats, home DIY, kid DIY, and photography :)  I started this blog as a way to share cool ideas & fun things with my family & friends…now let me introduce you to, the always running, constantly churning mind of Mama Miss!
My two little's kiddos (they're not so little anymore!) are: T, my son who is 10, and V, my daughter who is 11.
I'm just your average mama who likes to do fun things with their kids..but I'm not a saint – sometimes I just want to run off to a foreign country and forget to tell anyone (ssshhh don't tell anyone ;)  I even wrote my favorite quotes here & here about comparison and turned them into printables too.
I have a BFA in Fashion Design & instead of designing women's wear in NYC (boooooring), I design fun activities & lunches for my children, printables for my home, & recipes for my belly.  That's my job, to be the best mama I can possibly be while letting my creative flag flow every now & then ;)  I have creative juices flowing through my veins and desperately need to express them in some way to be sane, and for me to not lose, "me"…ya understand?  I am silly, sarcastic, goofy, and downright laughable.  I make a lot of mistakes, A LOT!  This blog is for fun…it's fun for me, I do these activities, crafts, & recipes because it makes me happy – I am a creative person and if I can share these things with my kids while having fun doing it, I can't imagine a better way to spend a day & to get me through that day…I mean seriously y'all, if cutting out stars & hearts in cucumbers maintains my sanity…so be it…the dishes can wait (hubs can attest to that true fact – sorry hubs).
and here's the fun stuff…
I use emoticons :) and ellipsis (…) way too much.
I heart taking pics of kids…of seeing their personalities shine through on film…that smile or smirk when I upload new pics brings joy to me (I also have a small obsession with taking pics of my food – I'm weird I know ;).
I try not to take myself too seriously yo. (my husband just asked me if I really just said "yo")…I did & it only matters that it's funny to me.
I'm addicted to pinning, follow me here.
I like to create, bake, cook, craft, sew, write, and make fun meals for my kids.
I LOVE grilled cheese and cotton candy.
I really am very disorganized, in an organized sort of way – HA! (you know Monica's messy closet on Friends – yeah that's me)
The name Mama Miss…. well I'm a "mama" & my mom's and sister's nickname for me, Melissa, is "miss", ergo "Mama Miss".
I'm trying my damnedest to be super-mama & super-wife…but really in the end, it's just me – Mama Miss, the good, the bad, and the funny (or what's funny to me in my own satirical, sarcastic world).
That's me….I'm really glad you stopped by, and thanks for reading!
Love ya to pieces!

Oh, & I like to hang out here too…
(Visited 11,229 times, 1 visits today)