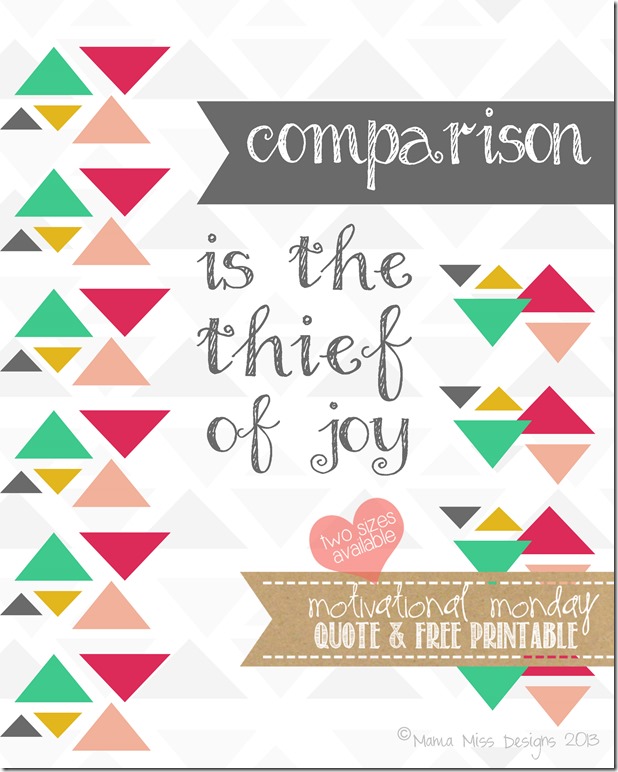 Hey friends!!
It's been a couple of weeks since I've pumped out a post here – it's been kinda' a little crazy around these parts.
To make it up to ya – I created this little printable for you :)
I'm kinda' obsessed with triangle's, and octagon's, and well…pretty much anything geometric at the moment – so that will be showing up in my designs a lot.
I adore this quote from good ol' Teddy Roosevelt. Comparison is SERIOUSLY the ultimate thief of joy. If we spend all our time comparing ourselves to others – our joy – yep, right out the window – (poof) it's gone! So here's "my two cents" – a little comparison is good, it keeps us on our toes to be better. But…yep a big ol' BUT here…when we become obsessed with keeping up with the Jones' then that's when we lose us. For me, as a mom, I try to remind myself – that no one can do what I do – I am original to me – my kiddos only want THIS mommy – to stop worrying about keeping up with everything (cause' it's EXHAUSTING) & just be me.
Whew – kinda' heavy on a Monday morning eh?!
Well, have a wonderful week friends!
p.s. I've got lots of posts planned for this week – YAY!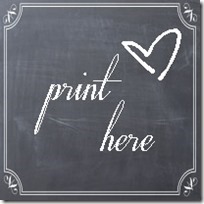 ♥
Like what you see?!
You can connect with me on Pinterest|Facebook|Twitter|Google + too!
♥
© Mama Miss. All images & content are copyright protected.
Feel free to share one picture and linking directly to this post for download.
Please do not copy directions, ingredients, or pdf files for your own website.
Copying my post partially, or fully, is strictly prohibited.
All work by Mama Miss is licensed under Creative Commons Attribution-NonCommercial-NoDerivs 3.0 Unported License.
♥♥♥
(Visited 950 times, 1 visits today)