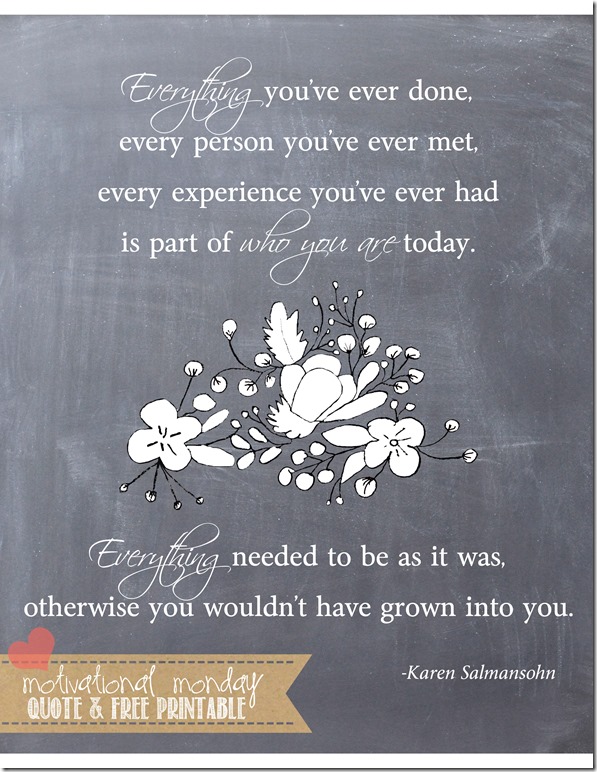 Well, hello there Monday.
Here's today's quote…
Everything you've ever done,
every person you've ever met,
every experience you've ever had
is part of who you are today.
Everything needed to be as it was,
otherwise you wouldn't have grown into you.
and here's to living with no regrets
& enjoying who you are today, and every day!
♥
Have a beautiful week lovelies!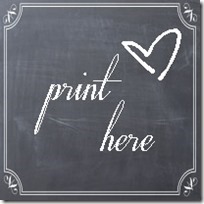 ♥
Like what you see?!
You can connect with me on Pinterest|Facebook|Twitter|Google + too!
♥
© Mama Miss. All images & content are copyright protected.
Feel free to share one picture and linking directly to this post for download.
Please do not copy directions, ingredients, or pdf files for your own website.
Copying my post partially, or fully, is strictly prohibited.
All work by Mama Miss is licensed under Creative Commons Attribution-NonCommercial-NoDerivs 3.0 Unported License.
♥♥♥
(Visited 1,398 times, 1 visits today)