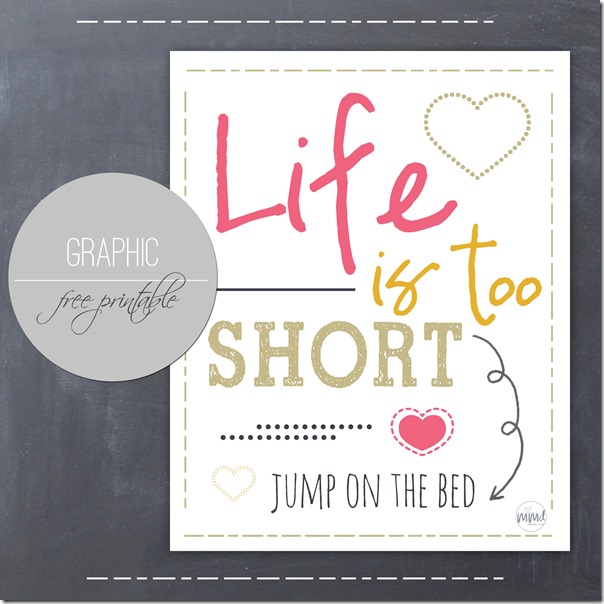 I can't remember where I came across this quote first – but it's one of those quotes that kinda' stuck with me. Like, "life is too short – dance in the rain" or the "life is too short – stop and smell the roses" kinda' moments. Moments you need reminding of. Moments to remind yourself to live life fully and to look at things through a child's eyes. These moments are absolutely necessary to keep your soul fulfilled and renew your spirit. In the day-to-day "stuff", life tends to get stagnant and serious – these reminders are ALWAYS good.
Life is too short – jump on the bed.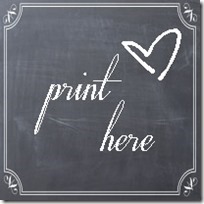 ♥
Like what you see?!
You can connect with me on:
Pinterest|Facebook|Twitter|Google + too!
♥
© Mama Miss. All images & content are copyright protected.
Feel free to share one picture and linking directly to this post for download.
Please do not copy directions, ingredients, or pdf files for your own website.
Copying my post partially, or fully, is strictly prohibited.
All work by Mama Miss is licensed under Creative Commons Attribution-NonCommercial-NoDerivs 3.0 Unported License.
♥♥♥
(Visited 1,316 times, 1 visits today)