I am truly a person that is always looking to the future – planning what is next – setting new goals.  But what about the present?!  We tend to forget about the moment we are living in RIGHT NOW – don't we?!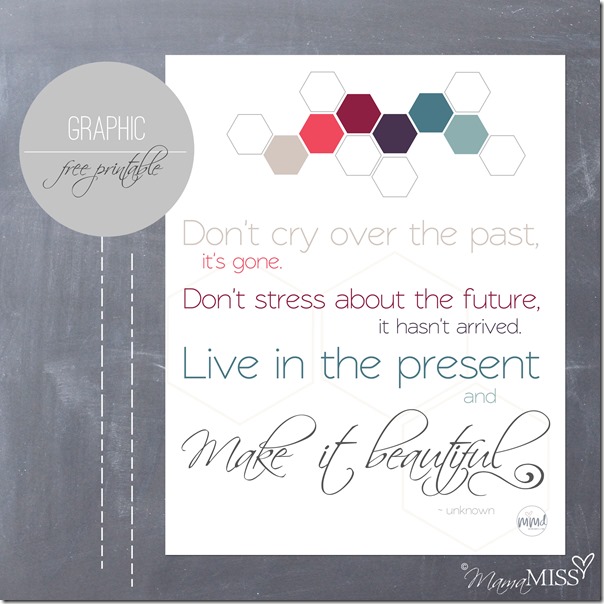 I feel like in my twenties I was always like "I can't wait to find THEE ONE", and then when I found "the one" I was always wondering when we were going to get hitched and have babies (ha-ha it doesn't help when our families are also mentioning these things at EVERY. WAKING. MOMENT. either).  And then when I was planning my wedding and working 2 full-time jobs – my back gave out – OWIE – I was wondering when normalcy would happen again…waiting.  And then the next 4 years we moved 4 times (for my job & then his), had two pregnancies, two births & two babies, I had two surgeries (back & gallbladder)…and then I was DEFINITELY always wondering about the future & when "normal" was going to make it's appearance again – lol!  I could hear myself saying, man, can't things, just be, just be and stand still for a moment.
Well, offer it up to another "shower epiphany" to make me think about this.  But it made me think that I was ALWAYS wondering when things would be "normal" again, and when we would be settled already & in some kind of routine.
And then it dawned on me…
Lo and behold, that time was now!  There was no neon sign telling me these things.  I was definitely not living in today – I was still looking to the future (I'm not a past dweller – just a future worrier).  Thank goodness for shower epiphanies!
This needs to change!  These little monkeys are growing waaaaay too fast for my liking & I need to enjoy now, in the present.  Not tomorrow, not ten years from now – RIGHT NOW!
The future will happen, it will, whether I like it or not (or whether I'm ready or not I should say :) but I am going to try to change how I see today!
I am enjoying the present, what is right in front of me, from here on out!
Don't cry over the past, it's gone.
Don't stress about the future, it hasn't arrived.
Live in the present and make it beautiful.
How will you change today to live in the present?!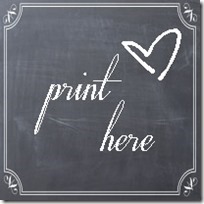 ♥
Like what you see?!
You can connect with me on:
 Pinterest|Facebook|Twitter|Google + too!
♥
© Mama Miss. All images & content are copyright protected.
Feel free to share one picture and linking directly to this post for download.
Please do not copy directions, ingredients, or pdf files for your own website.
Copying my post partially, or fully, is strictly prohibited.
All work by Mama Miss is licensed under Creative Commons Attribution-NonCommercial-NoDerivs 3.0 Unported License.
♥♥♥
(Visited 914 times, 1 visits today)