Disclosure: I was sent a free copy of the eBook in order to participate in the book review, but all my opinions are my own (and always will be!).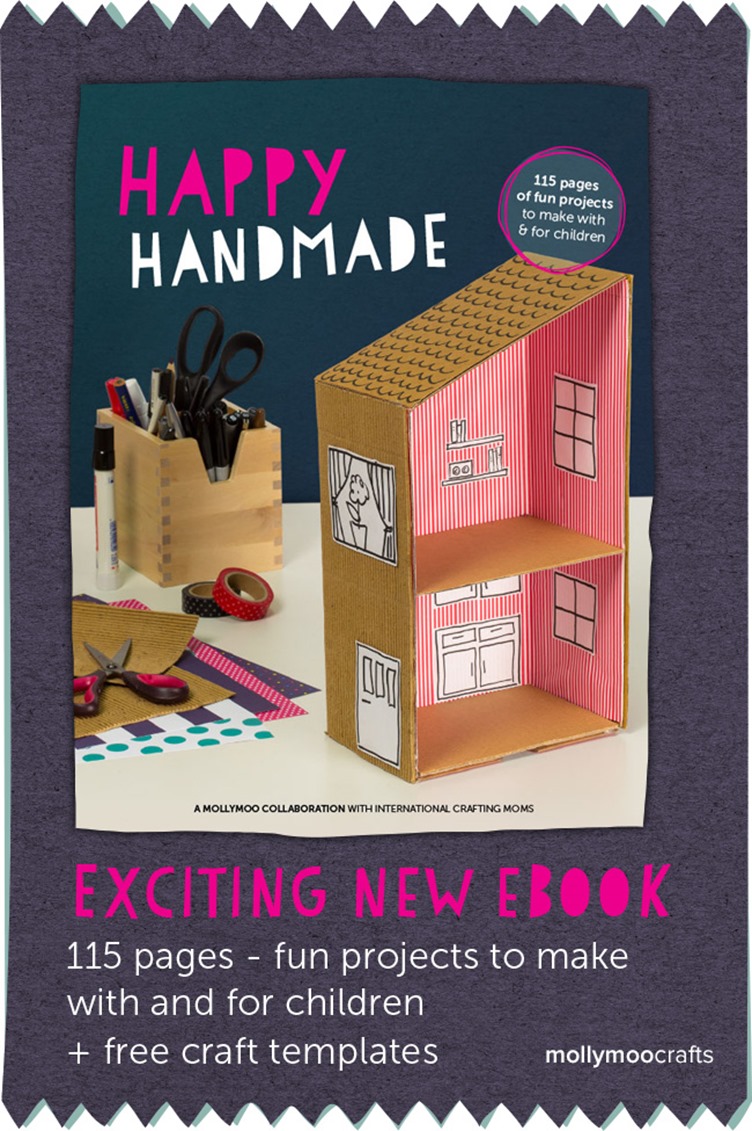 I am so very excited about this new eBook from some lovely blogging friends of mine!!!!  Michelle from Molly Moo is the brains behind this GOR-geous eBook and has brought along a ton of amazingly crafty bloggers on board to contribute to this amazing eBook, Happy Handmade.
The layout is gorgeous, the design is gorgeous, the whole book is gorgeous!  Did I use gorgeous too much?!  I'm so excited about diving into this beauty!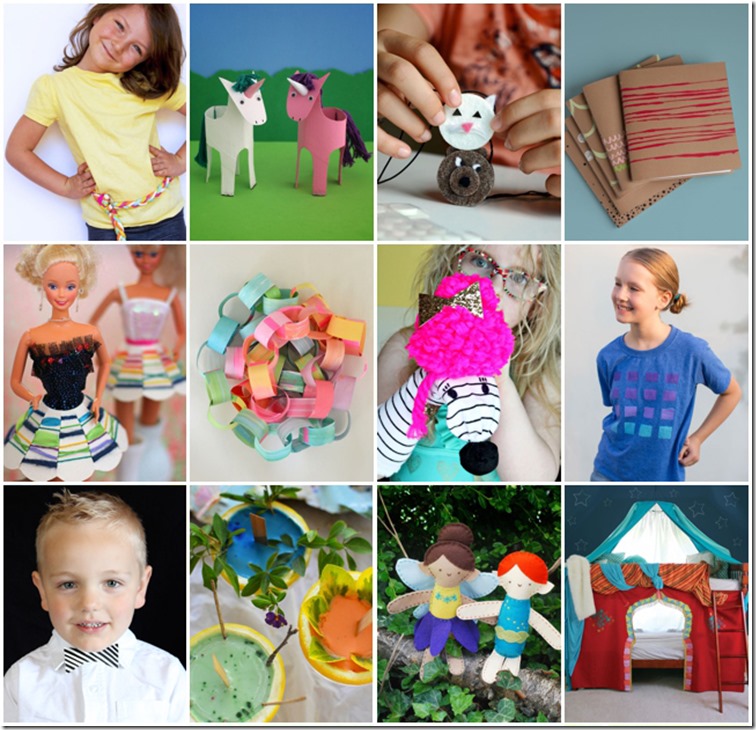 Happy Handmade is 115 pages of fun projects to make with and for children, there are Recycled Crafts, Paper and Cardboard Crafts, Felt and Sewing Projects, Handmade Toys, Pom Pom Crafts and Nature Crafts – all new ideas created specifically for this beautiful eBook!
The layout is clear and amazing…
time frame
age involvement without mama help
materials/equipment
clear & beautiful step by step instructions with photos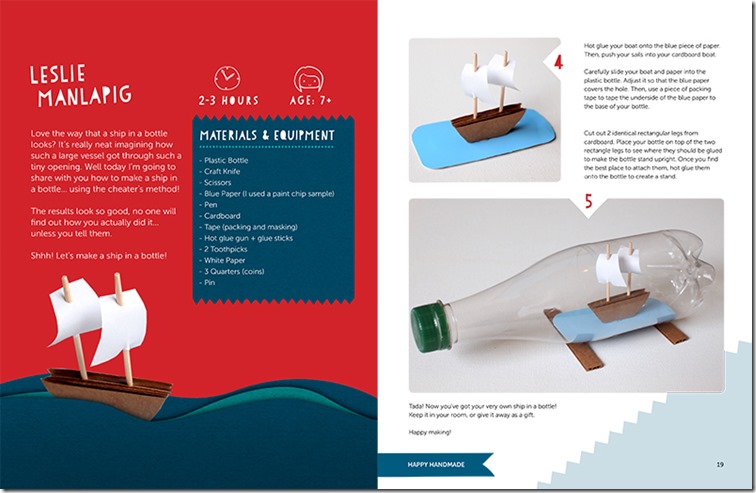 It includes templates & patterns for the crafts – no need to create your own…
patterns for felt fairies
templates for toilet roll unicorns
image templates for flower sewing cards
templates for bow ties and a woven dolls skirt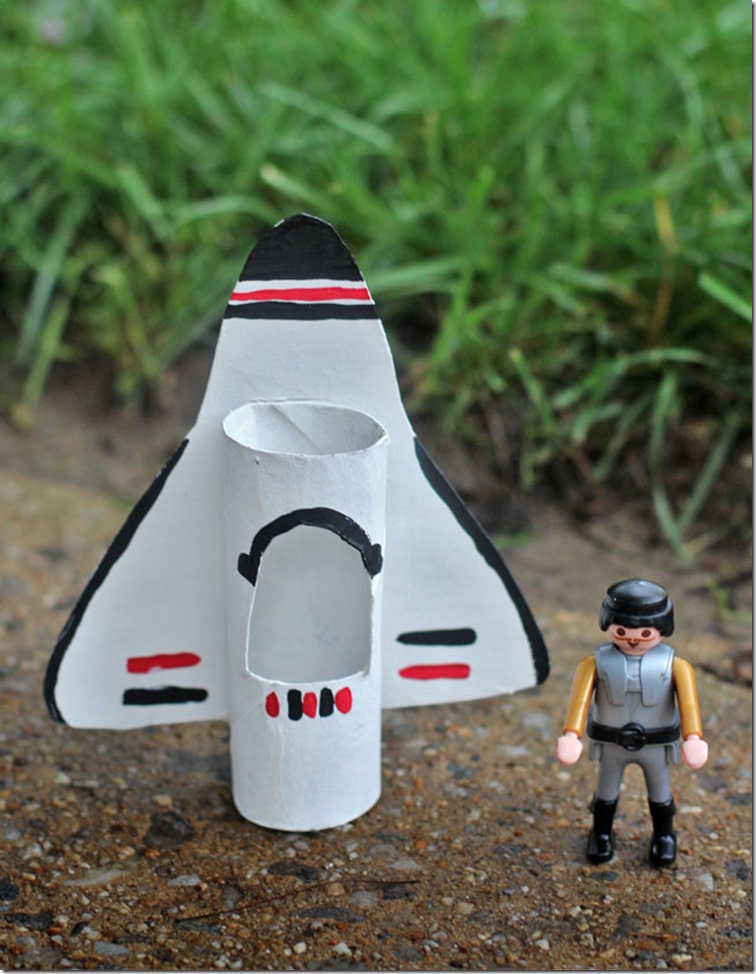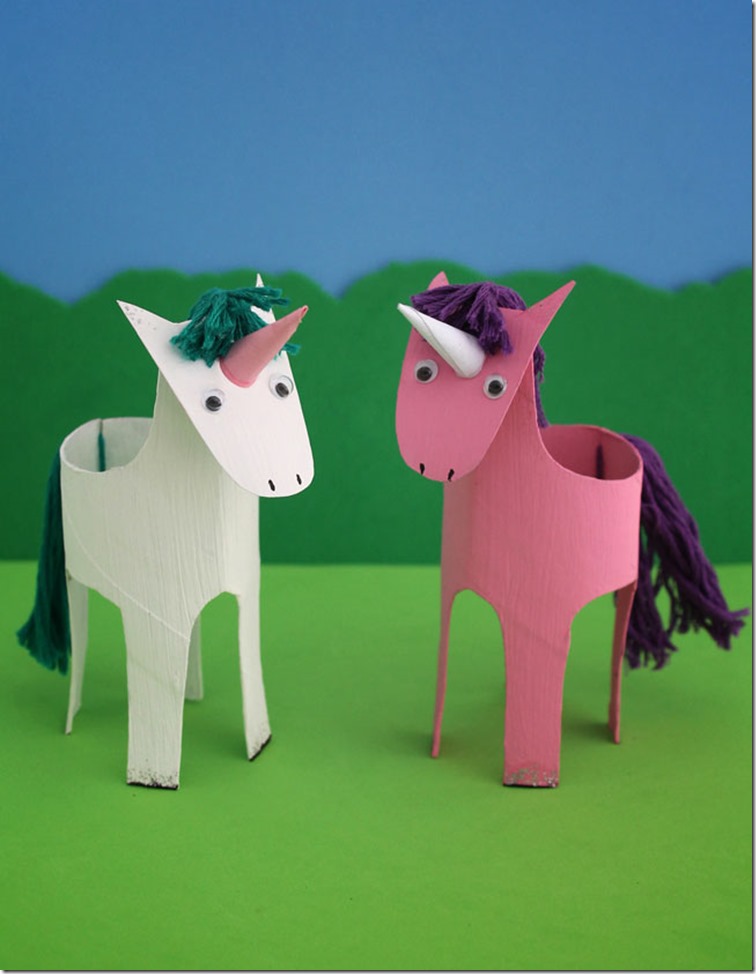 So if you know a crafty kiddo or mama (like yourself) – this eBook is perfect-o!!!
And this week only, don't delay – it's on sale!
Get 115 pages of DIY delight for only $9.99 ($12.99 next week)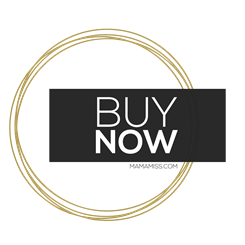 Still wondering – have I not convinced ya yet? ;)
Well, check out this fun little video!
I (who am I kidding, they've already claimed ownership of the book!) The kiddos have some favs that they have already flagged as "we are making", hint-hint wink-wink, the ship in a bottle & doll skirt are calling our names, so this mama better get to craftin' :)
The book is being sold at a special launch price of just $9.99 for one week only starting on Tuesday 20th, 2015 – then it's $12.99 from there on.
You can buy the book anywhere in the world, and Paypal will take care of the currency conversion!
You can buy it now, on any device, and then download it when you are ready. Depending on the apps you have installed and your operating system you might be able to go ahead and download the book on your mobile device, but if you have any doubts or problems, I recommend you use a computer to download the book and then share it to your mobile devices.


♥
Like what you see?!
You can connect with me on:
Pinterest || Facebook || Twitter || Google +
And don't miss any updates…
♥
© Mama Miss. All images & content are copyright protected.
Feel free to share ONE picture and linking directly to this post for download.
Please do not copy directions, ingredients, or pdf files for your own website or Facebook page, visuals or words.
Copying my post partially, or fully, is strictly prohibited.
All work by Mama Miss is licensed under Creative Commons Attribution-NonCommercial-NoDerivs 3.0 Unported License.
♥♥♥
(Visited 8,437 times, 1 visits today)