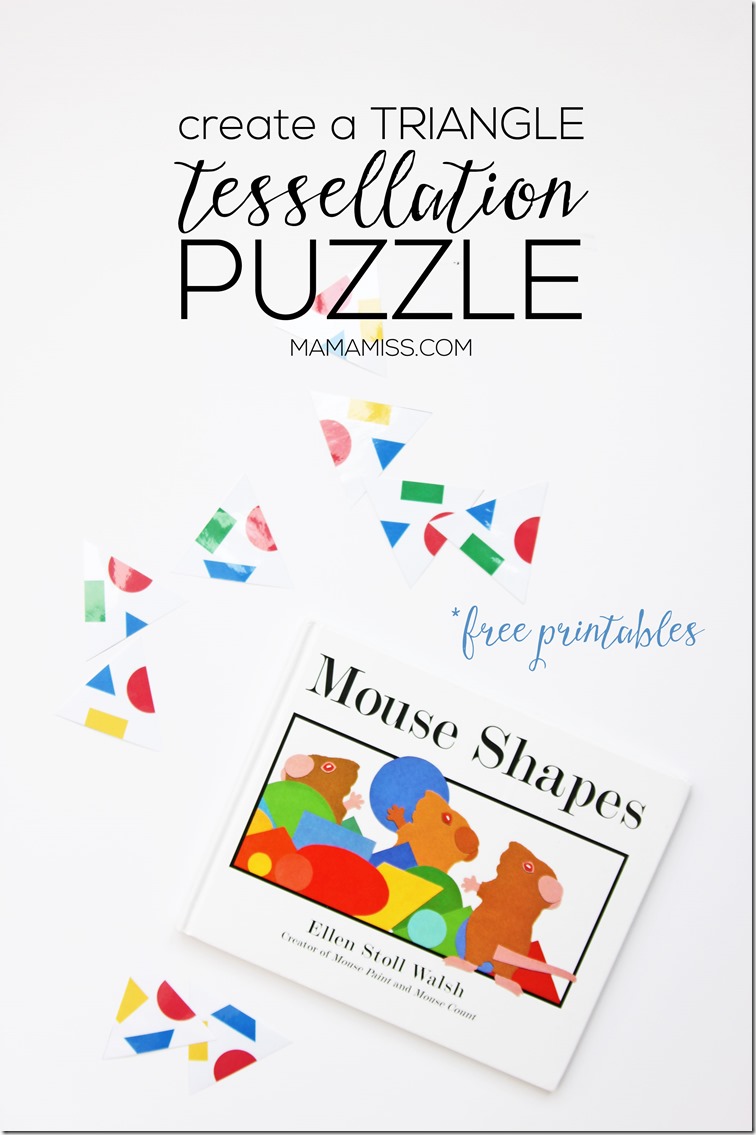 It's another month, and another author for Virtual Book Club For Kids!
In November we did Button Sorting, Graphing, & Counting, Inspired Eric Litwin's
Pete The Cat & His Four Groovy Buttons.
In October we did a Fancy Stick Crown, from our favorite Julia Donaldson
book –  Stick Man.
In September we did a Pigeon Handprint Craft, Inspired By Mo Willems
– Don't Let The Pigeon Drive the Bus.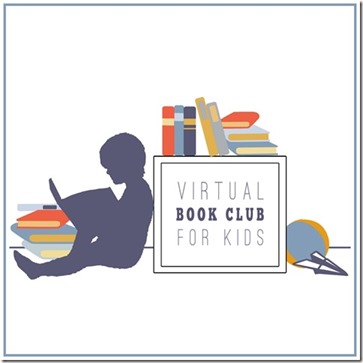 Today we are making our very own triangle puzzle to go along with Mouse Shapes, by Ellen Stoll Walsh
!
This triangle puzzle is actually called a tessellation.  A tessellation is a pattern of any identical shapes that fit neatly together to cover an area without gaps or overlapping.  An example of tessellation in art are the symmetrical works of M.C. Escher.
I think we have found a new love for tessellations – which can be also be made with other basic shapes like hexagons (a honeycomb) & rectangles (a brick wall).  There is even a bunch of cool puzzles/games
too!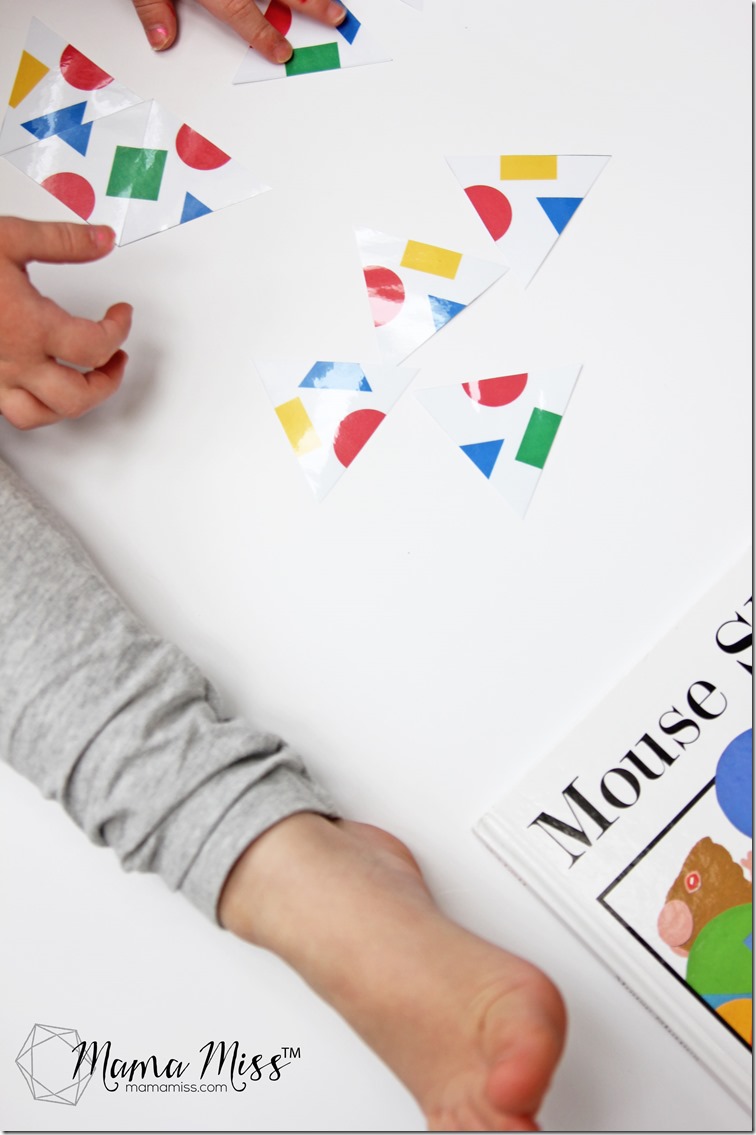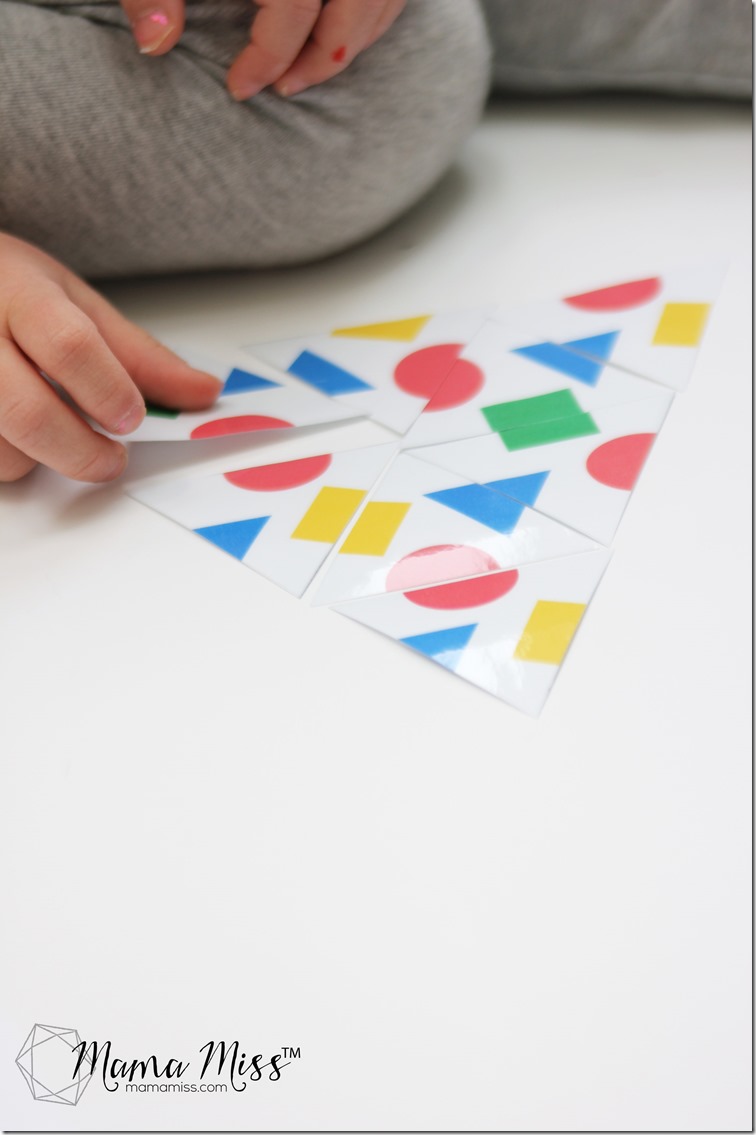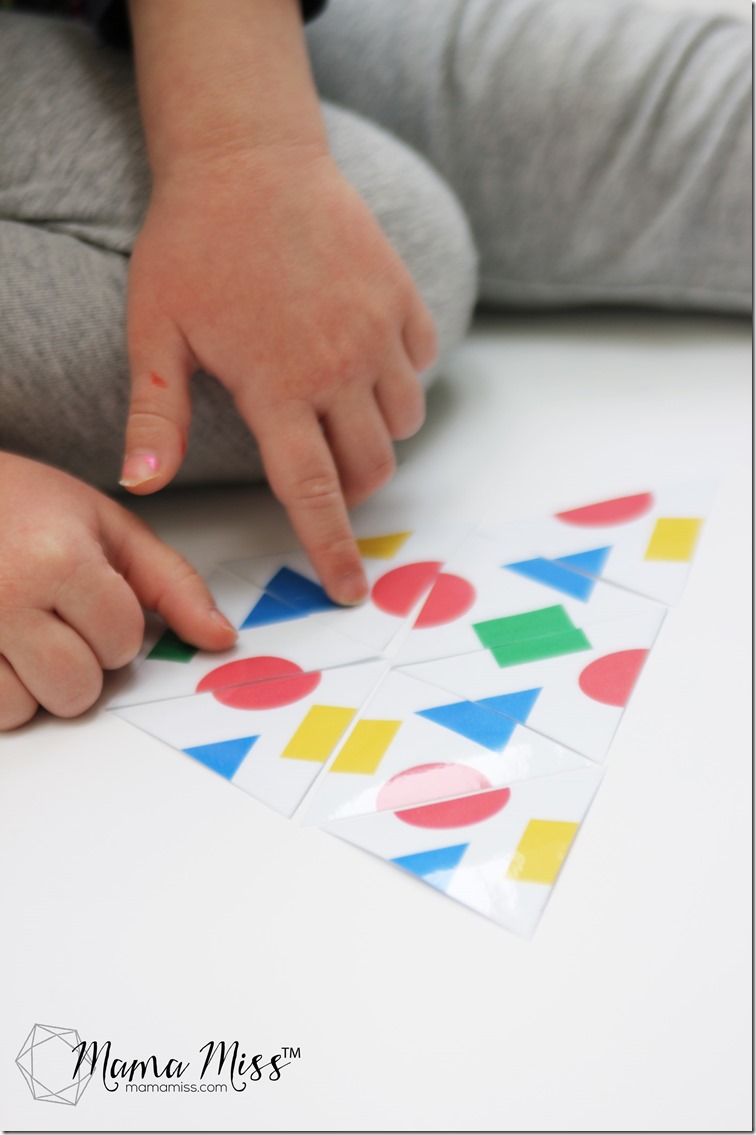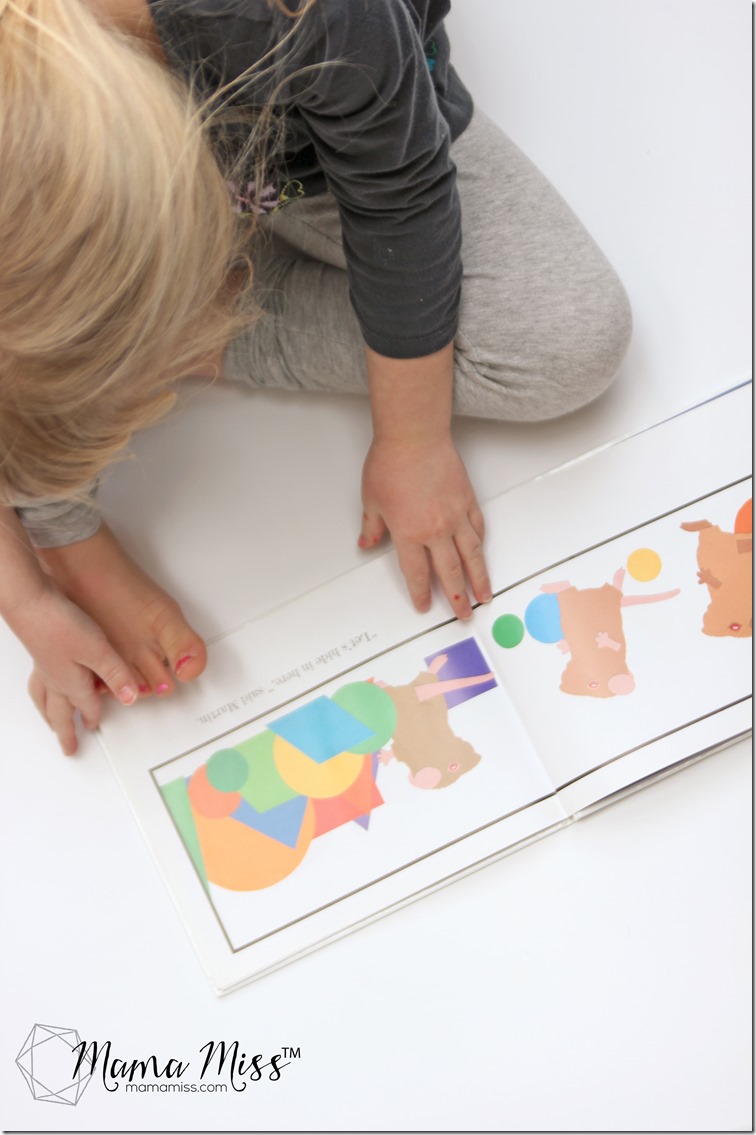 We decided this Triangle Tessellation Puzzle was the perfect math & early geometry lesson to go along with the book Mouse Shapes
, our pick for Virtual Book Club for Kids this month!  Ellen Stoll Walsh has several other mouse books we love too, like Mouse Paint
, Mouse Count
, Balancing Act, You Silly Goose
, & Dot & Jabber and the Great Acorn Mystery.  Matter of fact, Mouse Paint would be an awesome book to go along with these color wheel & color recognition activities – might have to revisit them again with T!
I've created several different levels with this Triangle Tessellation Puzzle…
print the one I designed with the colors & shapes in place

print the blank one & create your own

print the outlined shape one I created & color it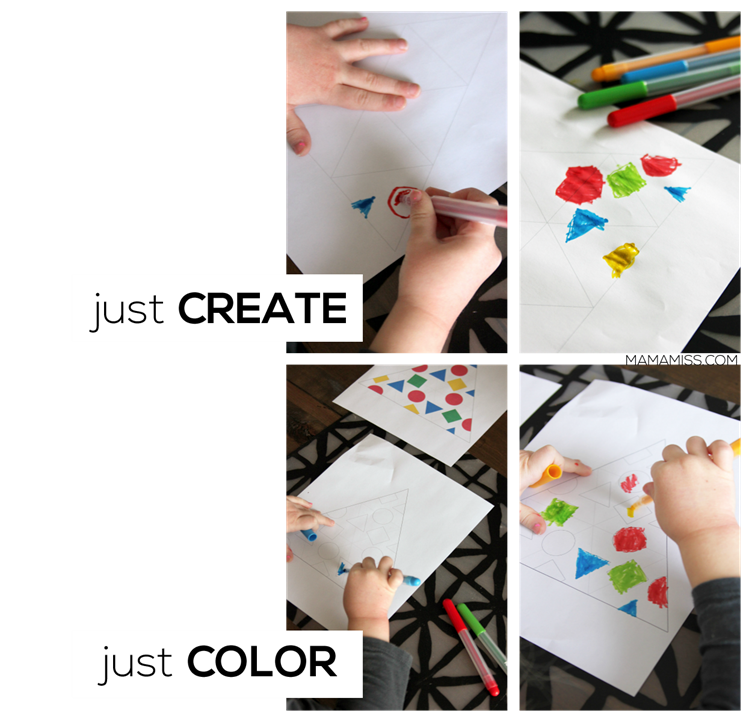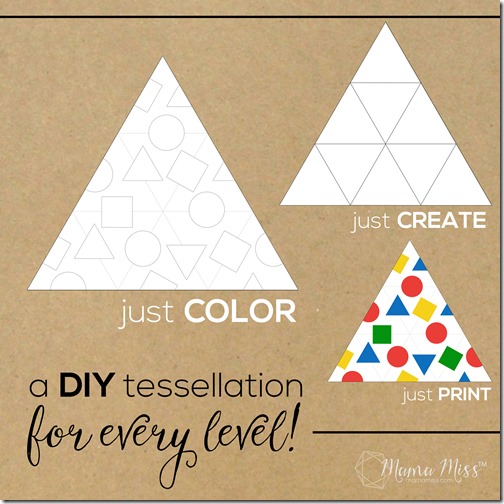 To make the Triangle Tessellation Puzzle…
First decide which is a better fit for your extension activity – to create one from scratch, to just color in the already printed shapes, or to just print & go?!  All three are in the download!
Print/Create/Color desired triangle.
Laminate it for durability.
Cut out the triangles.
Read Mouse Shapes & put together your new triangle tessellation!
Easy Peasy!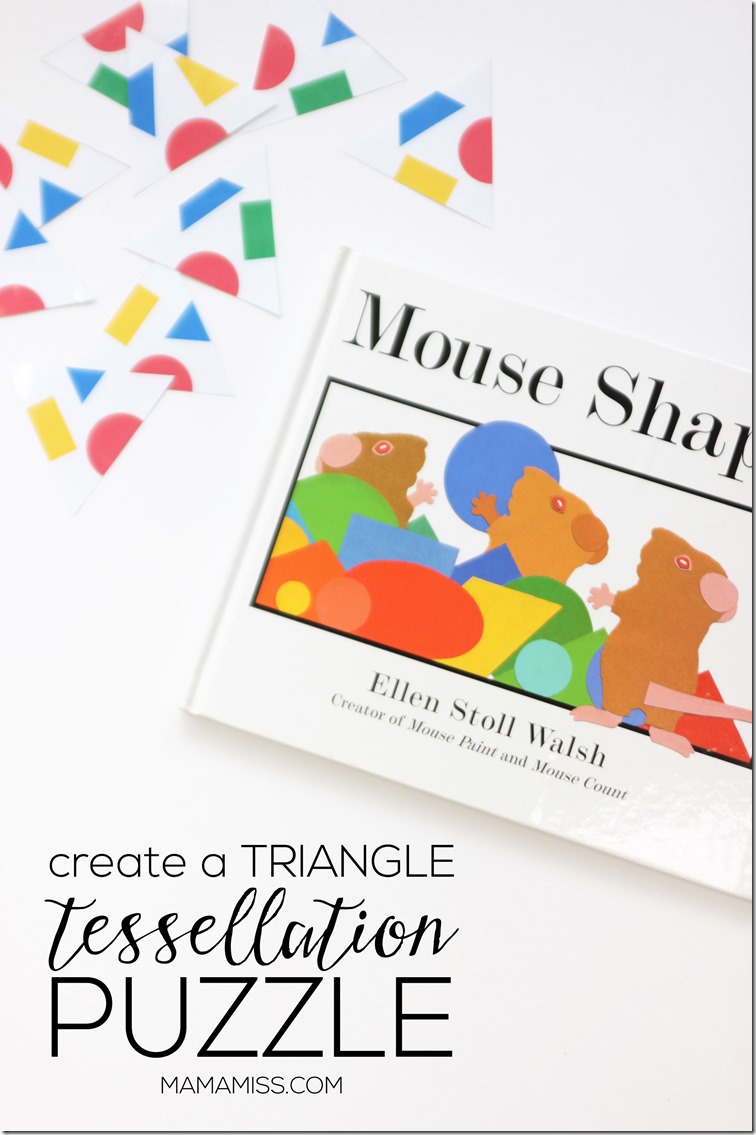 We would love for you to come join us in all the fun!!!  See the whole 2014-2015 line up here.
Have you created an activity inspired by Mouse Shapes too?
Tell us what you did here in the COMMENTS or over on the Virtual Book Club for Kids Facebook page where we will be featuring each month our book related ideas!
Some more "Mouse" Inspired Activities from the VBC for Kids Bloggers!!
– Mouse Shapes –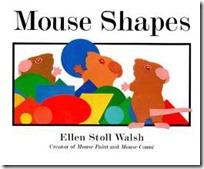 MOUSE SHAPES PUPPETS – from The Pleasantest Thing
MOUSE SHAPES LEARN TO SPELL YOUR NAME ACTIVITY – from Growing Book by Book
TRIANGLE TESSELLATION PUZZLE – from Mama Miss
MOUSE SHAPE COLLAGES – Inspiration Laboratories
– Mouse Paint –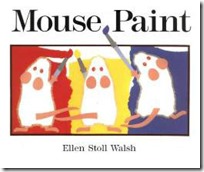 SURPRISE COLOR MIXING HEART CRAFT FOR PRESCHOOLERS – from Toddler Approved
FREE COLOR BOOK – from Playdough to Plato
COLOR MIXING PAINTING – from 3 Dinosaurs
MAKE YOUR OWN COLOUR MIXING WHEEL – from Science Sparks
– Mouse Count –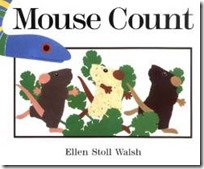 MOUSE COUNT NUMBER LINES AND NUMBER ORDER – from Rainy Day Mum
MOUSE COUNT RELAY GAME – from Lalymom
MOUSE COUNT ACTIVITIES – from The Educators' Spin On It
MOUSE COUNT SENSORY BIN – from Still Playing School

You can also follow along with the Virtual Book Club for Kids here…
Website  // Pinterest  // Facebook // Google+ Group
————————————–
Next month, February 12th,  join us for…
Dr. Seuss
& these featured books:
One Fish Two Fish
, The Cat in the Hat
, The Lorax
I hope you join me (+V&T) as we share a super fun, activity/craft to accompany our selected book each month!!

♥
Like what you see?!
You can connect with me on:
Pinterest || Facebook || Twitter || Google +
And don't miss any updates…
♥
© Mama Miss. All images & content are copyright protected.
Feel free to share ONE picture and linking directly to this post for download.
Please do not copy directions, ingredients, or pdf files for your own website or Facebook page, visuals or words.
Copying my post partially, or fully, is strictly prohibited.
All work by Mama Miss is licensed under Creative Commons Attribution-NonCommercial-NoDerivs 3.0 Unported License.
♥♥♥
(Visited 57,711 times, 6 visits today)