If you've been following along on Insta – ya know I'm kinds OBSESSED with drawing mandalas!  I've put my obsession to work FOR YOU in this beautiful freebie – A Mandalas 2017 Calendar.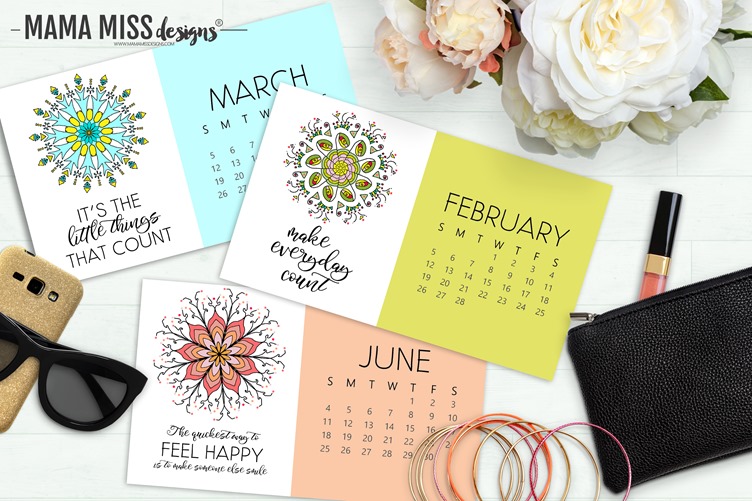 Each month features a new design & quote (you know I love my quotes!) offset with a complementary color calendar.  The calendar can be placed in a small acrylic easel like shown in my shots, or any type of small display stand.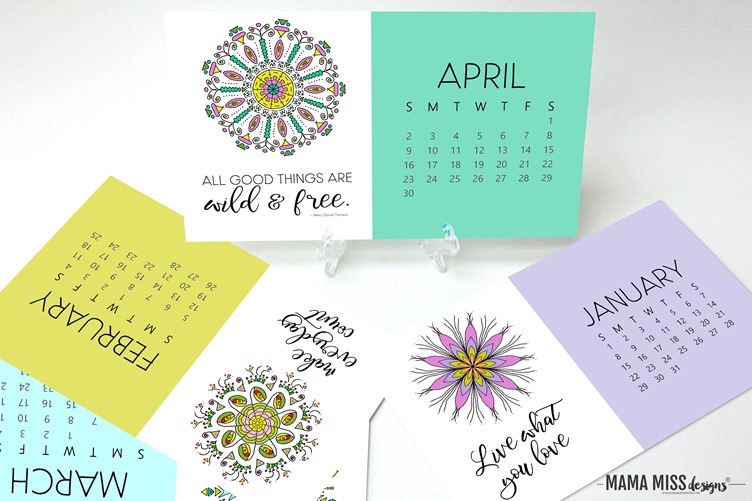 A Mandalas 2017 Calendar.
After the month is over you can trim the calendar portion off and reuse the mandala artwork as a note card or frame it as art for your wall!  The calendar come January 2017 – December 2017 and works best printed on cardstock (this kind is my fav).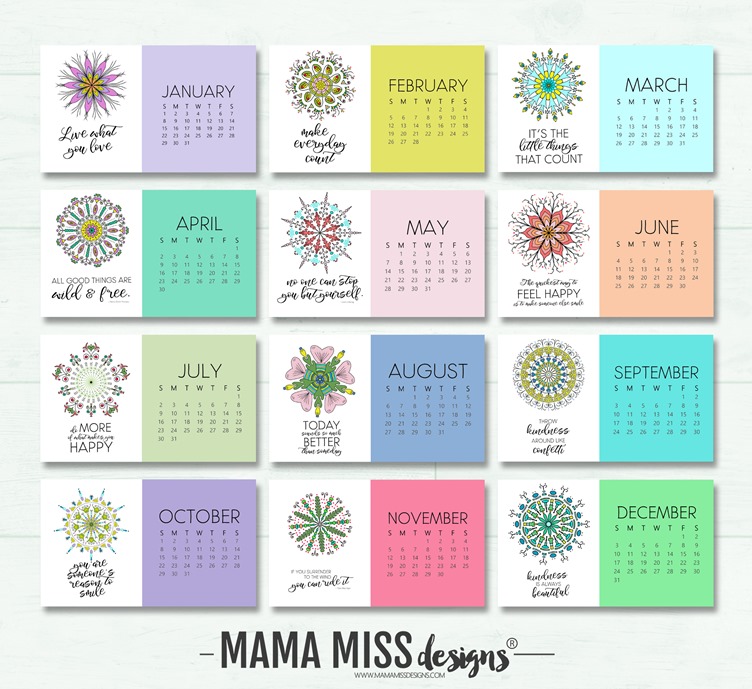 Just like, follow, or share this post using one of the social media buttons below to unlock the free printable Mandalas 2017 Calendar (it's hidden underneath)!  By doing this, by spreading the word for me – it gets my freebies out to more people.  Thank you so, so, so much for sharing & spreading the word for me – mwah mwah mwah :)
So, ENJOY – I hope you like them as much as I loved making them!!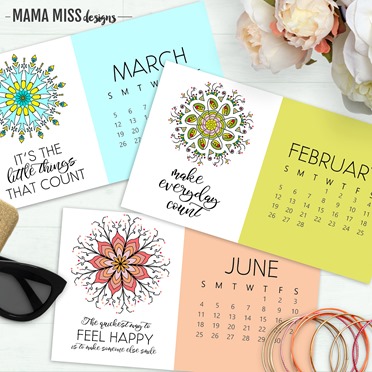 Like what you see?!
You can connect with me on:
Pinterest || Facebook || Twitter || Google + || Shop
Subscribe to our newsletter to get updates on all our latest posts!
© Mama Miss Designs . All images & content are copyright protected. Feel free to share ONE picture and linking directly to this post for download. Please do not copy directions, ingredients, or pdf files for your own website or Facebook page, visuals or words. Copying my post partially, or fully, is strictly prohibited – legal action will be pursued.
All work by Mama Miss (Mama Miss Designs) is licensed under Creative Commons Attribution-NonCommercial-NoDerivs 3.0 Unported License.
(Visited 2,041 times, 1 visits today)