"Nothing is as sweet as you", and that's the truth!  This DIY candy box I made for hubs is as simple as can be.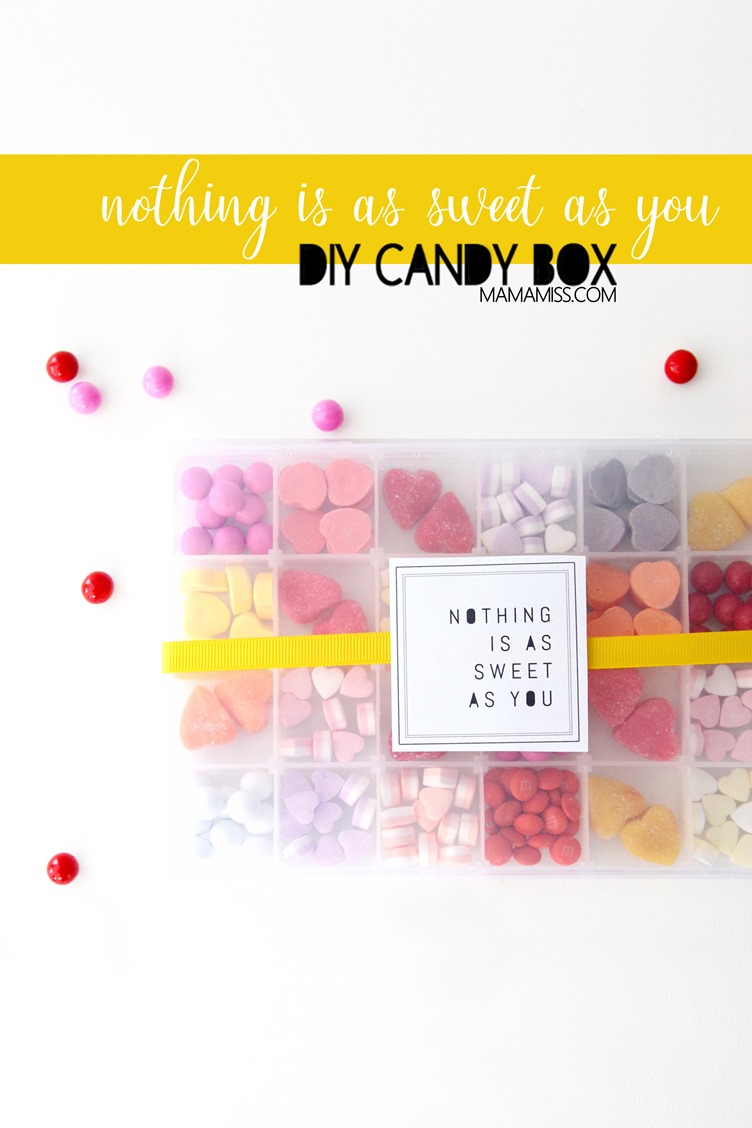 NOTHING IS AS SWEET AS YOU DIY CANDY BOX
I've been wanting to make one of these for years!  I saw something similar at a candy store in NYC eons ago & it made made heart flutter with candy delight.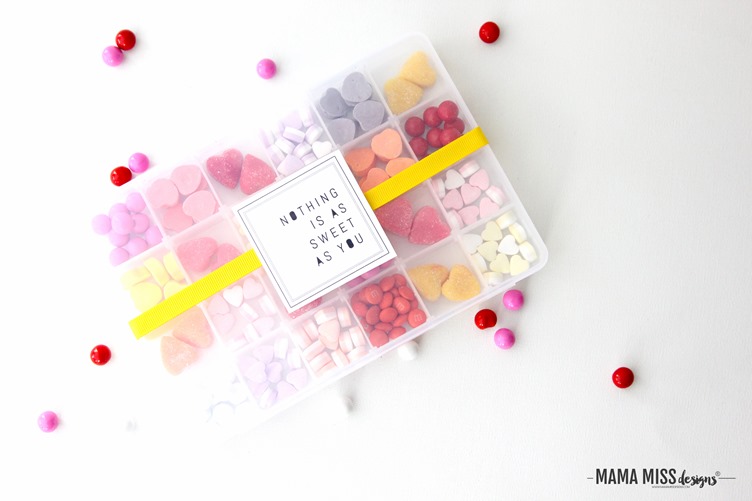 I don't know what took me so long, this is beyond simple to make – and the best part… you can put any kind of candy you, or your loves want!!!  I kinda' went with a warm color theme (oranges, reds, pinks, yellows, & some pops of purple) – cause I'm visually inspired that way ;)
LET'S MAKE IT HAPPEN!
All you'll need is…
A small little craft box, like this, and lots and lots of beautiful candy!!!
It was a hard decision to decide what to put in this, so I went with candy items that screamed "hearts" and candies that were visually appealing together, in a color story.  I ultimately went with these:
Next, I wrapped some thin yellow grosgrain ribbon around the box and secured it with scotch tape.
Finally, I printed out my little label (find yours here) and adhered it with double stick tape.
Voilà – you've done it!

INSPIRE OTHERS BY SHARING!!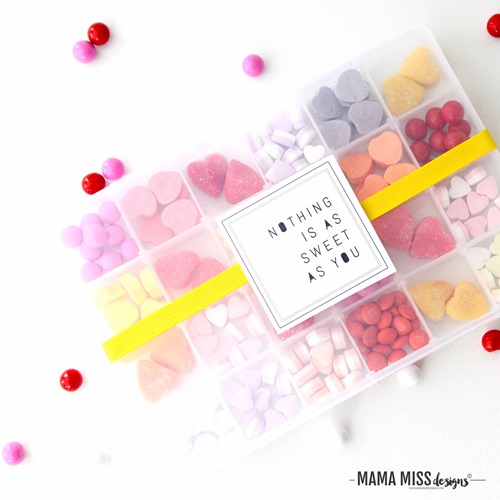 ♥
Like what you see?!
You can connect with me on:
Pinterest || Facebook || Twitter || Google +
And don't miss any updates, get new posts right away – sign up here…
♥
© Mama Miss. All images & content are copyright protected.
Feel free to share ONE picture and linking directly to this post for download.
Please do not copy directions, ingredients, or pdf files for your own website or Facebook page, visuals or words.
Copying my post partially, or fully, is strictly prohibited.
All work by Mama Miss is licensed under Creative Commons Attribution-NonCommercial-NoDerivs 3.0 Unported License.
(Visited 6,124 times, 1 visits today)