Hair by Daddy.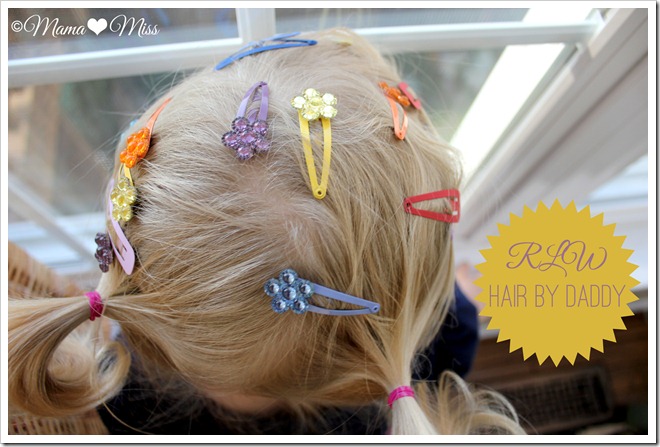 Did you know the hubs is a software engineer by day & hairstylist by night?
This is what happens when daddy & V are left alone for an extended amount of time.
I think the conversation went something like this.
V: "daddy more clips"…"daddy this one, too"
Hubs: "run downstairs & show mommy"
Giggling.
Nothing is more special than the daddy daughter bond…I speak as a self-proclaimed daddy's girl myself :)
Yes indeed, I do believe she may have him wrapped around her little finger already.
I think he did a pretty good job.  It's quite colorful, don't ya think?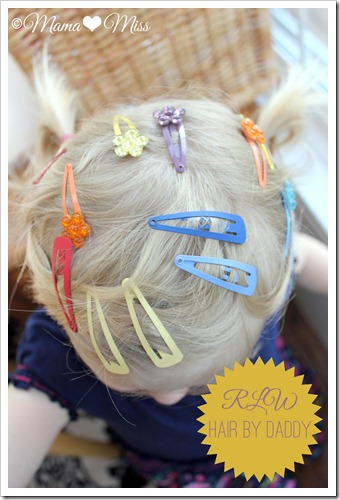 What kind of special daddy-kiddo moments have you witnessed?
(Visited 284 times, 1 visits today)