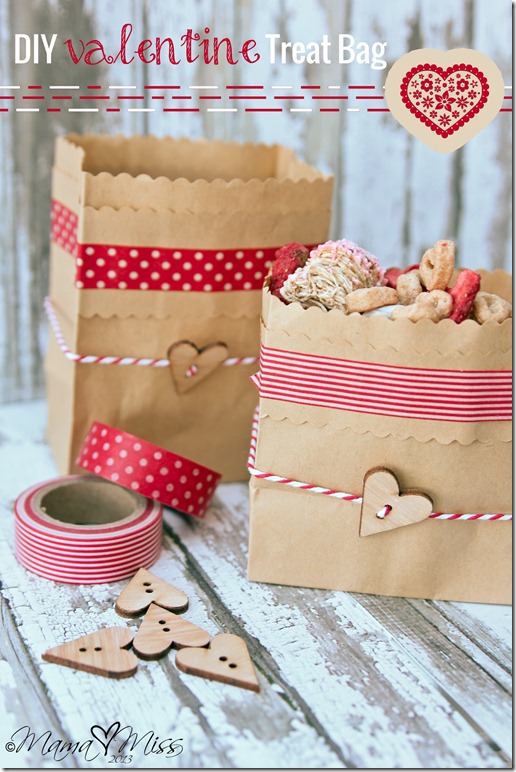 Why hello there!
After I posted my Valentine Snack Mix last week, I got several requests for a tutorial on how I made the little treat bag. Funny thing, I made it in all of 5 minutes! I was in the middle of shooting the photos of the snack mix and it just wasn't coming together the way I wanted. So, I quickly brainstormed & scoured the house for supplies and came up with the little bag you see above. A super-duper-wooper (V's new phrase when she's describing something spectacular ;) easy Valentine treat bag.
And here's how you can put it all together to hold your Valentine treats in 10 easy steps!
Supplies/Tools
Steps
Cut the top off of your bag to the desired length with the regular scissors.
Trim all the cut edges off of both pieces with your scalloped scissors.
Wrap washi tape all the way around the trimmed off piece.
Add double stick tape to all of the interior edges of this piece.
Place piece over & around the bag.
Pat down & secure tape onto bag.
Thread button with twine.
Knot twine on back of button to shift the button straight & secure it.
Tie twine around bag and knot it.
Trim knot.
Voilà, a pretty little treat bag, super-duper-wooper easy :)
Add your Valentine Snack Mix!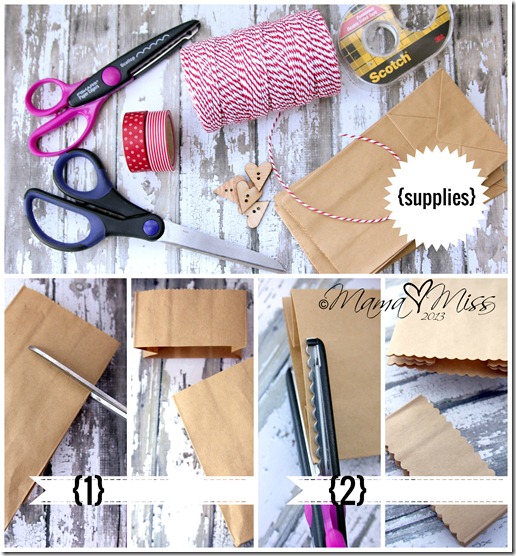 ♥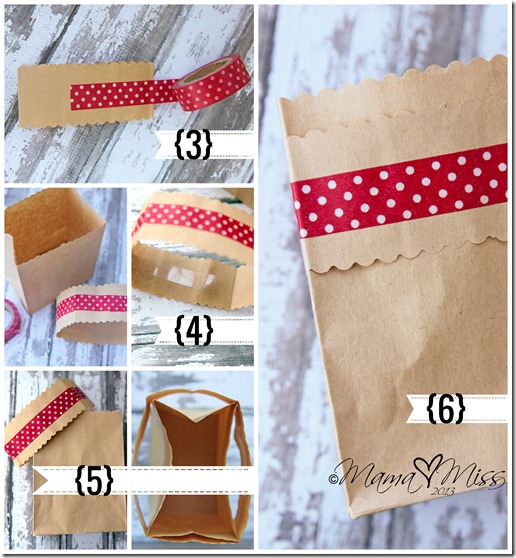 ♥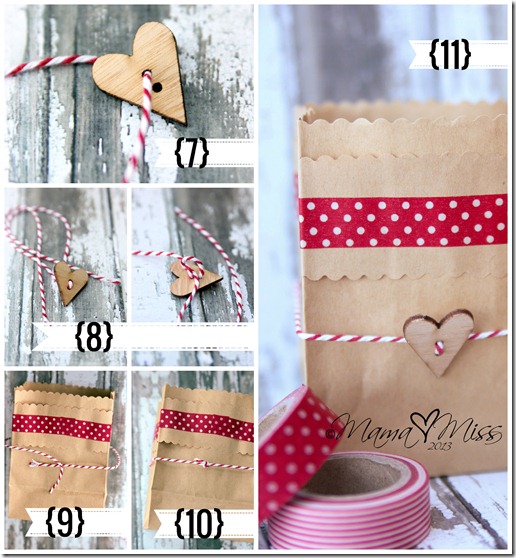 Like what you see?!
You can connect with me on Pinterest|Facebook|Twitter|Google + too!
♥
© Mama Miss. All images & content are copyright protected.
Feel free to share one picture and linking directly to this post for download.
Please do not copy directions, ingredients, or pdf files for your own website.
Copying my post partially, or fully, is strictly prohibited.
♥♥♥
Looking for more things to make with Washi Tape?!
Well, I got ya covered with a few!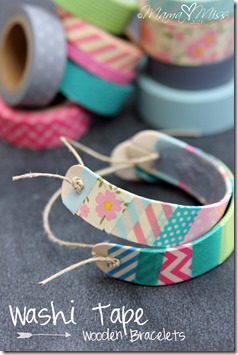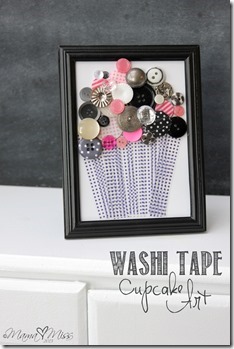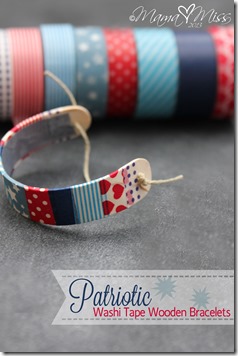 And I OF COURSE have a Pinboard on Pinterest dedicated to my Washi Tape love!
Titled very appropriately: "washi tape LOVE"!
Follow me there & find some cool Washi Tape Crafts I've picked!
♥
Please note that affiliate links are also provided throughout the post for your convenience – to allow direct access to the products used.
(Visited 12,740 times, 1 visits today)