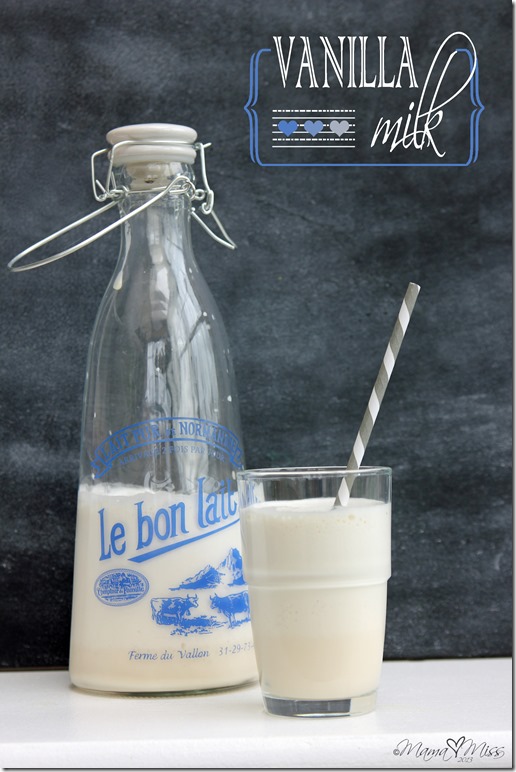 Lately the kiddos haven't been interested in milk.  They have always, I mean, ALWAYS been a fan, until recently – they want nothing to do with it!  But yet, they are big fans of the vanilla "cow" milk at Starbucks.   Well, I'm not ready to give up just yet!  MILK FOR EVERYONE!!! (shouting just a little ;)  So, here's what I'm doing to make them milk drinkers again.
So, always the tinkerer,  I've started adding pure vanilla & just a little bit of sugar to their milk.  We call it "Vanilla Milk" and it's not JUST milk – it's an experience, and it's so much more exciting now!  I get out the blender and they stand in their Learning Tower
together and help.  They add the ingredients, taking turns, and sometimes (only sometimes ;) they are even brave enough to press the buttons on the blender to evoke those loud scary noises ;)  And then…they drink & drink & drink that yummy vanilla milk!  They love it – I love it – it's a win-win!
So, here's my plan!  We actually started off with a little more sugar than I put in the recipe below – shhh – it was only the first time, I was still experimenting.  I have since decreased it to the amount we currently use, which is in the recipe below (and they haven't even noticed!).  I will continue to decrease it as long as I can, so that I can finally get back to the original milk :)  Well, that's the plan – I'll let ya know how it goes!
This yummy and cold treat is sure to be a favorite with the kiddos.
Ingredients
12 ice cubes
2 cups milk (I use Skim Organic)
1/2 tablespoon Sugar
1/2 tablespoon pure vanilla extract
Instructions
Using a blender, add ice, milk, sugar, and vanilla to blender
Blend at high speed, (I like the frappé setting for drinks with ice), for about 30 seconds until well blended.
Pour and enjoy your homemade vanilla milk.
https://www.mamamiss.com/blog/2013/05/24/fun-eats-vanilla-milk/
All rights reserved Copyright 2012-2019 Mama Miss Blog and Designs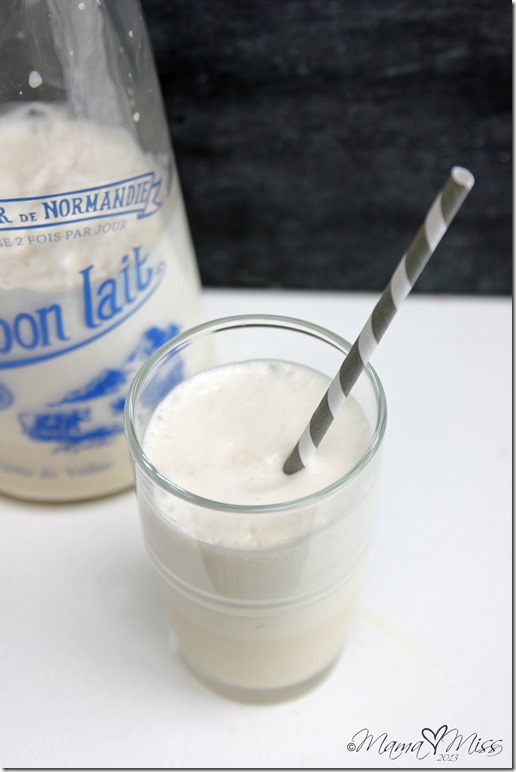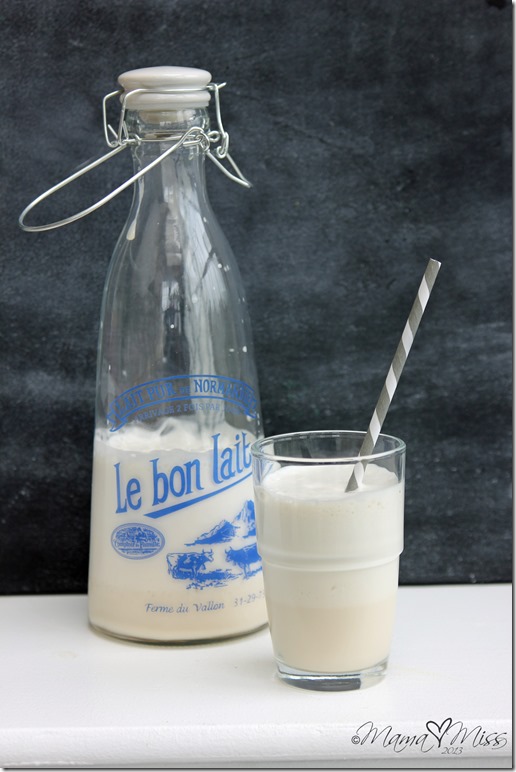 ♥

© Mama Miss. All images & content are copyright protected.
Feel free to share one picture and linking directly to this post for download.
Please do not copy directions, ingredients, or pdf files for your own website.
Copying my post partially, or fully, is strictly prohibited.
♥
(Visited 1,200 times, 1 visits today)