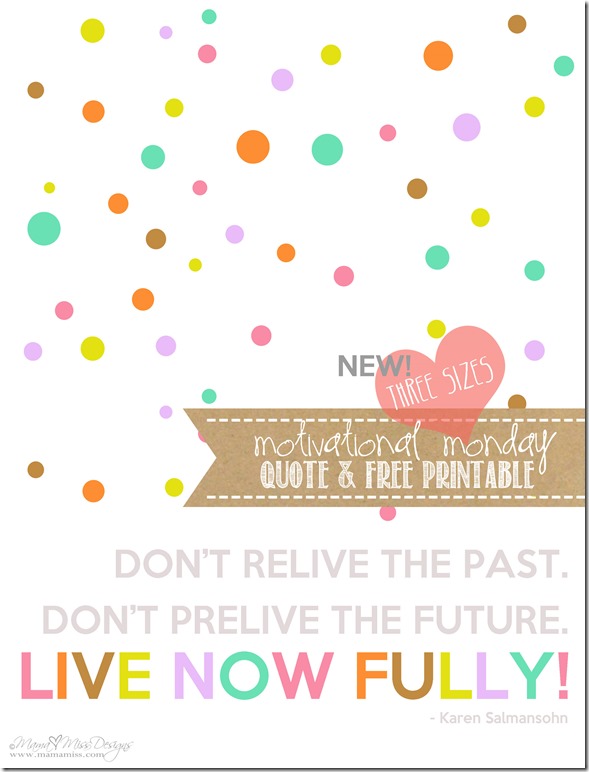 Happy Monday friends!
I think know I'm guilty of this.  Worrying about this & worrying about that – trying to remind myself to live in the moment & appreciate the "now".
But it's hard.  It's hard not to bring up the past.  It's hard not to worry about the future.  But it's supposed to be hard – right?!  It really takes you saying it to yourself at all times.  And now you have another reminder :)
PLUS!!!!
I'm starting to venture into the world of Project Life & thought I'd make a little one that fits all snuggly into the smaller pockets too.  So, here's another new freebie for you too!!
Have fun – & remember to LIVE NOW FULLY!
Have a beautiful week!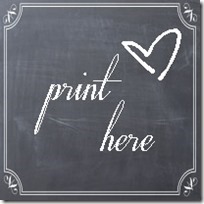 ♥
Like what you see?!
You can connect with me on Pinterest|Facebook|Twitter|Google + too!
♥
© Mama Miss. All images & content are copyright protected.
Feel free to share one picture and linking directly to this post for download.
Please do not copy directions, ingredients, or pdf files for your own website.
Copying my post partially, or fully, is strictly prohibited.
All work by Mama Miss is licensed under Creative Commons Attribution-NonCommercial-NoDerivs 3.0 Unported License.
♥♥♥
(Visited 2,918 times, 1 visits today)