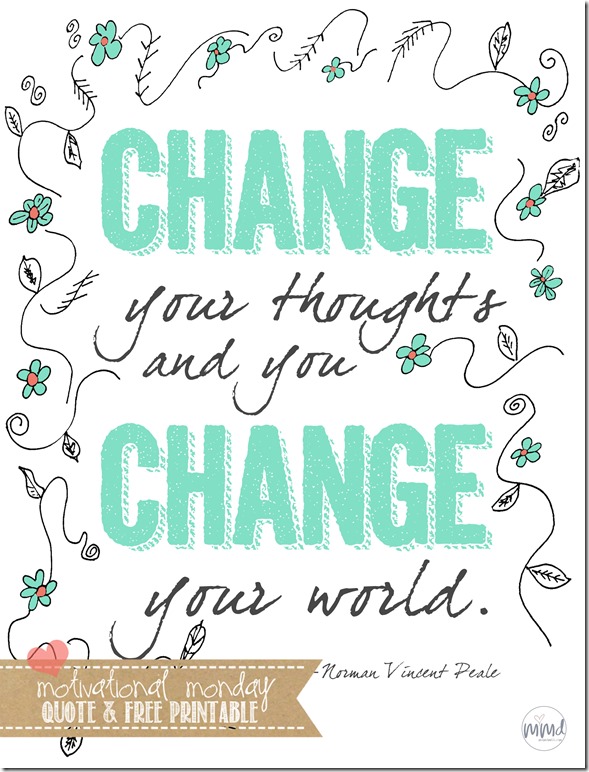 It's so very easy to let the negative outweigh the positive.  Whether it's the chitter-chatter in your ear from others, or just your own negative thoughts eating you up – it's all about perspective – in my humble opinion.
That's why I love this quote!
I'm sooo not a preachy-preacher, but it's very true – most of the time it's as simple as changing your thoughts to change your perspective.  Easier said than done – I get it.  But life's way too short (very cliché – but so very true!)– you must remove the negative from your life in order to live and love in absolute positive.  Whatever it is  – rip it off – just rip off that negative band-aid & replace it with happy.   It's contagious – happiness breeds happiness!!  It may seem harsh – but it's what has worked for me, so I trust it.  And by removing the negative out of my life, it allowed me to be me – a happier me  :)
Okay, preachy-preacher Melissa done ;) xx
Here's today's quote…
Change your thoughts and you change your world.
♥
Have a happy & beautiful week!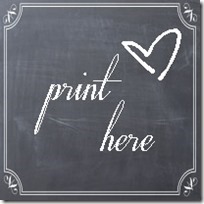 ♥
Like what you see?!
You can connect with me on Pinterest|Facebook|Twitter|Google + too!
♥
© Mama Miss. All images & content are copyright protected.
Feel free to share one picture and linking directly to this post for download.
Please do not copy directions, ingredients, or pdf files for your own website.
Copying my post partially, or fully, is strictly prohibited.
All work by Mama Miss is licensed under Creative Commons Attribution-NonCommercial-NoDerivs 3.0 Unported License.
♥♥♥
(Visited 11,699 times, 1 visits today)