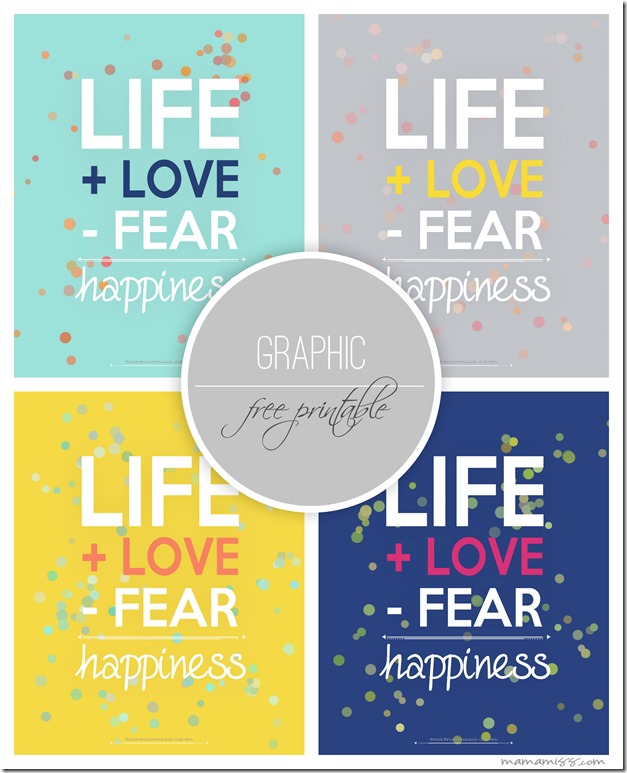 I consider myself a sponge – always soaking up inspiration from anything & everything – my brain and my ideas are in constant overload.  I drew inspiration for today's post/graphic print from this video.  It struck a chord with me, and I'm sure it will for you too.  There were tears.
I know I'm guilty of beating myself up on a daily basis.  Wondering how I'm perceived today & everyday.  Hoping that I'm teaching patience, and compassion, and love, and that they are not soaking up the other stuff – my fear, my weaknesses.
I fear that I'm not doing enough as a mom.  As a wife.  As a person.
I fear that I let my patience break too often.
I fear that I yell too much.
I fear that my reactions to certain things aren't always how I want them to be – or how they should be.
I need to focus more on just being at peace.  Peace with myself.  Surrounding myself with love in all forms, and not worrying whether I am doing enough.  Because, the less I spend worrying and letting my fears consume me, the more I can spend on love, and being loved.
This is a mantra that I feel I need (pfft – I'm sure we all need it!) – all day, every day.  A mantra to love more and fear less.
Would you like a daily reminder too?!
♥
Well I got all colorful on ya today & made several color combos of the same mantra.  Why?!  hmmm, why not?! ;)  And, well, I also love me some pretty graphics…ha-ha if you can't tell by now ;)
oh & p.s. the prints are all in one PDF – just print the page/color you'd like.
Or hey, print them all – one for every room ;)
So I put it out into the universe right now…

I WILL LOVE MORE AND FEAR LESS!

Will you?!
♥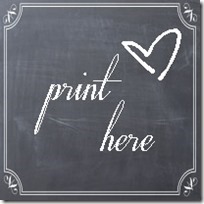 ♥
Like what you see?!
You can connect with me on:
 Pinterest|Facebook|Twitter|Google + too!
♥
© Mama Miss. All images & content are copyright protected.
Feel free to share one picture and linking directly to this post for download.
Please do not copy directions, ingredients, or pdf files for your own website.
Copying my post partially, or fully, is strictly prohibited.
All work by Mama Miss is licensed under Creative Commons Attribution-NonCommercial-NoDerivs 3.0 Unported License.
♥♥♥
(Visited 1,094 times, 1 visits today)