"This shop is part of a social shopper marketing insight campaign with Pollinate Media Group™ and Kleenex but all my opinions are my own. #pmedia #KleenexTarget http://cmp.ly/3/8vNxcO"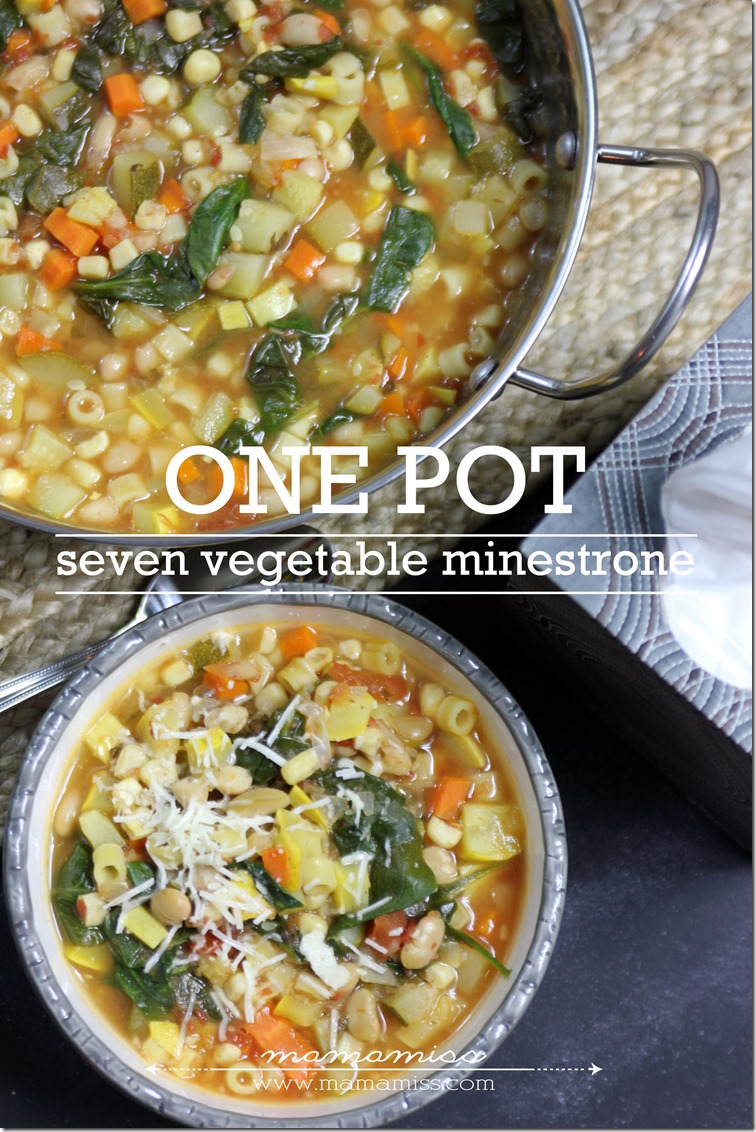 I don't use the word hate much…but I HATE seeing my little ones sick :(  Especially little T – he looks so sad – with his little droopy eyes and his red, stuffed, drippy nose.  He is just now getting over his week-long cold/flu & I am trying my absolute best to avoid getting the rest of the house sick too.  And if one kid gets sick, the next one gets sick, and then Hubs gets sick.  I'm sure you can relate mama's, but a sick Hubs is worse than a sick kiddo any day.  And, I, at all costs will use every measure possible to avoid that from happening!!
So, what's my strategy for keeping my family healthy and nursed back from sickness?!  All the essentials…homeopathic honey cold & cough medicine, Kleenex tissues (we love the ultra soft ones for V&T's little red drippy noses), lots & lots of water, and massive amounts of veggies & fruits.  Very simple, but it works!!  And so far (crossing my fingers & toes) no one else has gotten the little T flu virus yet – wahoo!!  That's a recipe for success, if you ask me!!  (oh & pssst – here's a deal for ya on Kleenex too – for a limited time at Target use this coupon to grab a $1 off Kleenex 4 packs or larger – saaawheet!)
And…want to know my newest way to fill their bellies with veggies during flu season?!  It's to put as many veggies possible (and I mean A LOT!!) into a nice warm & filling soup – yum!  And, this my friends is the best soup for that… Seven Vegetable Minestrone Soup …it's super yummy, chocked FULL of veggies, so healthy, & bound to kick that yucky flu to the curb.  Peace out flu!!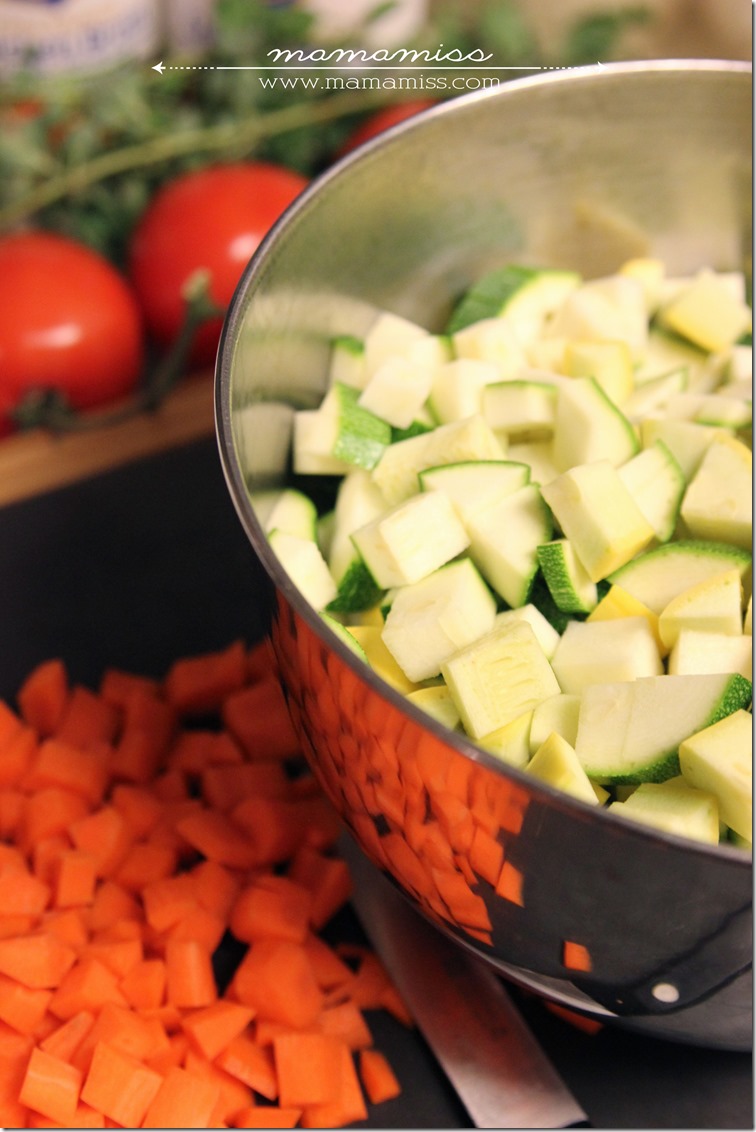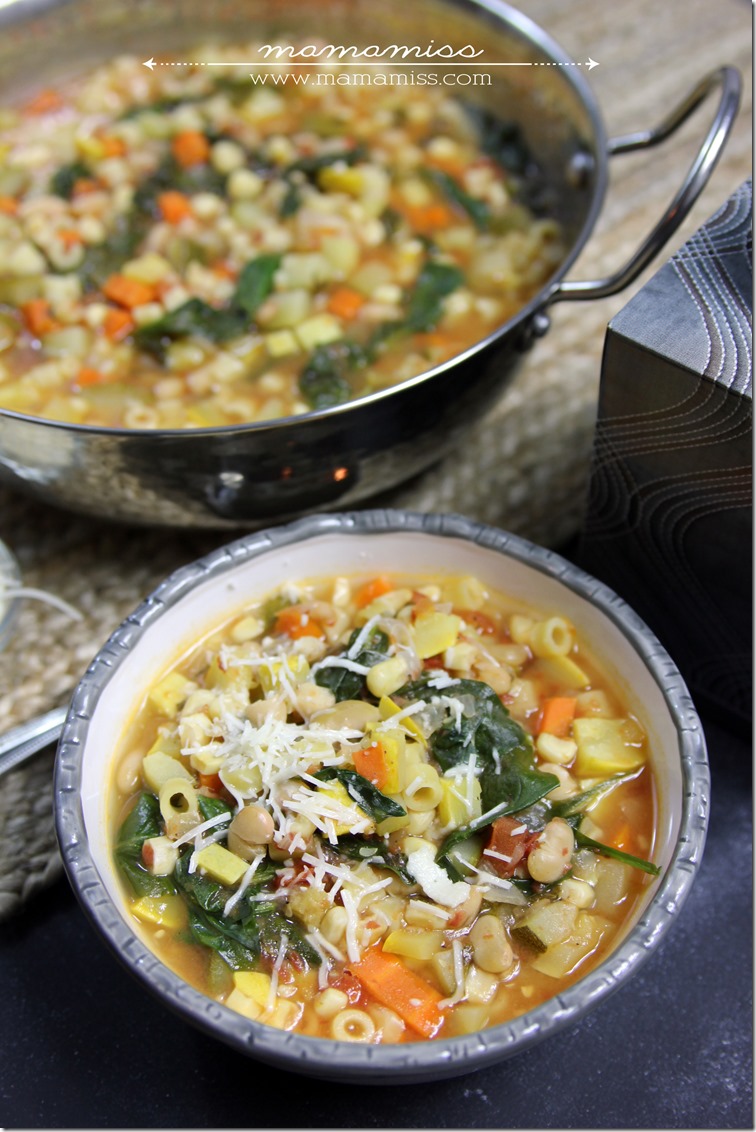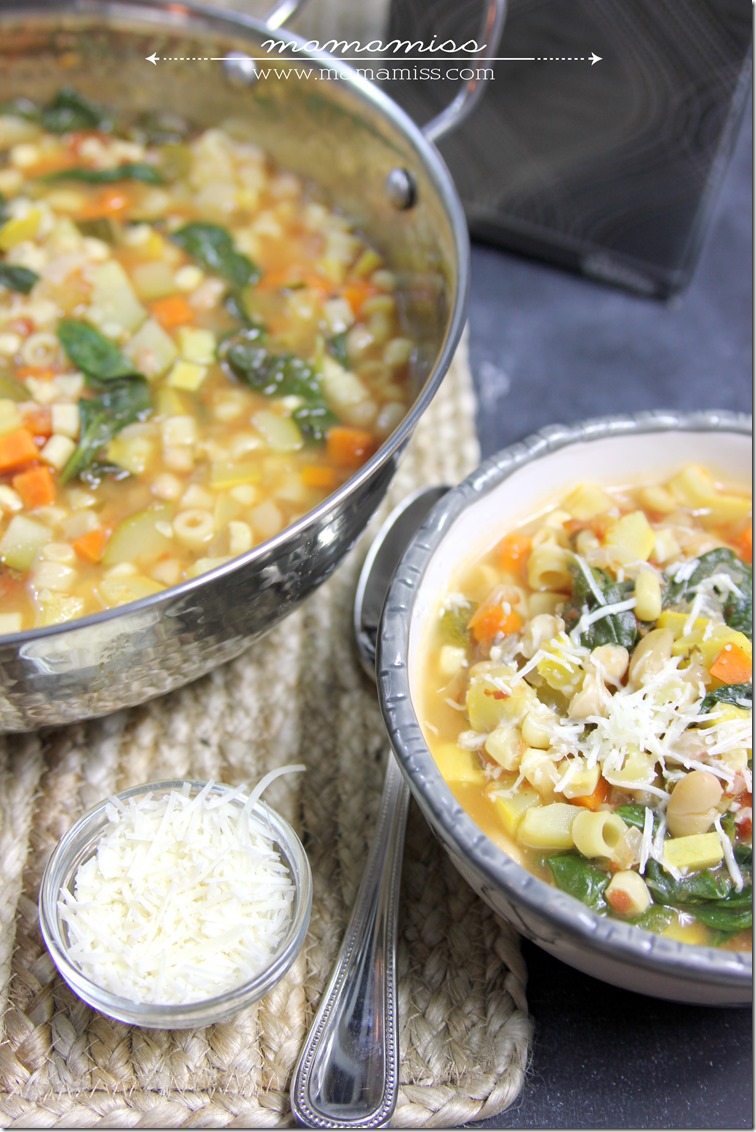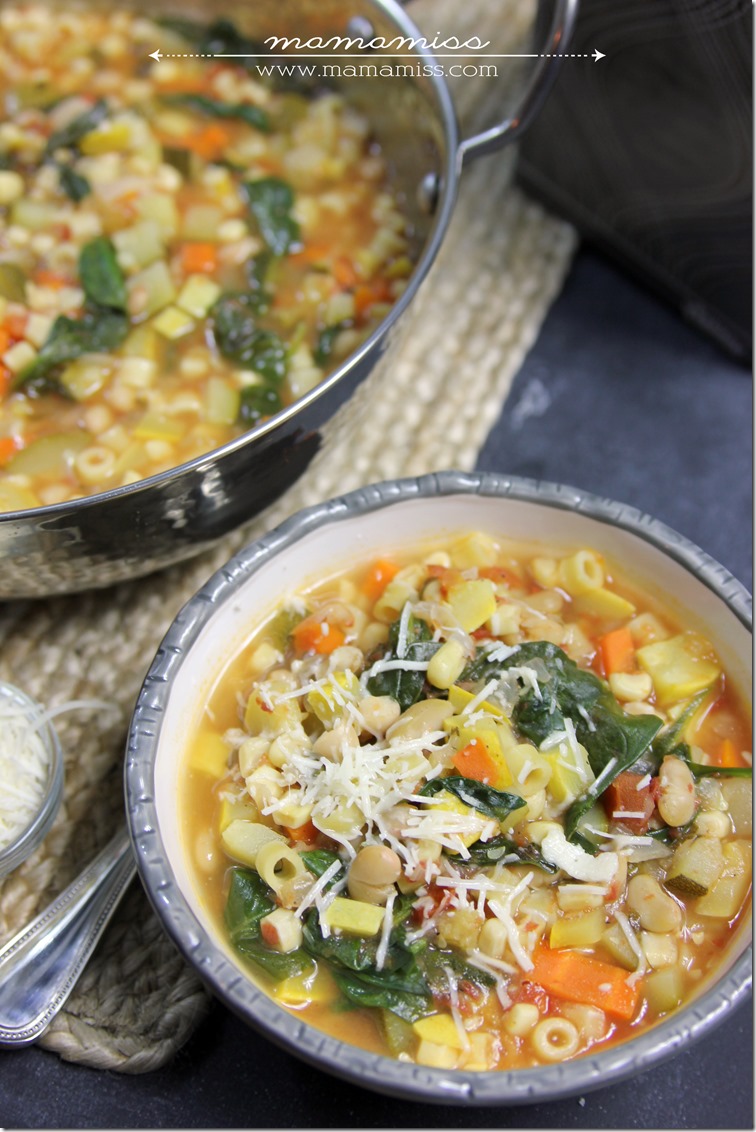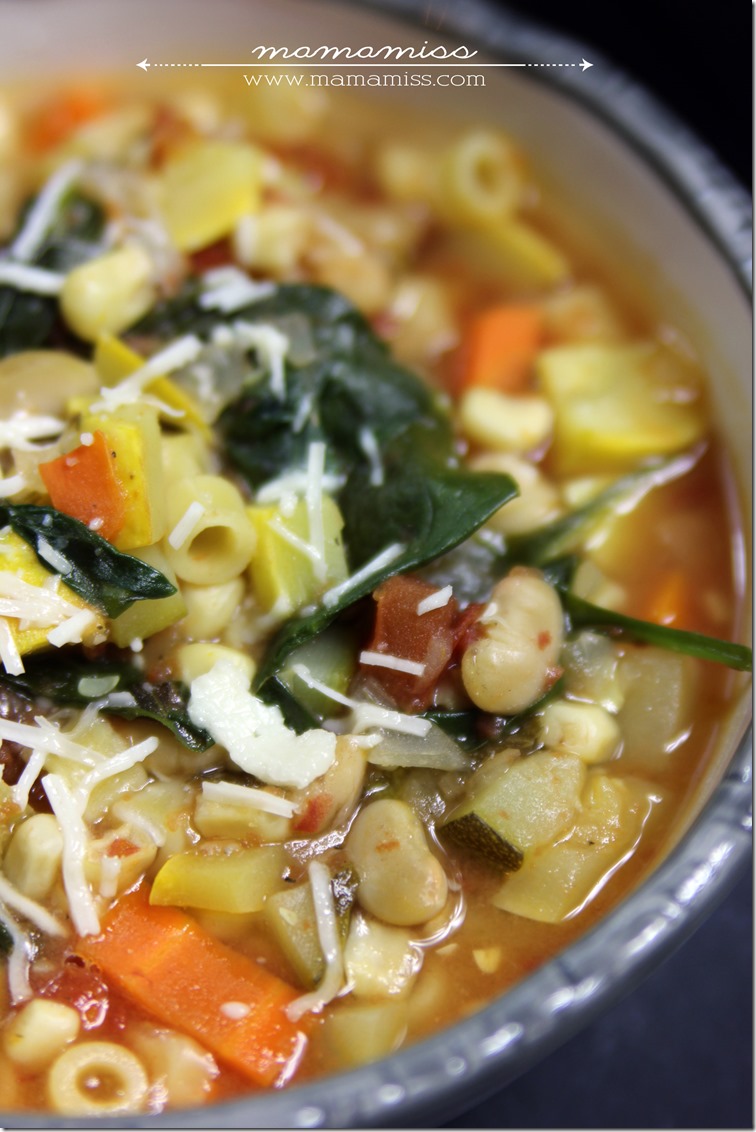 Seven Vegetable Minestrone Soup
Whether you are braving a cold or the cold weather - this super healthy, Seven Vegetable Minestrone Soup is bound to make you feel better & fill you up.
Ingredients
2 teaspoons olive oil
1 medium yellow onion
2 teaspoons fresh oregano, chopped
2 teaspoons minced garlic
2 medium yellow squash, chopped
2 medium zucchini, chopped
2 medium carrots, chopped
1 - 15.25 oz. can whole kernel sweet white corn, drained
6 (4 cups) Roma tomatoes, chopped & divided (3 cups & 1 cup)
3 - 14 oz. cans low sodium chicken broth, divided
1/2 cup uncooked ditalini pasta
1 - 15.5 oz. can Great Northern beans, rinsed & drained
1 - 6 oz. bag of fresh baby spinach
3/4 teaspoon kosher salt
1/4 teaspoon freshly ground black pepper
4 oz. (1 cup) grated Asiago cheese
Instructions
Heat oil in a dutch oven over medium high heat.
Add onion to pan; sauté 3 minutes, until softened, stirring frequently.
Add oregano and garlic; sauté 1 minute, stirring frequently.
Stir in squash, zucchini, carrot, and corn; sauté 5 minutes until vegetables are tender, stirring occasionally.
While the vegetables are cooking, place 3 cups chopped Roma tomatoes and 1 can of broth in a blender; blend until smooth. Add the tomato mixture to the pot. Stir in remaining 1 cup Roma tomatoes and remaining 2 cans of broth; bring to a boil. reduce heat; simmer 20 minutes.
Add pasta and beans to pot; cook 10 minutes until pasta is tender, stirring occasionally.
Remove from heat. Stir in spinach, salt, and pepper.
Ladle soup into bowls and top each bowl with 2 tablespoons of cheese.
Notes
https://www.mamamiss.com/blog/2013/12/03/seven-vegetable-minestrone-soup/
All rights reserved Copyright 2012-2019 Mama Miss Blog and Designs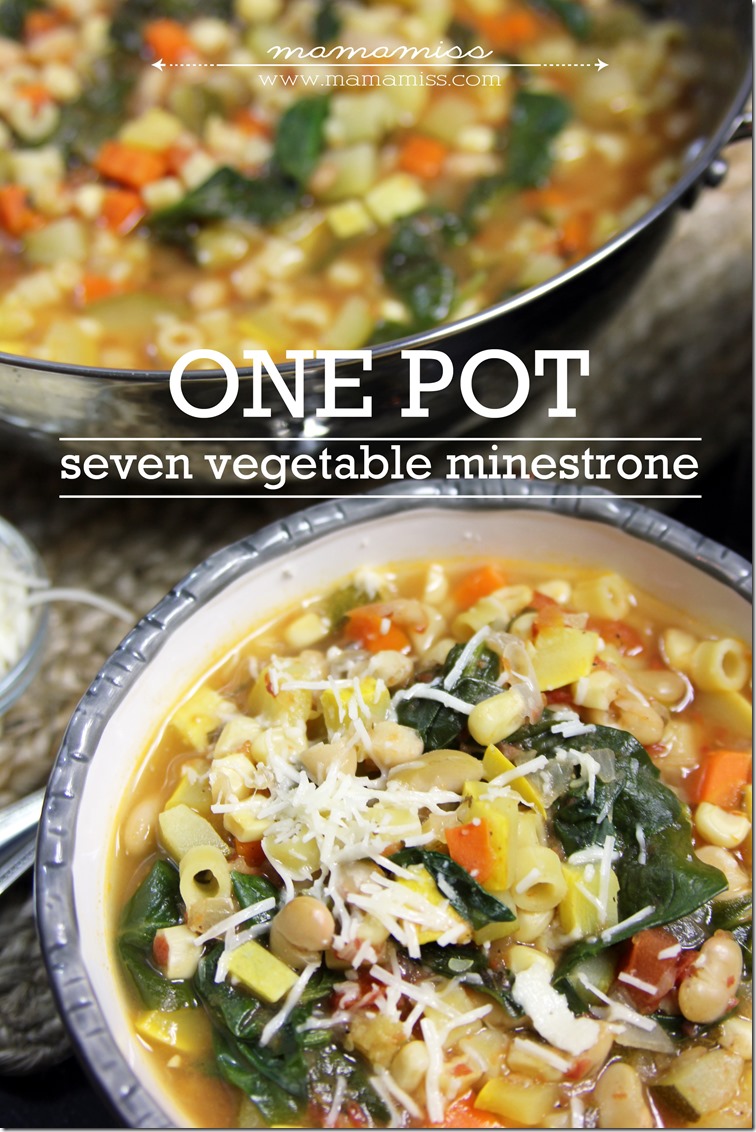 ♥
Like what you see?!
You can connect with me on:
Pinterest || Facebook || Twitter || Google +
Get the latest & greatest of Mama Miss right to your inbox!
♥
© Mama Miss. All images & content are copyright protected.
Feel free to share ONE picture and linking directly to this post for download.
Please do not copy directions, ingredients, or pdf files for your own website or Facebook page, visuals or words.
Copying my post partially, or fully, is strictly prohibited.
All work by Mama Miss is licensed under Creative Commons Attribution-NonCommercial-NoDerivs 3.0 Unported License.
♥♥♥
(Visited 213,058 times, 6 visits today)