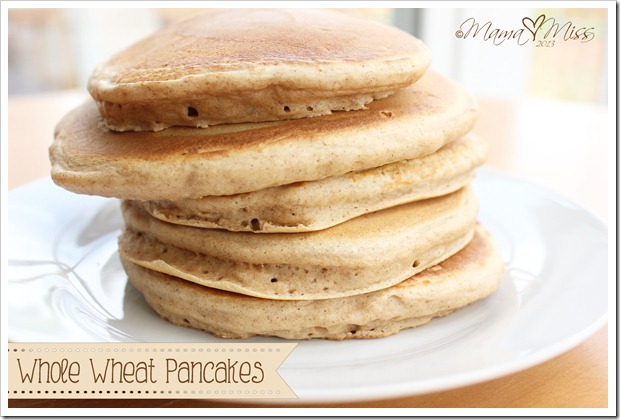 Every weekend my amazing hubby makes breakfast for everyone!  It's a wonderful break for me and I look forward to it every weekend – as does V! (She gets chocolate chip pancakes and BACON!)  My hubby is continuously experimenting with recipes for different types of healthy pancakes and from what I ate this morning – the bus stops here.  He's mastered an amazing pancake.  It was soooo incredibly yummy, and the cinnamon – oh, the cinnamon….mmmmmmmmmm!
With a touch of cinnamon included, these yummy pancakes are a healthy treat.
Ingredients
4 ½ t baking powder
½ t salt
2 t cinnamon
2 t sugar
2 eggs
2 cups plus 2 T of 2% milk
2 t pure vanilla extract
cooking spray
Instructions
Combine dry ingredients; Mix the flour, baking powder, salt, cinnamon, and sugar, in a medium bowl.
Mix in the eggs, milk, and vanilla, into the bowl with the dry ingredients.
Mix both well, until all dry spots are gone, being careful not to over mix.
Spray cooking spray on a large skillet and heat skillet over medium heat.
For each pancake pour out approximately ¼ cup of batter on skillet.
When their are very little bubbles left and the edges start to set, it's time to flip over the pancakes.
Notes
http://www.mamamiss.com/2012/05/25/eats-whole-wheat-pancakes/
All rights reserved Copyright 2012-2015 Mama Miss Blog and Designs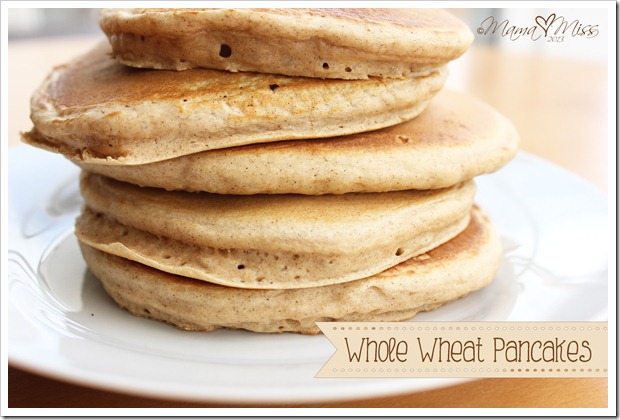 xx ♥ m
(Visited 140 times, 1 visits today)