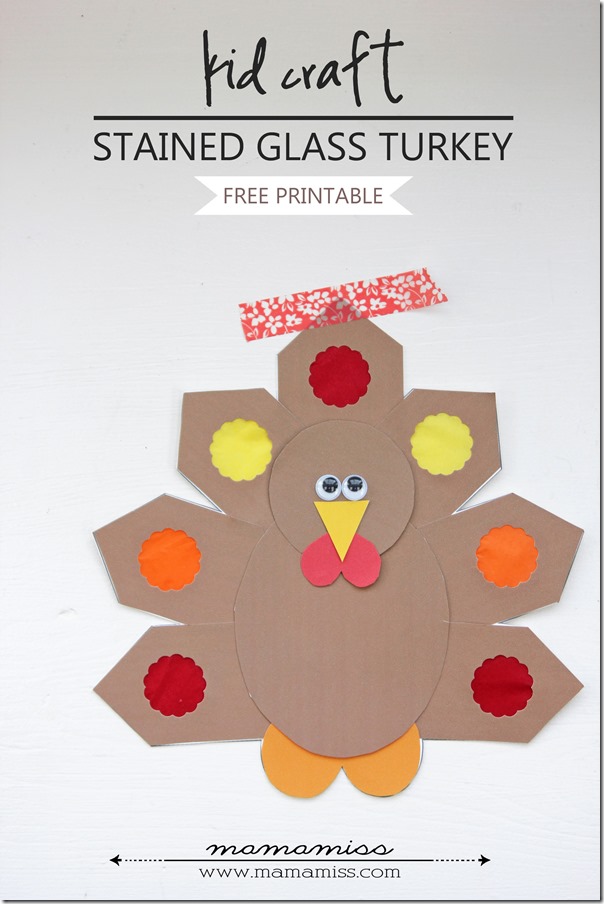 Gobble Gobble.
Thanksgiving's right around the corner folks!
Let's get to crafting some cute little turkeys, shall we?!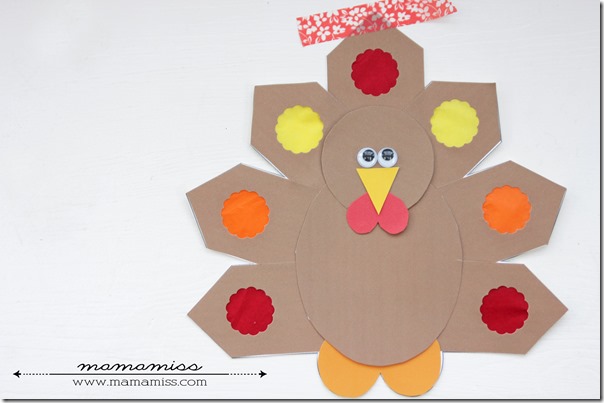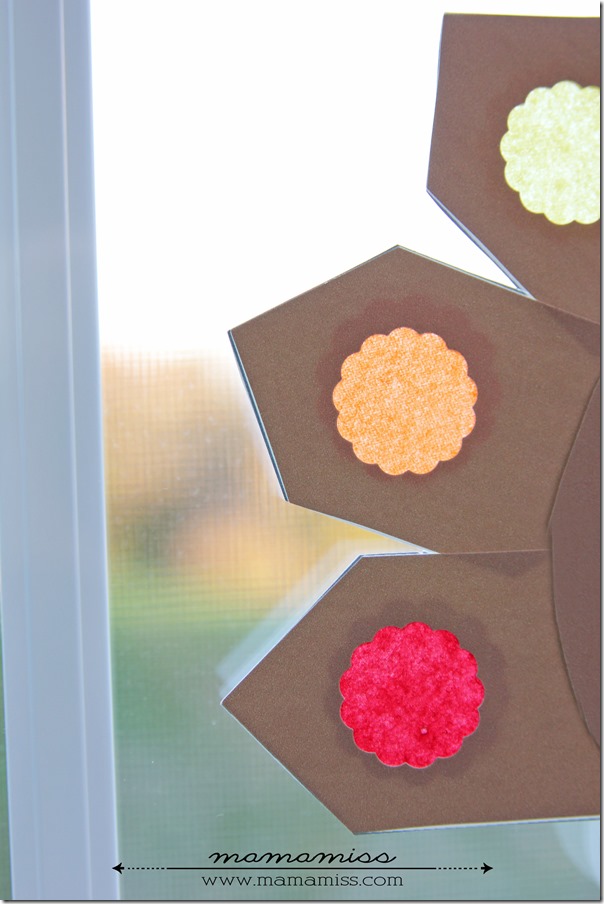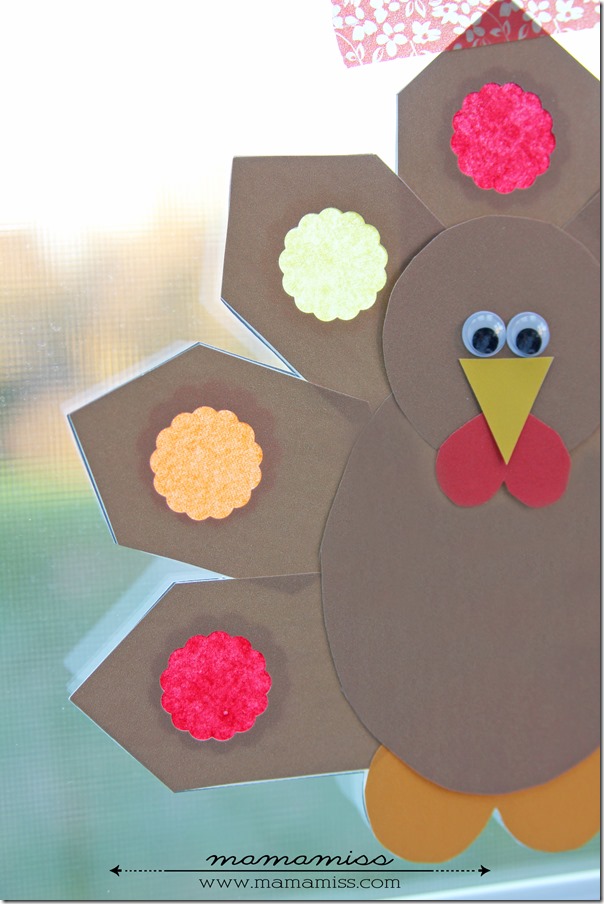 Print out turkey on cardstock.  Cut out all 13 turkey pieces.
Using the template example, attach the turkey pieces to the white "base" piece, with the glue stick.
Using the 1-inch punch, punch holes in each turkey feather through both layers of cardstock.
Using the 1-1/2-inch punch, punch out 3 red circles, 2 orange circles, and 2 yellow circles out of the tissue paper.
Insert each tissue circle between two cardstock layers in the empty spots on the turkey feathers.  Re-seal together with glue stick if necessary.
Peel & stick on Mr. turkey's eyes.
Hang your lovely little wild turkey in a bright spot on your window to see all it's colorful glory :)
This Stained Glass Turkey activity is great for fine motor skills, with the use of scissors, paper punches, and glue stick application.  It's also a great matching activity too.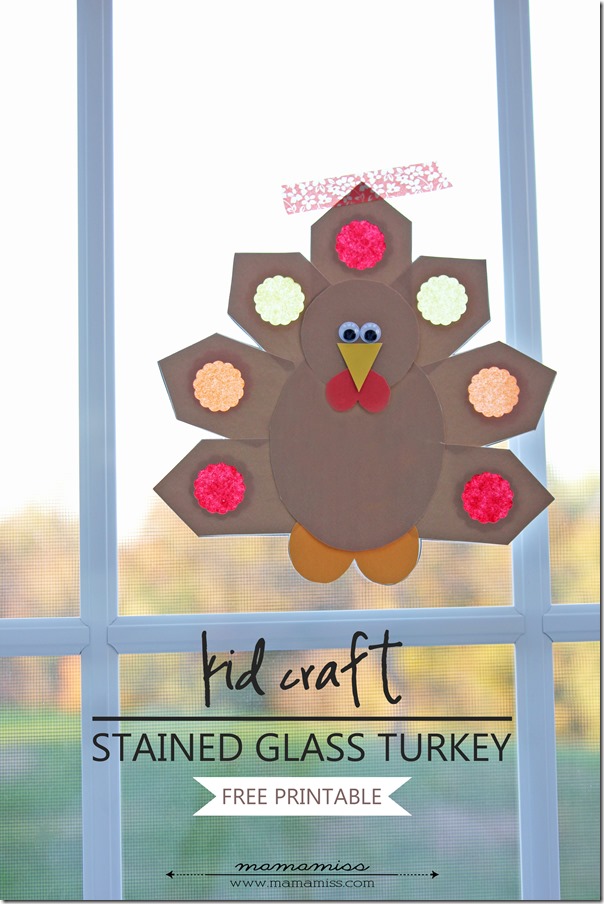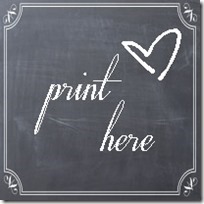 ♥
Like what you see?!
You can connect with me on:
 Pinterest|Facebook|Twitter|Google + too!
♥
© Mama Miss. All images & content are copyright protected.
Feel free to share one picture and linking directly to this post for download.
Please do not copy directions, ingredients, or pdf files for your own website.
Copying my post partially, or fully, is strictly prohibited.
All work by Mama Miss is licensed under Creative Commons Attribution-NonCommercial-NoDerivs 3.0 Unported License.
♥♥♥
Disclosure of Material Connection: Some of the links in the post above are "affiliate links." This means if you click on the link and purchase the item, I will receive an affiliate commission. Regardless, this blog only recommends products or services I would use personally and believe will add value to my readers. I am disclosing this in accordance with the Federal Trade Commission's 16 CFR, Part 255: "Guides Concerning the Use of Endorsements and Testimonials in Advertising."
(Visited 2,588 times, 1 visits today)