Okay, one more quick thing for the 4th – I can't stop!
This one is super easy + the kiddos can help, too (with pouring of the sprinkles ;)!
♥
What you need
Chocolate Melts (I used Make' n Mold vanilla wafers)
Unsalted Pretzels (I used the Unsalted Sourdough Specials by Utz)
Sprinkles
Bowl to catch said sprinkles
Microwave to melt
Spoon to stir
Tray covered in parchment paper
Refrigerator to chill
♥
How to do it
♥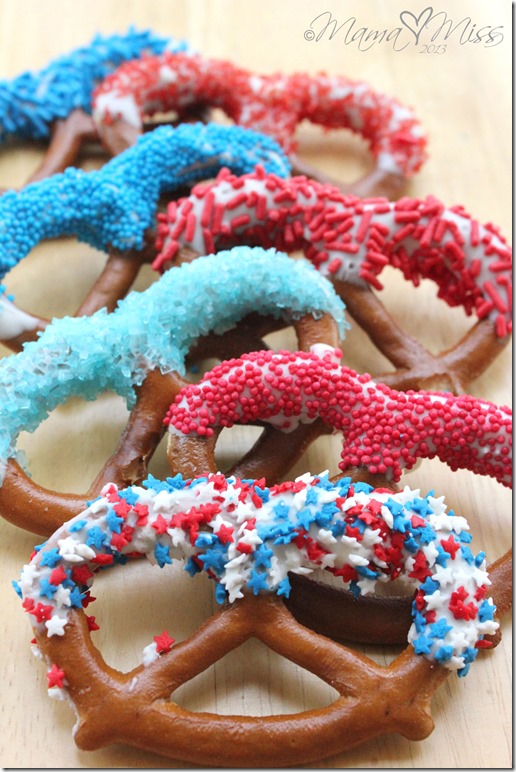 the end!
Enjoy your pretzels – true story, once hubby saw these (he had no idea I was making them), well, let's just say there is only a couple left! :)

© Mama Miss. All images & content are copyright protected.
Feel free to share one picture and linking directly to this post for download.
Please do not copy directions, ingredients, or pdf files for your own website.
Copying my post partially, or fully, is strictly prohibited.
♥
Want more 4th of July fun?  Be sure to check these out too!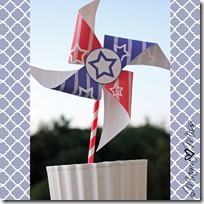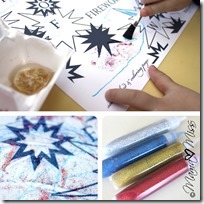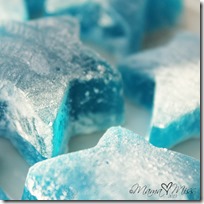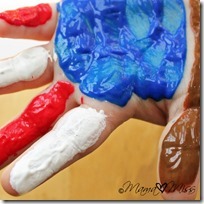 ♥
(Visited 2,598 times, 1 visits today)