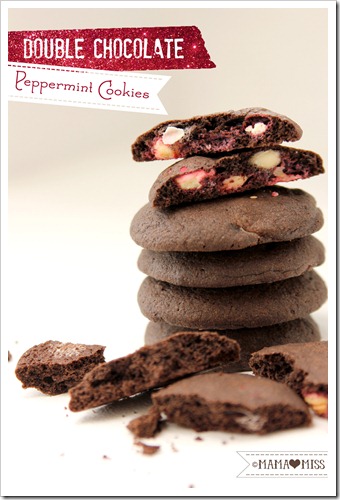 These cookies are oh-so-very yummy! They were an experiment…that turned out fabulous! Let me tell you all about it ;) I found some special dark chocolate cocoa powder…and then there were some peppermint M&M's…mmmm…sound good yet?
Well, I took those two beauties…wrapped them up with some sugar, butter, & eggs…and OH YEAH…these babies emerged out of the oven….mmmmmmmm…yummo!!! And to be honest, I wasn't so sure about the whole special dark cocoa powder (not a fan of dark chocolate AT ALL), but I wanted that really dark chocolate cookie. And you know what, a little tinkering in the kitchen brought me some yummy joy indeed! And without further ado…here are the deets…
♥ Double Chocolate Peppermint Cookies ♥
Ingredients
1 cup (2 sticks) cold unsalted butter, cubed
1 1/4 cup sugar
2 eggs
1/2 cup special dark cocoa powder
2 1/4 cups flour
1/4 tsp. salt
1 tsp. baking powder
1 bag peppermint M&M's (9.90 oz.)
Directions
Preheat oven to 350° F.
Line your baking sheets with parchment paper (this makes for easy clean-up :).
In a large bowl combine the cold cubed butter & sugar. Beat together on medium-high speed until light & fluffy, approximately 2-3 minutes.
Beat in each egg, one at a time. Blend well.
Mix in the dark cocoa powder. Blend well.
Add the flour, salt, and baking powder & blend on a lower speed until just combined (do not over-mix).
Fold in the M&M's gently with a spatula.
Spoon dough onto prepared baking sheets, a few inches apart. Flatten each cookie dough ball with a spatula creating a disc.
Bake 15-18 minutes.
Let cookies cool on sheet for 5 minutes, then transfer them to a wire rack to cool completely.
Store in an airtight container.
Makes 24-36 cookies.
(recipe adapted from Annie Eats)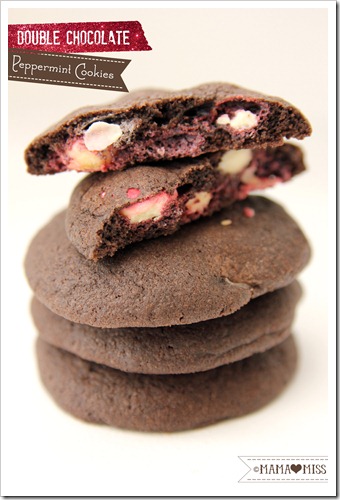 These would also make pretty neighbor gifts too ;)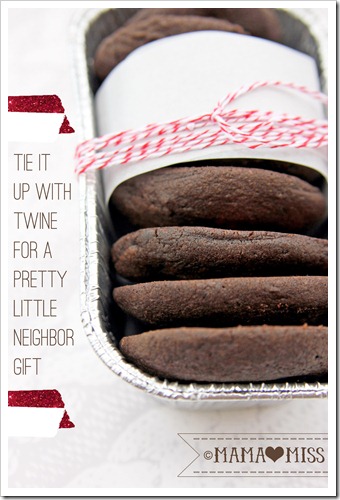 xx ♥ m
(Visited 973 times, 1 visits today)