Yep, you are… better than unicorns and sparkles combined.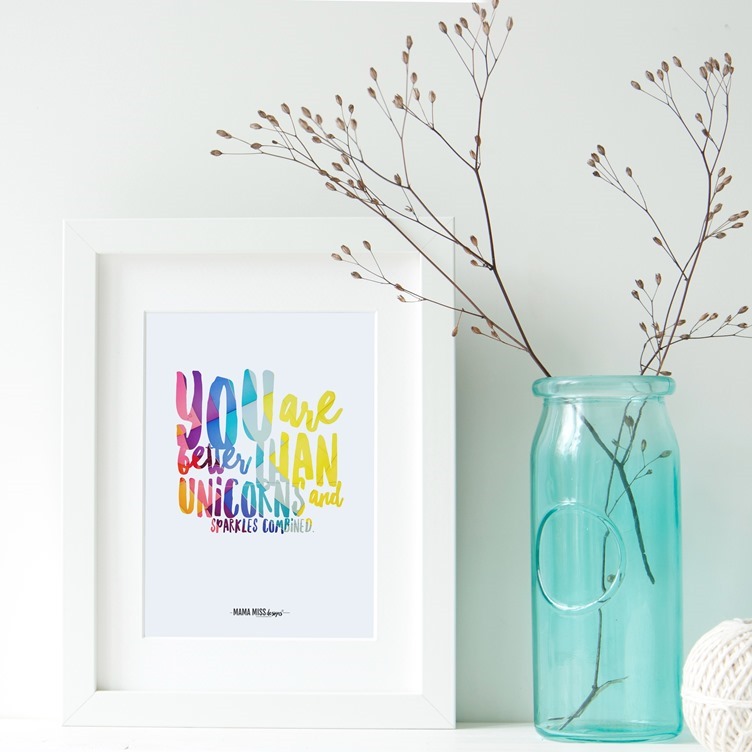 BETTER THAN UNICORNS
Oh Hey!  It's me!  I'm alive and possibly returning with some buried mojo, and some much needed unicorns & sparkles.
I can't exactly define why or when I lost my mojo with blogging.  And why my social media channels are crickets, it was a slow decline.
Things got busier with homeschooling, because y'all its for-reals now, like testing at the end of year for-reals.  I always put a ton of pressure on myself to do my absolute best in homeschooling, even more so last school year.  But, I'm finding my groove, slowly but surely.
The other craziness is my art teacher-ing (<- totally a word spellcheck) gig.  Currently I teach 3 (2, 7yo-11yo classes & 1, 11yo-16yo class) back to back art classes for our local homeschool community, as well as private art classes – so there's that.  And being the type-A gal that I am, I've thrown my whole being into that as well.  We also found a fab co-op where the kiddos are learning history, geography, public speaking, & science, which also requires me to teach to a group too.  Currently I'm on the history teaching team, teaching K-2nd & 3rd-5th graders.
Annnd the graphic design stuff.  I've been a crazy designing superstar lately.  Job after job after job after job.  I haven't even had time to update my portfolio with any projects I've done within the past year or two because there's been too many!  One design I'm really proud of though is Dayna's, from Lemon Lime Adventures.  I designed her Superkids Manifesto poster for her Superkids Movement – I really love the way it turned out – and I really love everything she's about.
Oh, and then there is all the political crap.  Yeah, you know what I'm taking about – all the nastiness & hate filled nonsense every time you open your facebook app.  DUDE – I've had to unfollow sooooooo many people, from both sides.  I just can't take all of the hate – I start to decline and recede into my art & homeschooling hole to shield myself from all the nastiness.
Annnnnd there's where all my blogging and social media mojo went.  I lost my flow for just a little bit.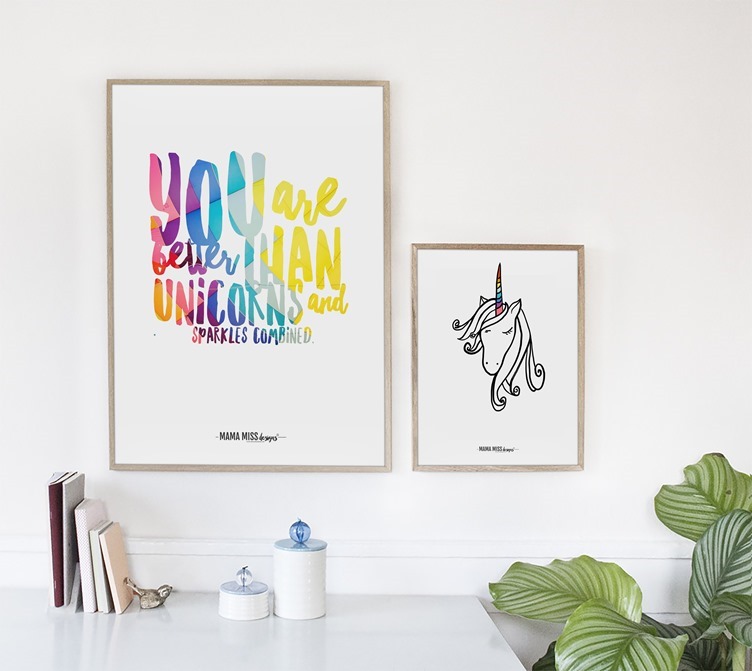 AND SPARKLES COMBINED
So the unicorns lol.  Call it childhood regression – the eighties – my happy place.
https://www.instagram.com/p/BQnVT0kBenR/?taken-by=mamamissblog
When I was a kid, maybe even into the tween arena (it's was the eighties, it was a blur of Duran Duran and tight rolled jeans), I collected unicorns.  Folks, I had shelves & shelves & shelves, of porcelain unicorns.  Don't be jealous.  My inner tween loves the fact that unicorns are making a comeback.  Now if they'd just bring the charm necklaces back I'd be all set, my friends – all set.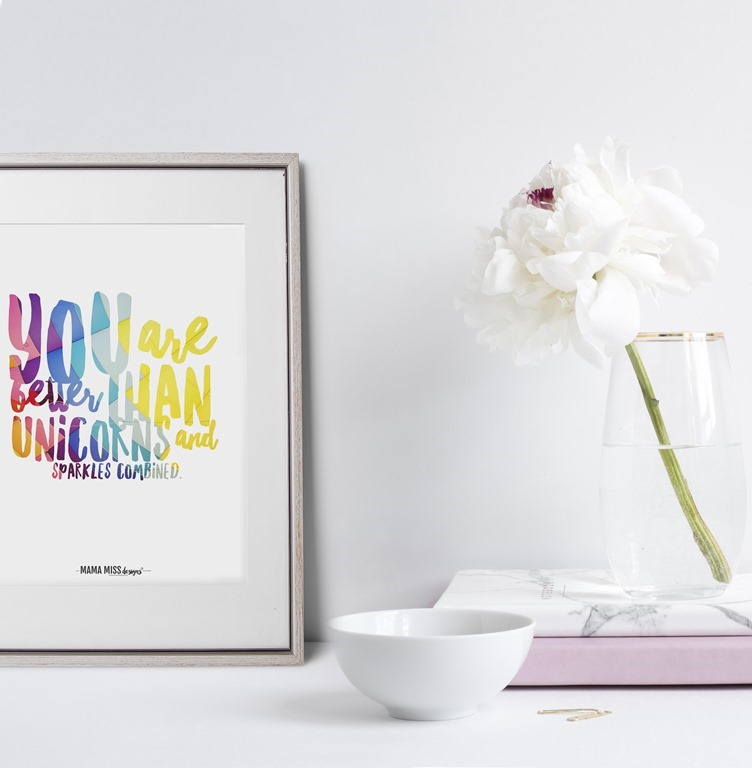 So have you lost your mojo too?  Maybe this new little poster in my shop will brighten your day a little, like it did for me.
It's free in my shop for a limited time, then it will be available for purchase.

Find the second print, the unicorn sketch, here.

INSPIRE OTHERS BY SHARING!!



♥
Like what you see?!
You can connect with me on:
Pinterest || Facebook || Twitter || Google + || Shop
And don't miss any updates, get new posts right away – sign up here…
♥
©Mama Miss®. All images & content are copyright protected.
Feel free to share ONE picture and linking directly to this post for download.
Please do not copy directions, ingredients, or pdf files for your own website or Facebook page, visuals or words.
Copying my post partially, or fully, is strictly prohibited.
All work by Mama Miss is licensed under Creative Commons Attribution-NonCommercial-NoDerivs 3.0 Unported License.
(Visited 2,856 times, 1 visits today)