2.7K Flares
2.7K Flares
×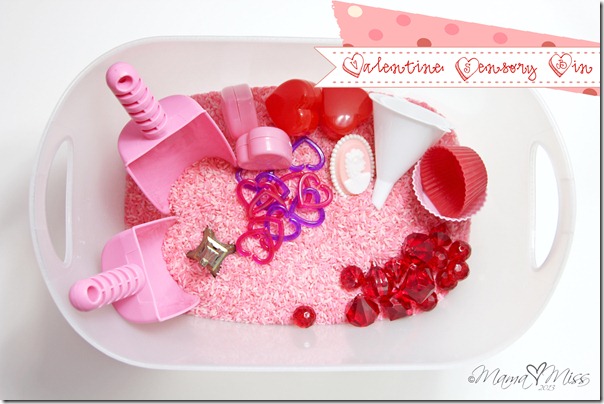 What I have for you today, is another super-duper, easy-peasy sensory bin!  What I love about sensory bins, is really, anything goes.  There is no "right" or no "wrong" in making them – ANYBODY can make it happen!  With a theme, comes colors.  With a color & theme, you are pretty much all set.  All you need to do now is hit up the nearest dollar store and/or Target dollar section & load yourself up with some themed trinkets in your theme color!  Next, grab a deep container or bucket, and some small filler for the base.  The best bases for sensory bins that we use, are usually beans of some sort, pasta, rice, or glass beads.  We also used our recipe for Kool-Aid Dyed rice to make it a pretty pink color.  See, it's that easy :)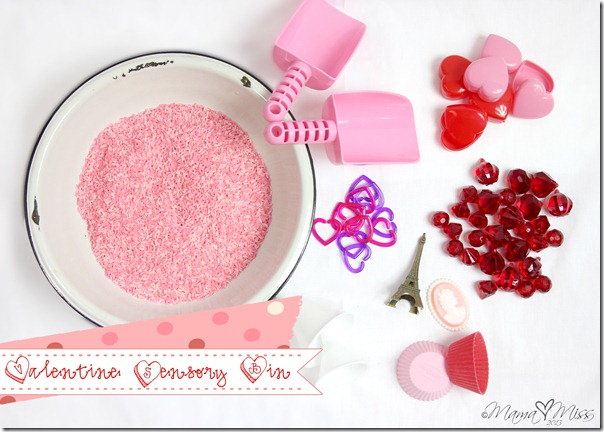 So, for THIS Valentine sensory bin you will need:
a plastic bin/tub, preferably deep with handles (this is especially true for rice!), ours is similar to this
Kool-Aid Dyed Rice – we used a pink combo of Strawberry & Pink Lemonade
themed trinkets; we used:

red plastic jewels
plastic heart links
plastic cameo
Eiffel tower figurine
containers/tools; we used:

(optional for your sanity) – lay down a mat for easy clean up.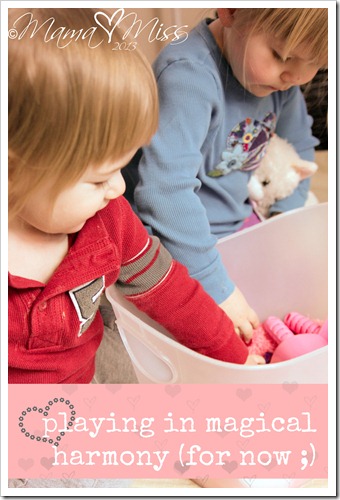 oh…& it was little T's first EVER sensory bin :))
It made my heart smile to watch his wonder & discovery!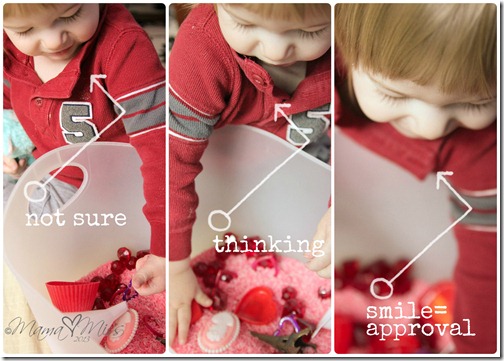 xx ♥ m
(Visited 1,311 times, 1 visits today)
2.7K Flares
2.7K Flares
×