So this simple syrup, well, it is beyond simple!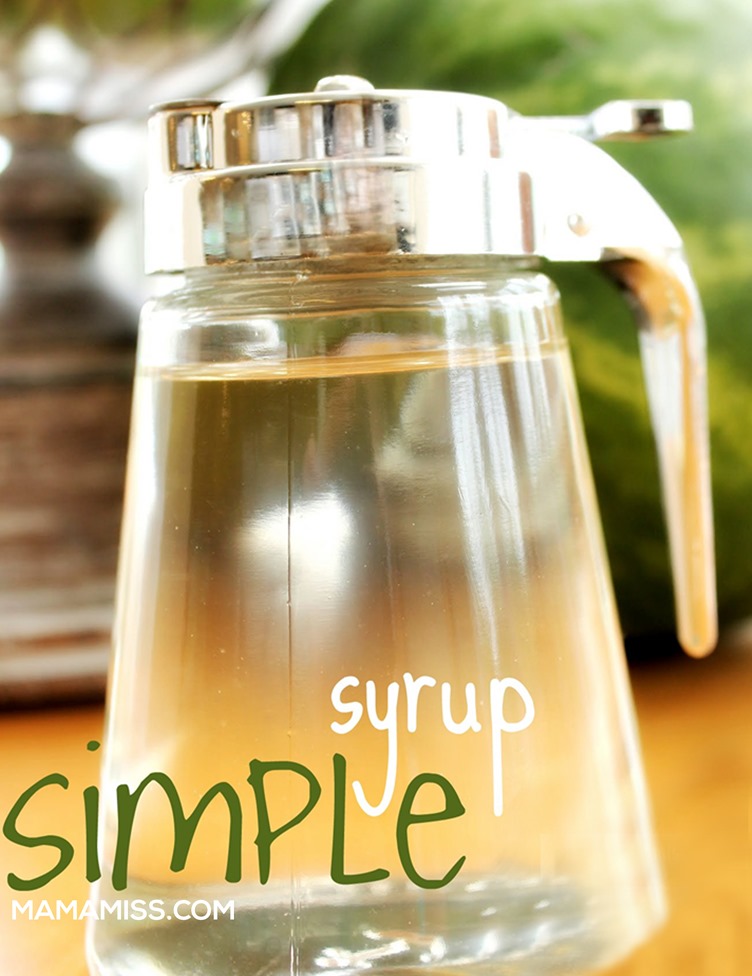 I mean seriously dude, I feel really crazy even typing these directions out.
Ingredients
1 cup white sugar
1 cup water
Directions
Start with a medium saucepan.
Next, combine sugar and water in the medium saucepan.
Then, bring the saucepan to a boil – stirring, until the sugar has dissolved.
Then, allow it time to cool.
Lastly, pour into a "pourable" container. 
Now, here's my genius mama moment; I've added mine into a syrup dispenser & I keep it on my counter ready to sweeten! :)  Yay for me, I have sugar on call! :)

♥
Like what you see?!
You can connect with me on:
Pinterest || Facebook || Twitter
And don't miss any updates, get new posts right away – sign up here…
♥
© Mama Miss. All images & content are copyright protected.
Feel free to share ONE picture and linking directly to this post for download.
Please do not copy directions, ingredients, or pdf files for your own website or Facebook page, visuals or words.
Copying my post partially, or fully, is strictly prohibited.
All work by Mama Miss is licensed under Creative Commons Attribution-NonCommercial-NoDerivs 3.0 Unported License.
(Visited 27,763 times, 1 visits today)