It's time to update my wall art (& yours)!
So, what does that mean for you?
Well, I designed a lovely new subway art inspired sign for you to add to your wall (this time I did it before the actual first day of fall, which is tomorrow, September 22nd) – HA!
YAY me!  I think this is the first time EVER I am ahead of schedule!  It may be small potatoes, but man, it feels good :)
So, without further ado, here's the pretty little sign I whipped up – ENJOY!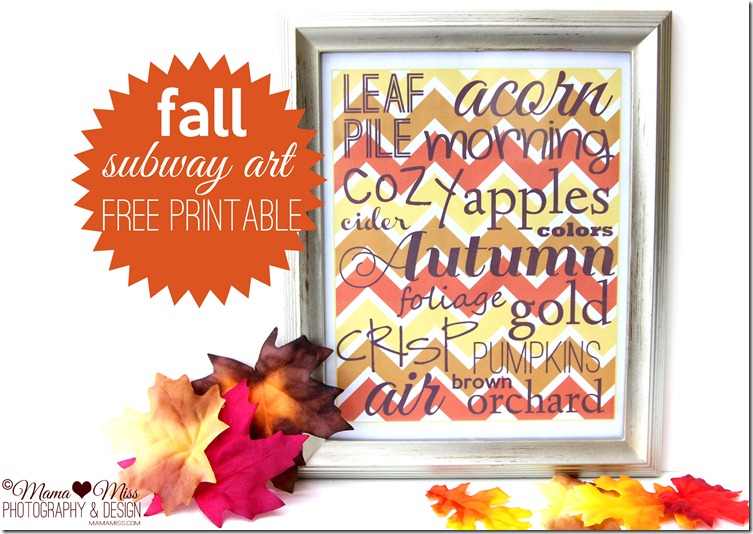 FREE printable fall subway art sign (sized 8×10 with the border).
(click on the button for a printable PDF file):

Terms and Conditions
The above post allows a free printable PDF download; you will need Adobe Reader to do so.  It is free to download at Adobe's website here.
Please read here before you download any of mama♥miss's PDF files…thanks, man!
(Visited 1,770 times, 1 visits today)