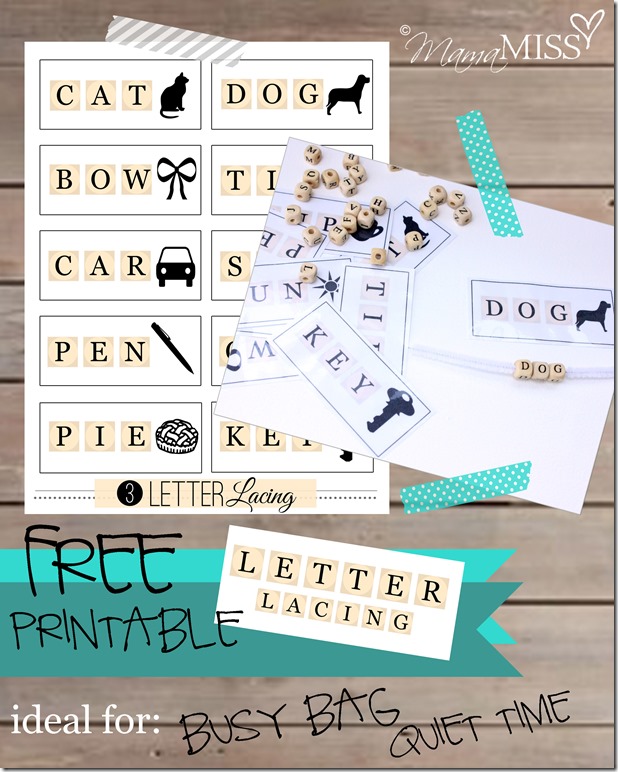 One of the things I enjoy doing with my kiddos is incorporating learning into a fun activity.  And if that activity can be incorporated into a busy bag – well, I love it even more!  This activity for the Pre-K level concentrates on visual motor skills, hand-eye coordination, letter recognition, word identification, as well as picture-word matching.

1 pipe cleaner, cut in half
Wood Alphabet Beads, with at least a 1/8 inch opening
free printable
scissors
plastic baggie
laminator & 1 laminating sheet

Print out & laminate the free printable.
After it is laminated, cut the sheet into 10 word flashcards.
Using one half of the pipe cleaner, have the kiddos thread the matching letters, building the word for each card.
For their small hands, when they are using a pipe cleaner versus string, it provides a firmer base to thread the beads onto without the beads turning.  This is especially important for easier recognition of each letter to build the word.  This is a great busy bag activity to keep in your purse for restaurants.  It's one of the more frequently requested busy bags :)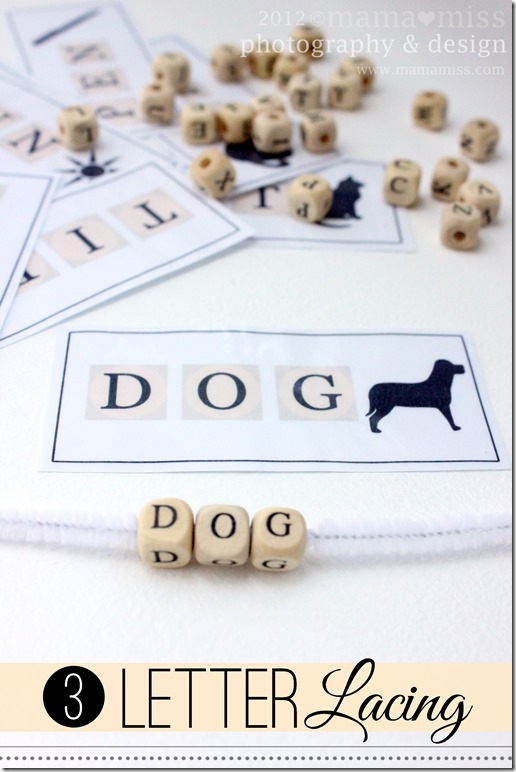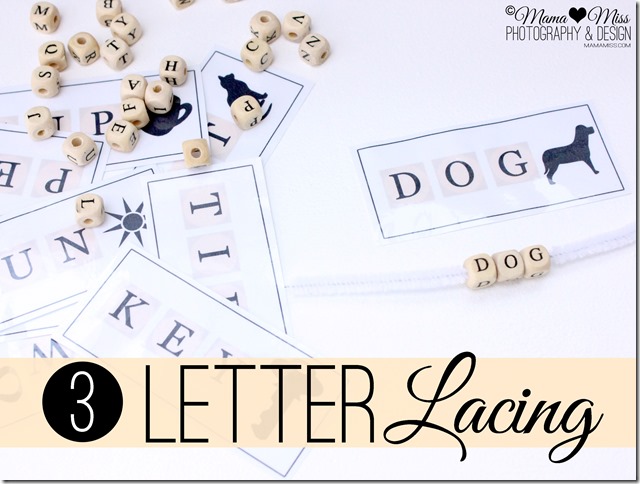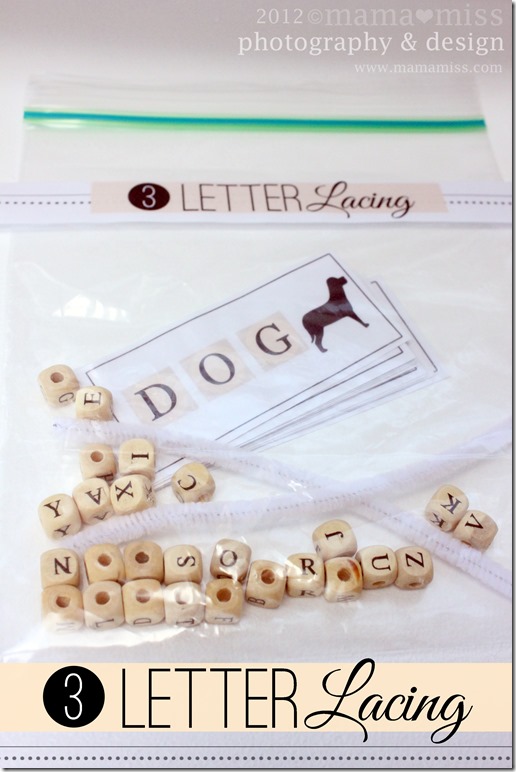 And here is the free printable (click on the button for a printable PDF file):



♥
Like what you see?!
You can connect with me on Pinterest|Facebook|Twitter|Google + too!
♥
© Mama Miss. All images & content are copyright protected.
Feel free to share one picture and linking directly to this post for download.
Please do not copy directions, ingredients, or pdf files for your own website.
Copying my post partially, or fully, is strictly prohibited.
All work by Mama Miss is licensed under Creative Commons Attribution-NonCommercial-NoDerivs 3.0 Unported License.
♥♥♥
Please note that affiliate links are also provided throughout the post for your convenience – to allow direct access to the products suggested.
(Visited 7,303 times, 1 visits today)