Today is day two of guest posting for Stephanie over at Boy Mama Teacher Mama– YAY!!!!
Yesterday I made these Fruit Flashcards, and today we have for her readers & for you guys, these Fruit Match Up Games.  Head on over to read all the details & to print them out :)
While you are over there, make sure you check out all the coolness she has going on over there, like her Out and About Activity Bag she made for her boys and this super cute book & craft combo for Planting a Rainbow by Lois Ehlert.
Oh Happy Day!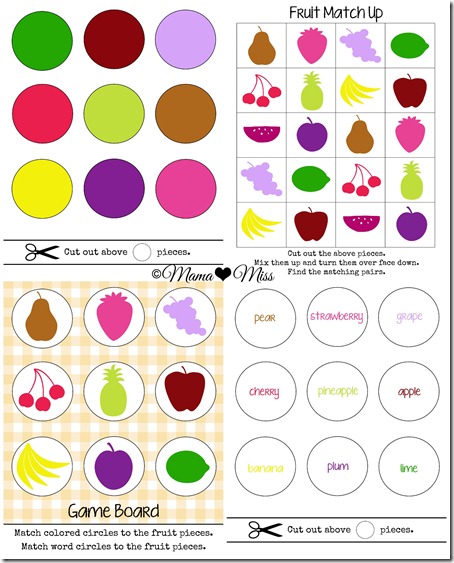 xx ♥ m
(Visited 2,945 times, 1 visits today)