We adore creating beautiful things from nature, like this Fancy Stick Crown we made a while back.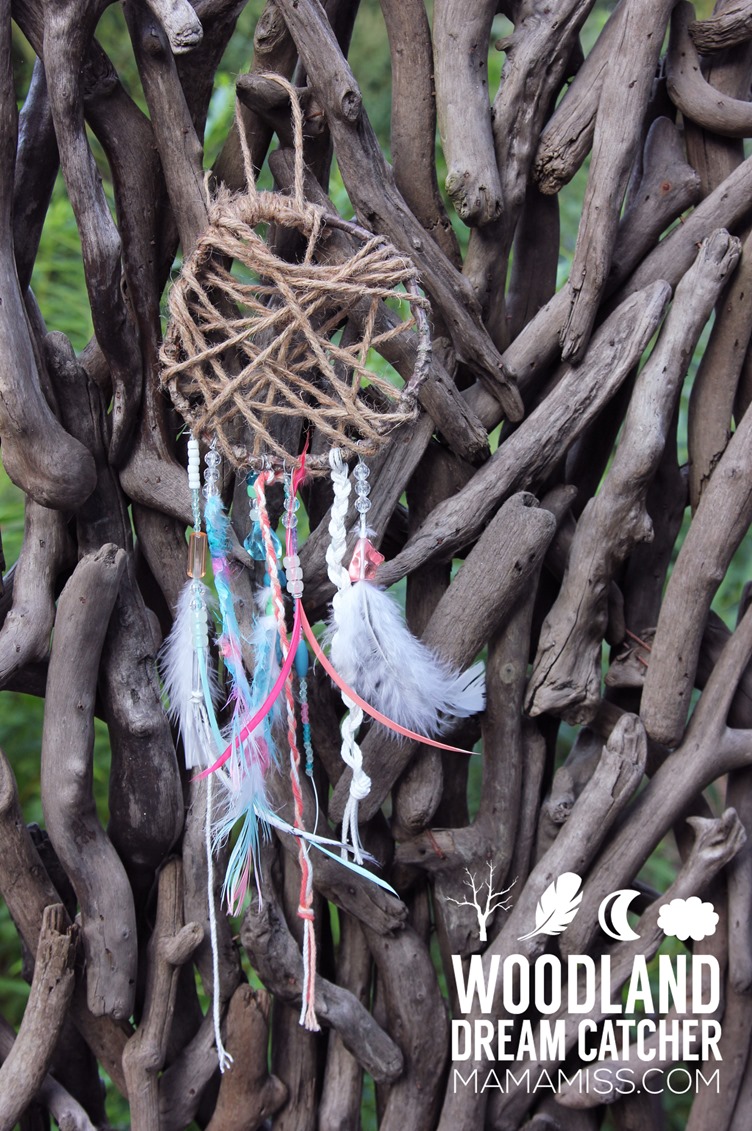 This craft started like most crafts in our house these days, a need had arisen for it.
V was battling bad dreams for a bit, and I got the idea of having her create a dream catcher to hang above her bed to capture the bad dreams.  I brought out a flurry of supplies to create this beautifully whimsical dream catcher that we both deeply fell in love with.  This project ended up being a two-day project – we started off by painting some white feathers first, with the colors we were using.  Once the feathers were dry, by the next day, we got to weaving, beading, braiding, and tying, to create this Woodland Dream Catcher.  Here's how you can make a whimsical Woodland Dream Catcher to help your little one chase away bad dreams (all the while having them part be of the process in squashing those bad dreams – by making it).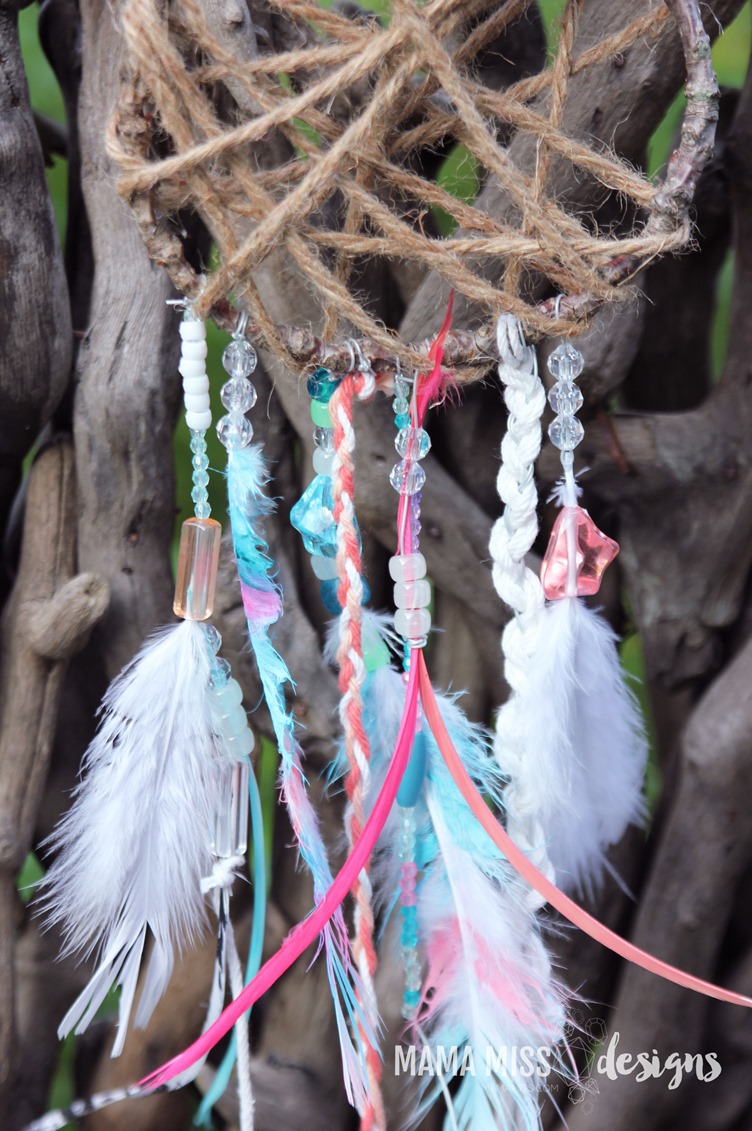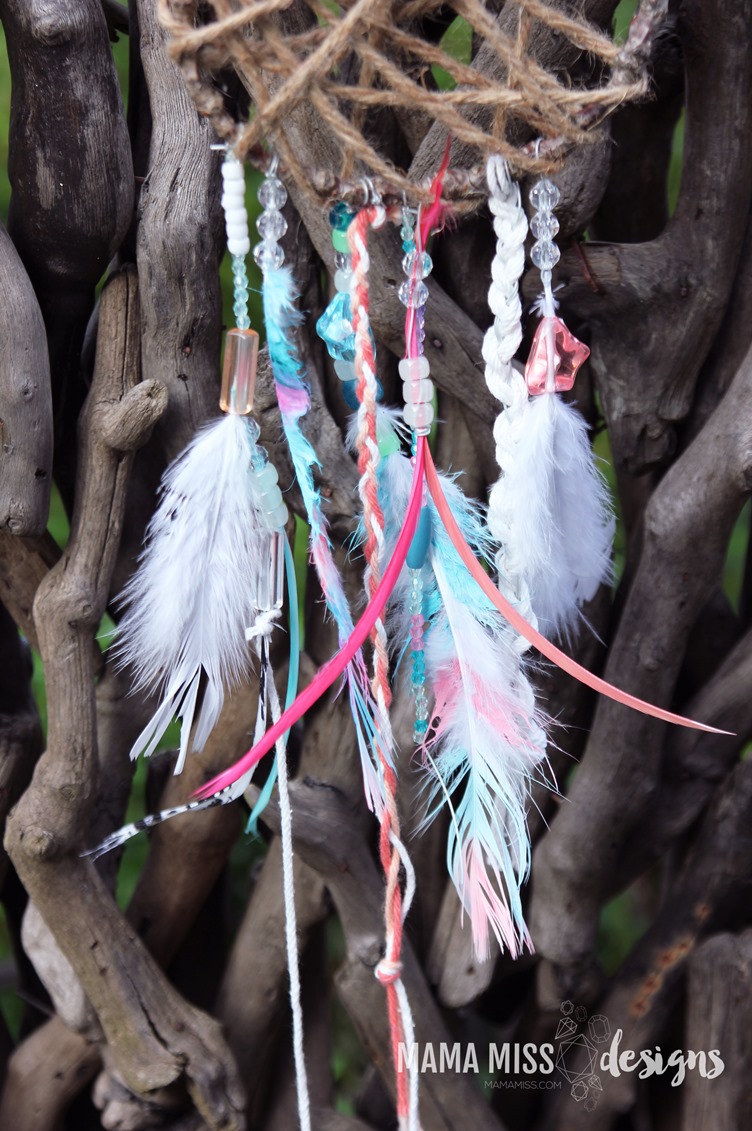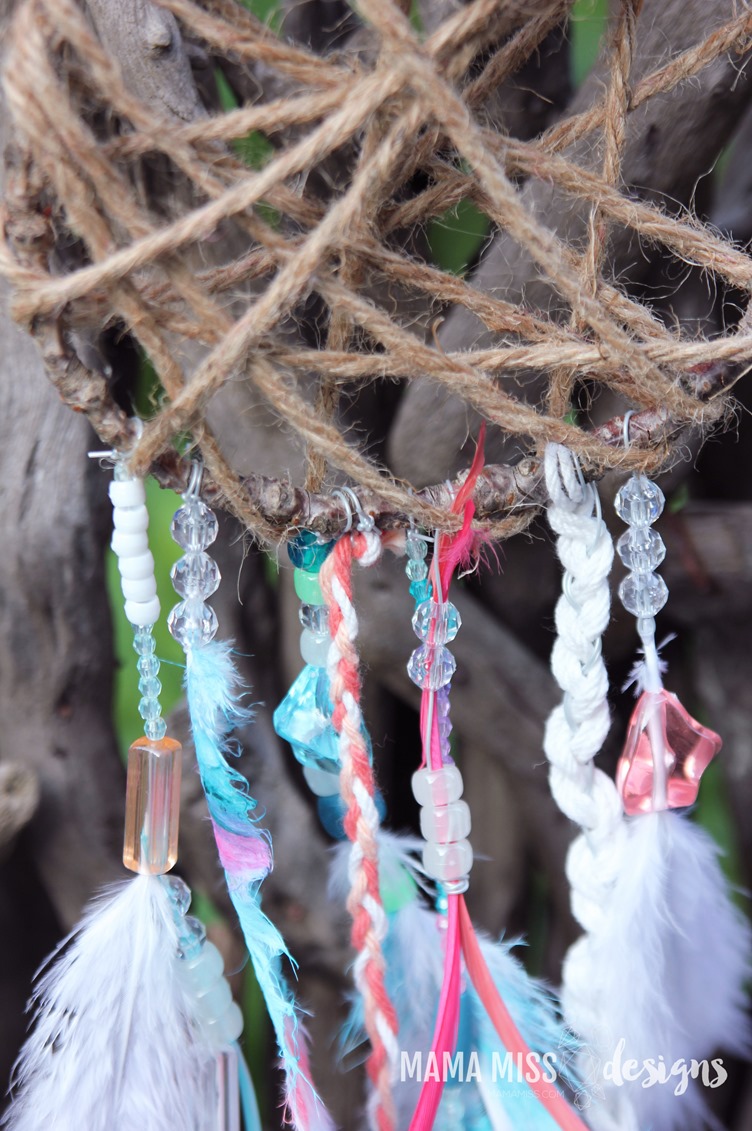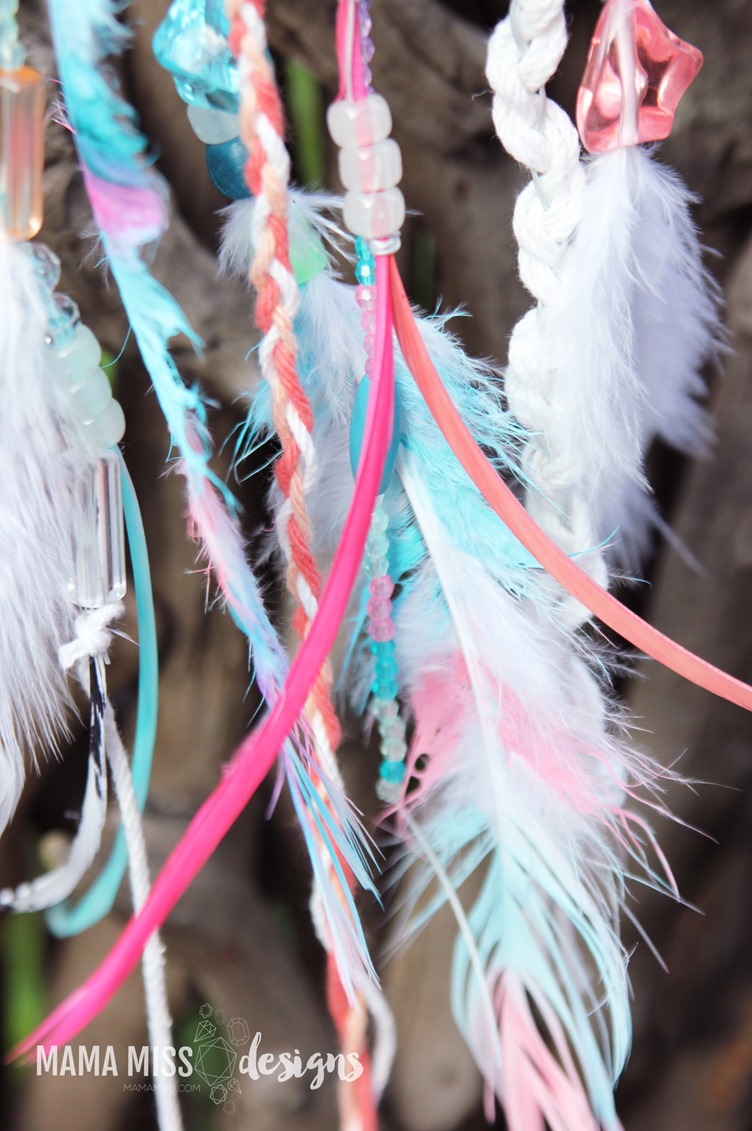 SUPPLIES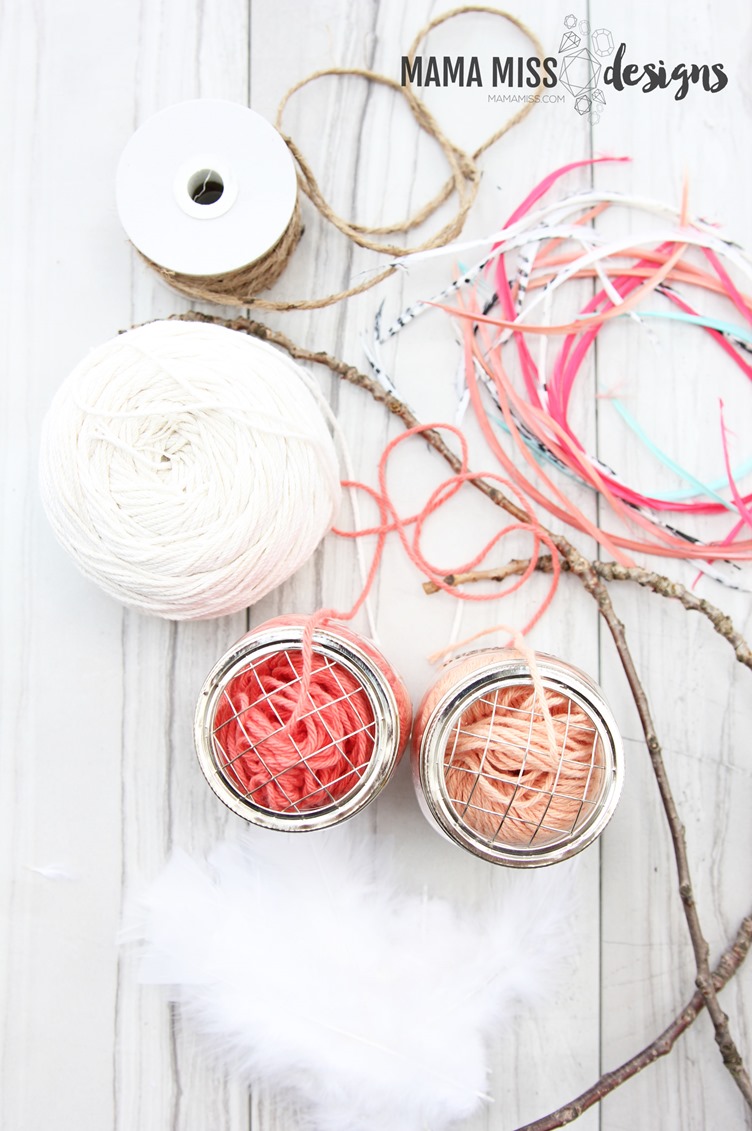 MAKE IT
Paint your feathers with the acrylic paints (this was the super fun part).  Let them dry.
Once the feathers are dry, start to construct your circle branch shape.  Bend your branch into a circle shape (you'll need a pretty flexible branch to do this).  Overlap the ends and wrap the twine tightly to close the gap.
Weave around the twine to create a web of sorts (we did this very organically and randomly by going back & forth) leaving a "hook" at the top for hanging.  I told V to make it look like a spider web.  There are of course, very traditional ways to create the netted center with symmetrical designs, but I chose to let it be more open-ended to alleviate frustration & let the craft happen free-flow vs. using particular instructions.  For small children, I find this works best.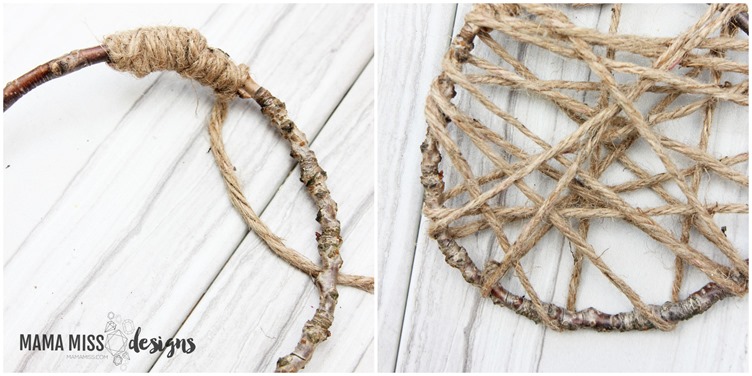 Once the weaving is done we used the stretch beading thread to weave strips with beads, feathers, yarn, etc.  We did several techniques to incorporate all different types of mediums and shapes.  Finally attach the strips in your desired pattern to the bottom of the dream catcher.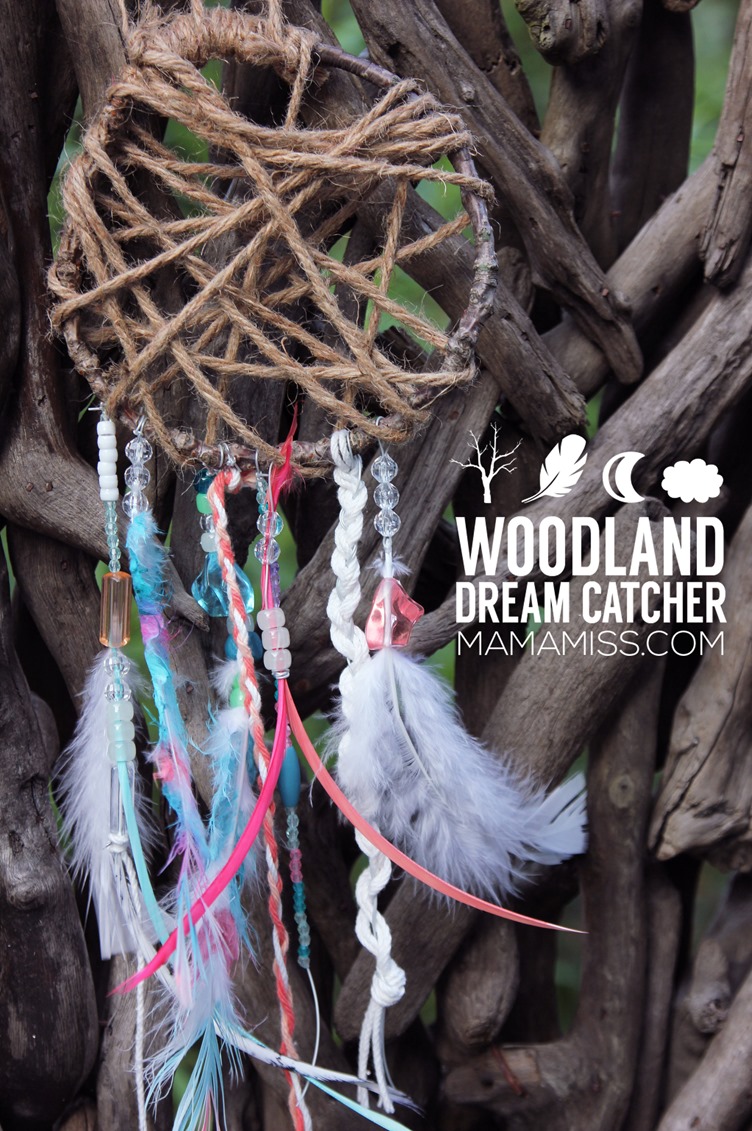 MORE AWESOME CRAFTS INSPIRED BY NATURE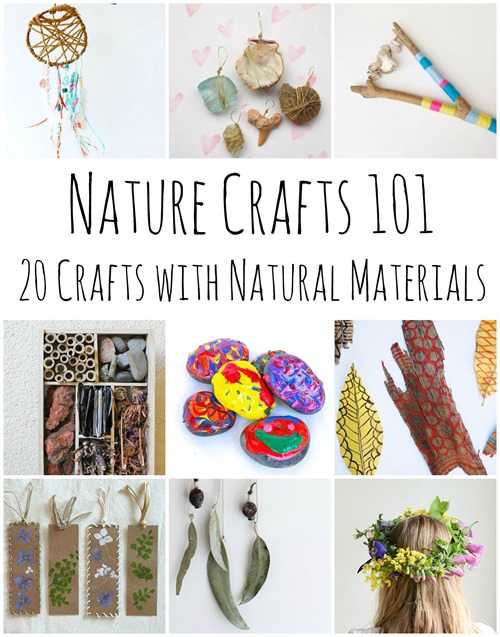 This post was part of the Nature Crafts 101 Series– a collaboration of 10 kid bloggers bringing you 20 crafts for kids inspired by nature!  Be sure to follow along here for all kinds of inspiration using natural materials. Yesterday Ana from Babble Dabble Do shared these beautiful puffy painted rocks.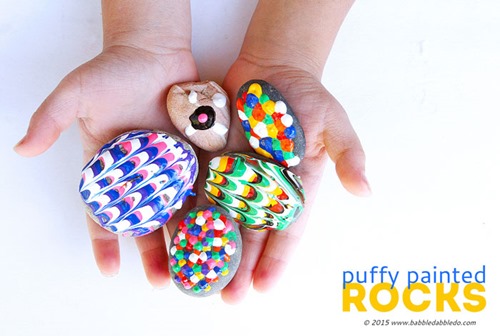 INSPIRE OTHERS BY SHARING!!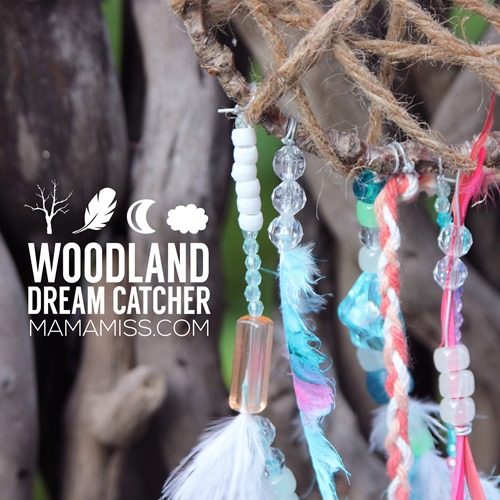 ♥
Like what you see?!
You can connect with me on:
Pinterest || Facebook || Twitter || Google +
And don't miss any updates, get new posts right away – sign up here…
♥
© Mama Miss. All images & content are copyright protected.
Feel free to share ONE picture and linking directly to this post for download.
Please do not copy directions, ingredients, or pdf files for your own website or Facebook page, visuals or words.
Copying my post partially, or fully, is strictly prohibited.
All work by Mama Miss is licensed under Creative Commons Attribution-NonCommercial-NoDerivs 3.0 Unported License.
(Visited 6,264 times, 1 visits today)