It has been snowing a great deal here lately, so what better way to celebrate this winter wonderland than a book and a little craft to go along with it!  We read this cute little book, Let It Snow
by Maryann Cocca-Leffler.  It's a sweet little book about winter, and a quick read for a 3 year old.  V loved it.  How do I know, let me count thy ways…we read it once, twice, four times again :)  To continue our winter adventure, we then made snowflakes.  Pretty blue hued tissue paper snowflakes.  This super-fun kid-approved project will sure be a hit with your little ones.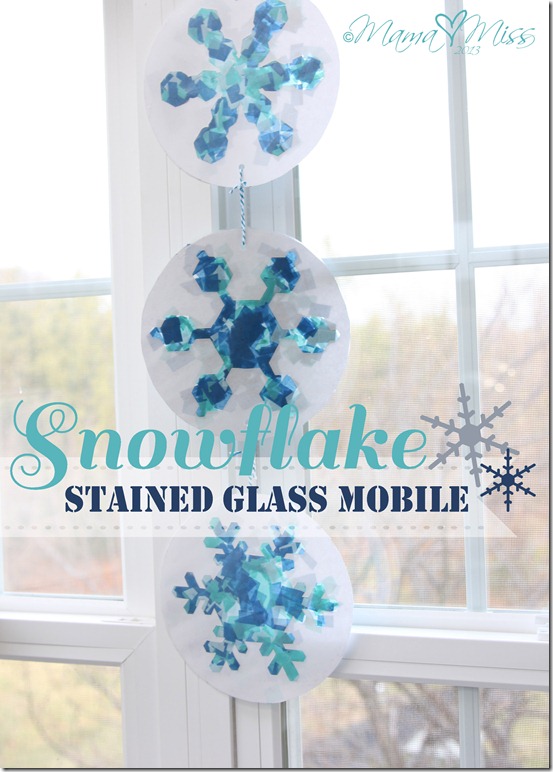 This is how we made them & how you can make them to go along with your winter reading too.
materials/tools
steps
print out the snowflake printables here
laminate the printable (this makes it studier for hanging)
cut out snowflakes along outer circle with your scissors
using your X-ACTO knife, cut out the center grey snowflake shapes, separating the grey piece from the white circle piece
trace circles, 2 for each snowflake onto the paper side of your contact paper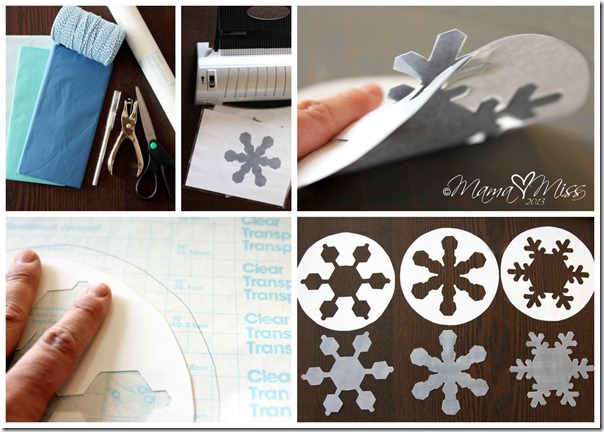 cut out circles of contact paper
remove the backing and place 1 circle of contact paper on one side of each snowflake circle (the center snowflake design will be sticky)
cut different blue hues of tissue paper into several strips
next, cut out smaller squares of tissue paper, approximately 1/2 inch in size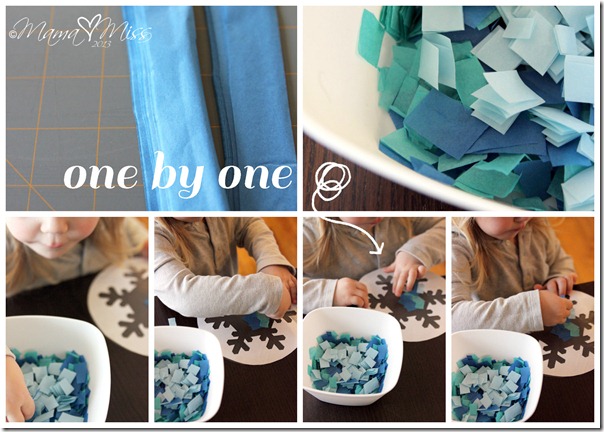 now you are ready for the "kiddo part" :)
have the kiddos stick the tissue paper squares on the exposed contact paper in any fun way they want – they can stick them one by one or they dump the entire bowl on top!
next shake off any loose tissue paper pieces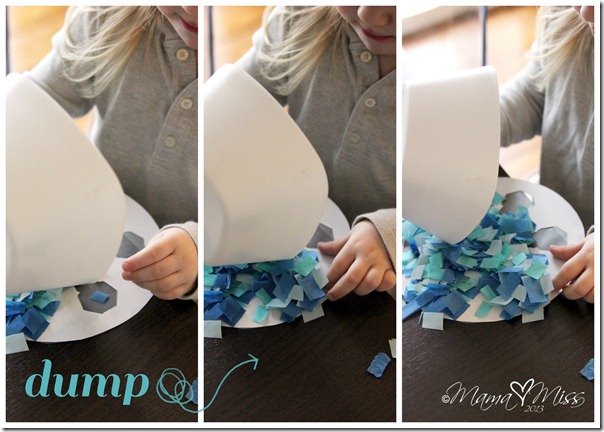 seal off back to contain tissue paper squares with 2nd circle piece of contact paper
trim edges with scissors
punch holes in snowflake circles, one hole on the top & one hole on the bottom (except for the last circle – it will only get a hole punch on the top)
thread your twine through the circle holes making a chain, creating a mobile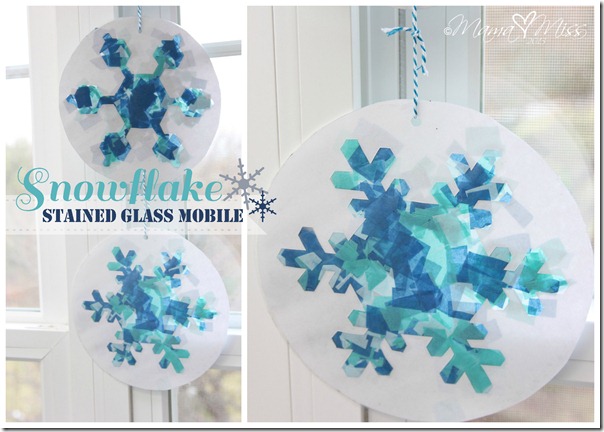 xx ♥ m
---
On the hunt for more winter-themed crafts?
Check out all the great ideas in the Winter Wonderland Blog Hop from these other amazing bloggers:
(Visited 9,490 times, 1 visits today)