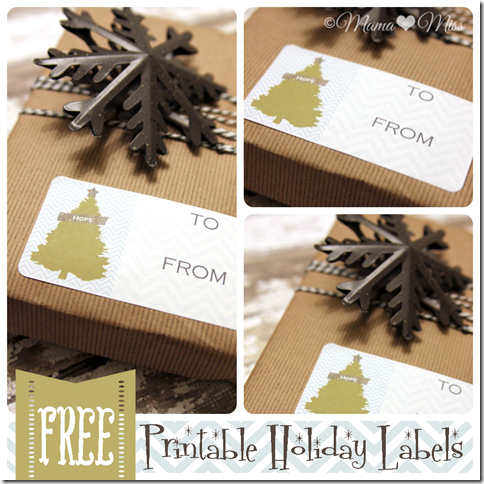 Hello all!!
I've designed these little gift labels for all those holiday presents you have to wrap in the near future :)  Because if you are anything like me (last minute mama ;), you still have MANY presents to wrap – wahoo!  Well, these pretty little tags are sure to make your life that much easier – YAY!  I'm all about making life easier!!!  These free printable gift labels are formatted to fit Avery 2" x 4" standard shipping labels
.  I'm a big fan of the bigger labels…there is space enough to even write a little note too, if you feel so inclined!  And, stay tuned, because this is a 2-part (possibly 3-part) series…I've also designed some lovely printable signs with this design to decorate your walls with.
♥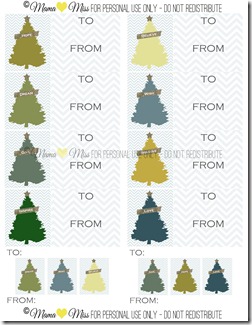 ♥
Products pictured:
Avery 2" x 4" standard shipping labels (48363)
Gray Baker's Twine
Striped Kraft Spritz Gift Wrap (Target) or plain Kraft Paper
Metal Snowflake Ornament (Target)
xx ♥ m
Terms and Conditions
The above post allows a free printable PDF download; you will need Adobe Reader to do so.
It is free to download at Adobe's website here.
Please read here before you download any of mama♥miss's PDF files…thanks, man!
(Visited 1,963 times, 1 visits today)