Around these parts we have to worry about silly monsters causing trouble, they hide under the beds, in closets, behind doors…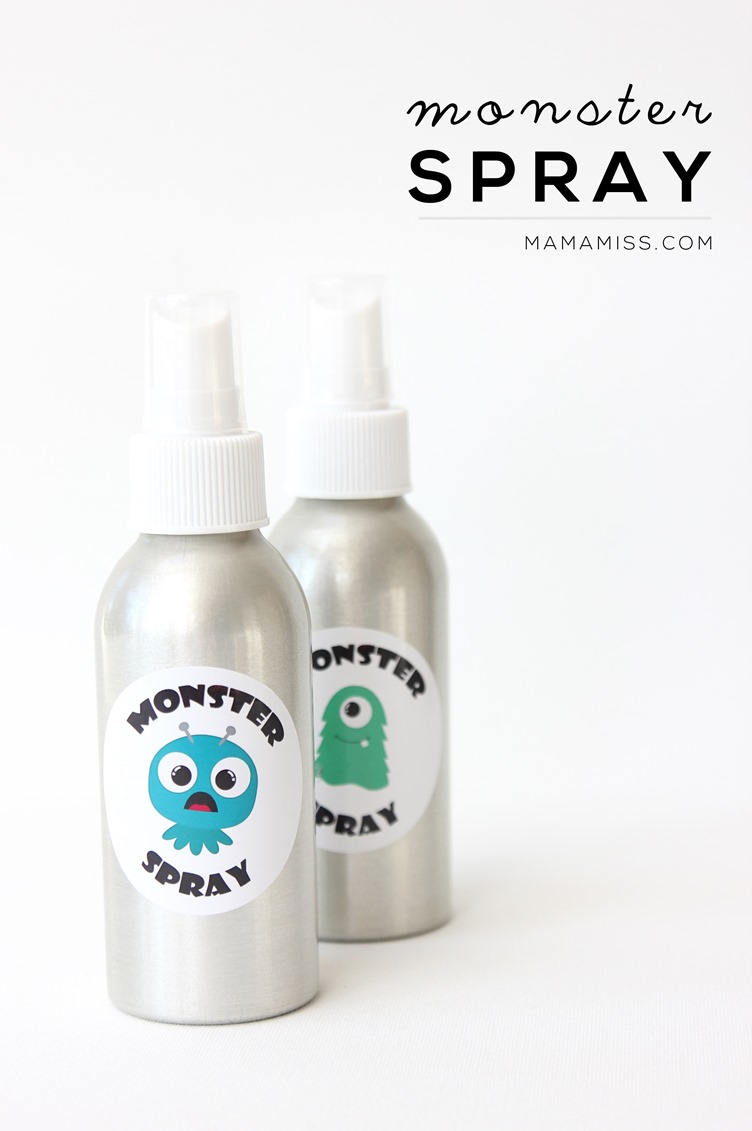 ummm that was until we made some easy-peasy monster spray!  Monsters aren't real, right?!  Well, either is this Monster Spray!  (ha-ha stay with me ;)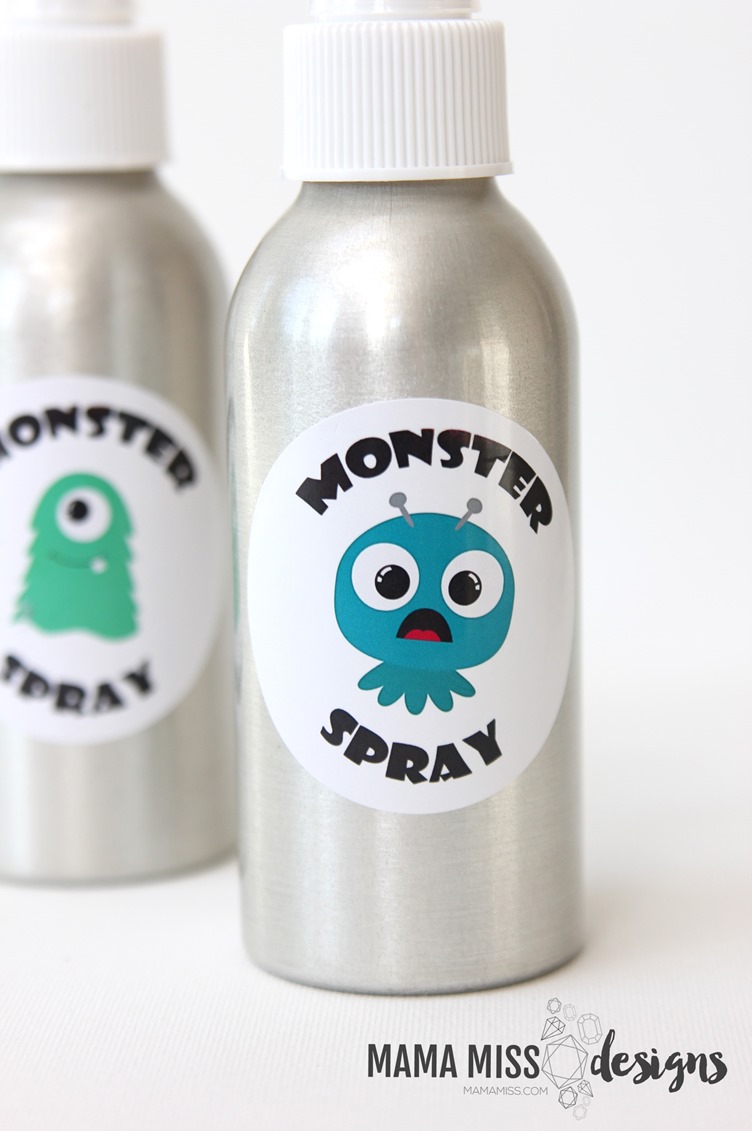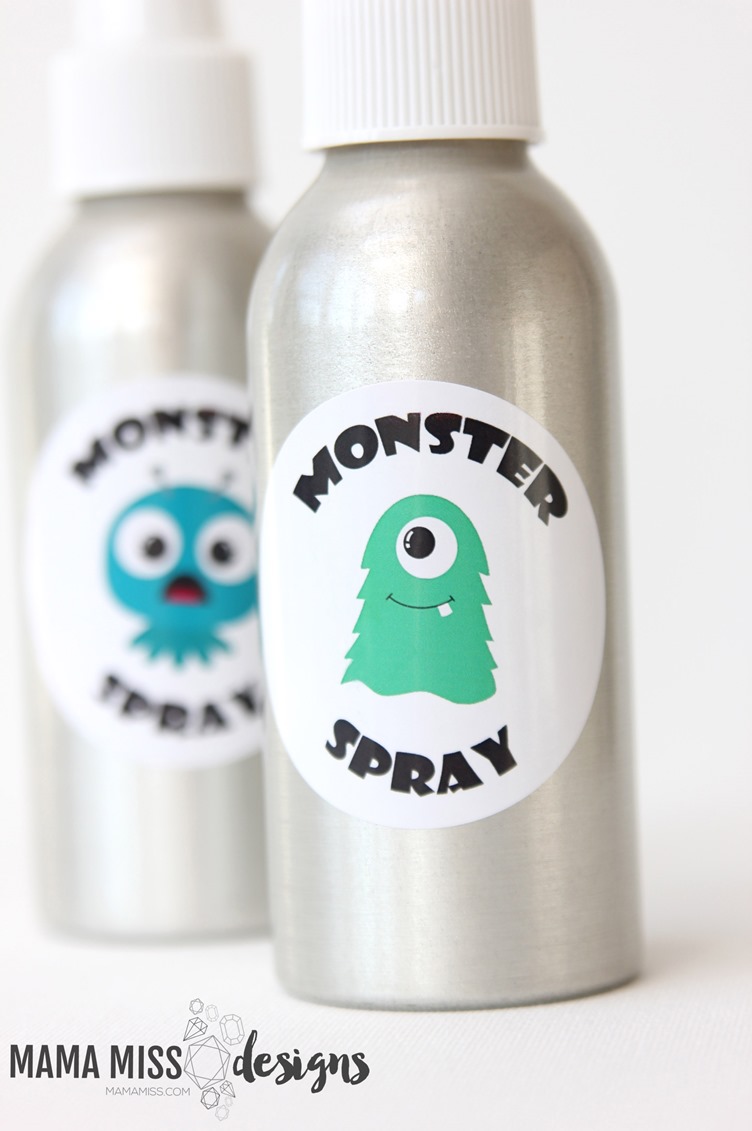 I'm sure you've heard of Monster Spray before – it's nothing new.  But what makes this one different is it's not filled with anything.  What's that you say crazy lady?  Yep, nothing, zilch, zip.
Do you get where I'm going yet?
Most spray bottles to deflect monsters are either filled with water or some sort of air freshener, like Febreze.  Well, friends, the problem with these are that the little kiddos are spraying stuff – IN MASSIVE QUANTITES – for all those dang monsters.
Just like monsters are pretend, my monster spray is pretend – it's invisible.  You can't see monsters, so in turn you can't see the spray (in case you have the kiddo that's on to you).  That sentence alone sold my kiddos – and you know what – IT'S WORKING!!!  Every night while daddy is reading books to the little's, I turn down their sheets & spray their monster spray.  I spray it in the closets, the beds, the sheets, under the bed, by the windows – no monsters will EVER get in there!!
And those monsters look scared – don't they?!  And no bottle refilling?!  And no bottle spilling?!  You don't need any excuses to question the content – if they can't see it sloshing around they are more likely to believe in it, and believe in its power.
Isn't that GENIUS!!!  Down with the monsters!!
All you will need is a stainless steel (or non-transparent) spray bottle and these little fun scared monster labels.
SUPPLIES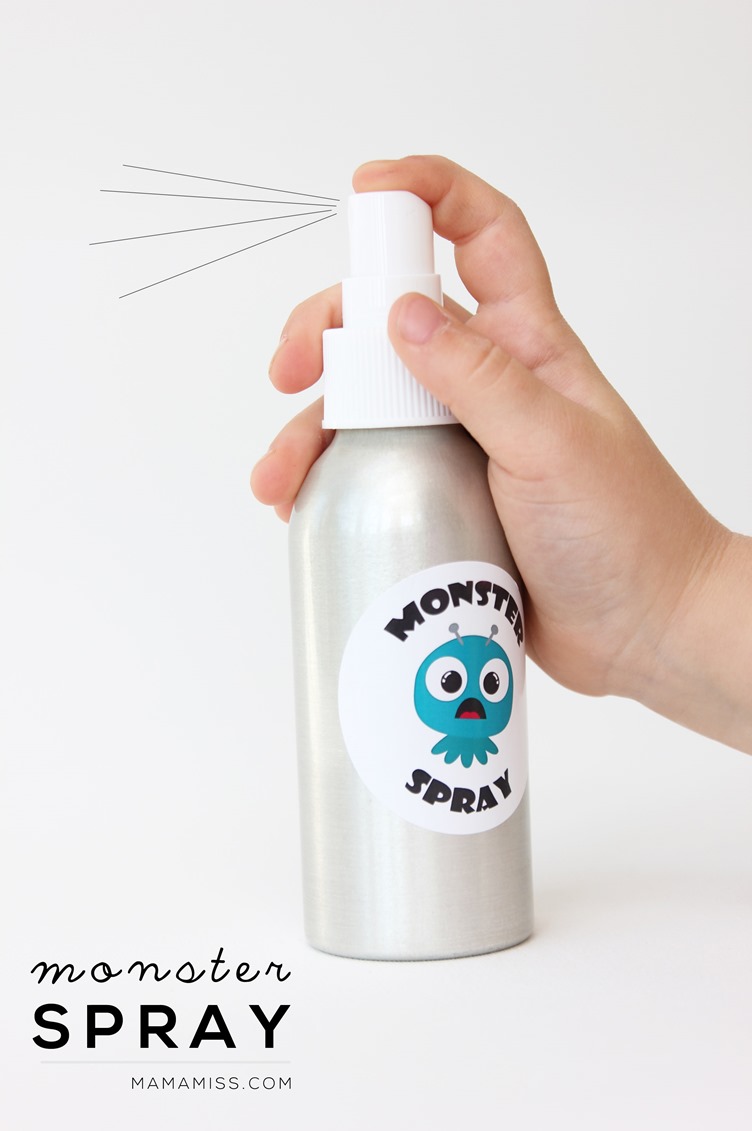 And here are the FREE printable monster spray labels – just enter your name & email and I'll send ya the downloadable link straight away to your inbox – BAM – just like that!


INSPIRE OTHERS BY SHARING!!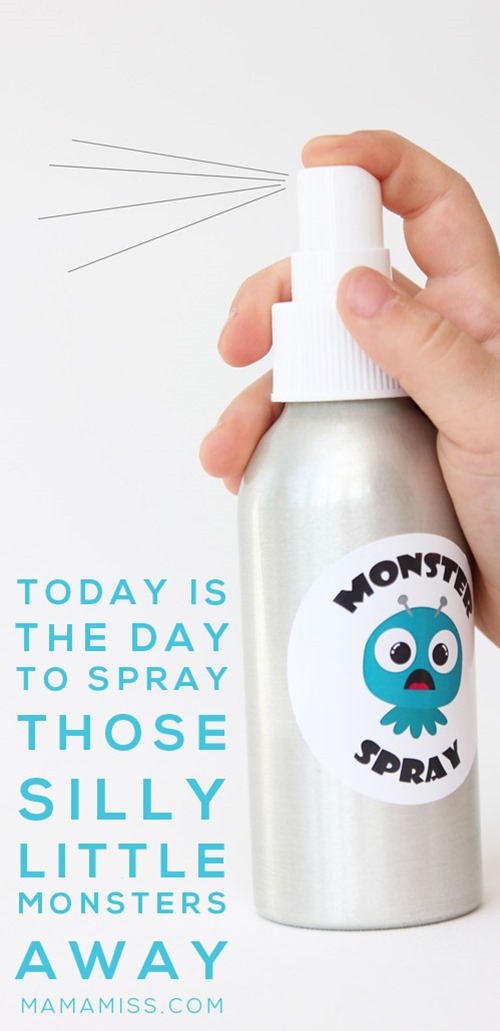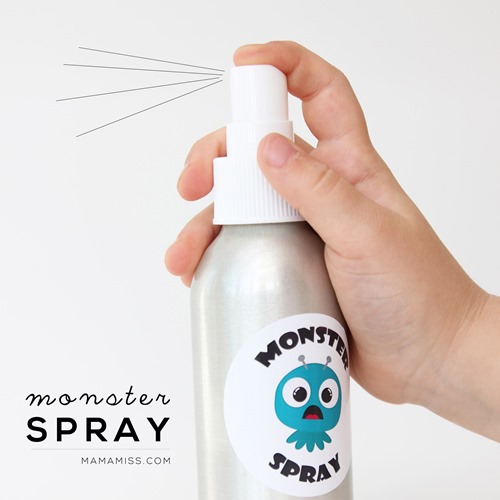 ♥
Like what you see?!
You can connect with me on:
Pinterest || Facebook || Twitter || Google +
And don't miss any updates, get new posts right away – sign up here…
♥
© Mama Miss. All images & content are copyright protected.
Feel free to share ONE picture and linking directly to this post for download.
Please do not copy directions, ingredients, or pdf files for your own website or Facebook page, visuals or words.
Copying my post partially, or fully, is strictly prohibited.
All work by Mama Miss is licensed under Creative Commons Attribution-NonCommercial-NoDerivs 3.0 Unported License.
(Visited 3,379 times, 1 visits today)