So, this post is kinda of something I threw together last minute today.  As I was scrolling through my Facebook feeds & seeing all the Valentine's Day love, I got inspired, awwwww!  My original post is now pushed until tomorrow (you'll just have to wait & see, now ;)
I think I've quoted this a few times before, well, I call hubs "my lobster", from the famous Friends episode (if you feel so inclined to reminisce – here it is for you :).
I do have to admit I have already watched it 3 times this morning – it makes me smile, because hubs is truly my lobster ♥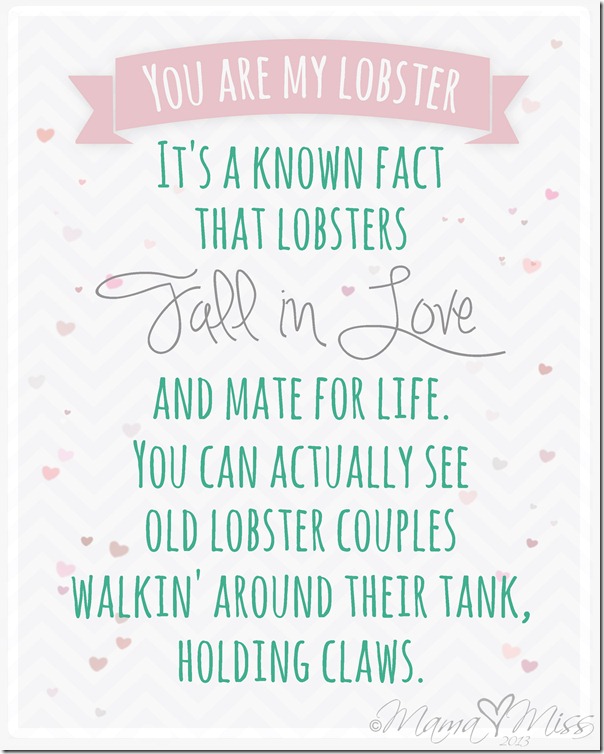 So, as I was watching the little clip over & over & over, I decided to  throw this little puppy together for him – I know I'm a cheesball ;)
And then I got to thinking, there might be a few of you who have lobsters too ;)
Lo & behold – a free printable just for you (& my hubs) of the famous Friends quote!
♥
And the deets:
It is sized 8×10.
It will print out on standard letter sized paper.
There is a little leeway around the edge for framing (I'm off to frame it now ;)
And click here to print without the watermark!
Happy Valentine's Day lovelies!
xx ♥ m
(Visited 2,086 times, 1 visits today)