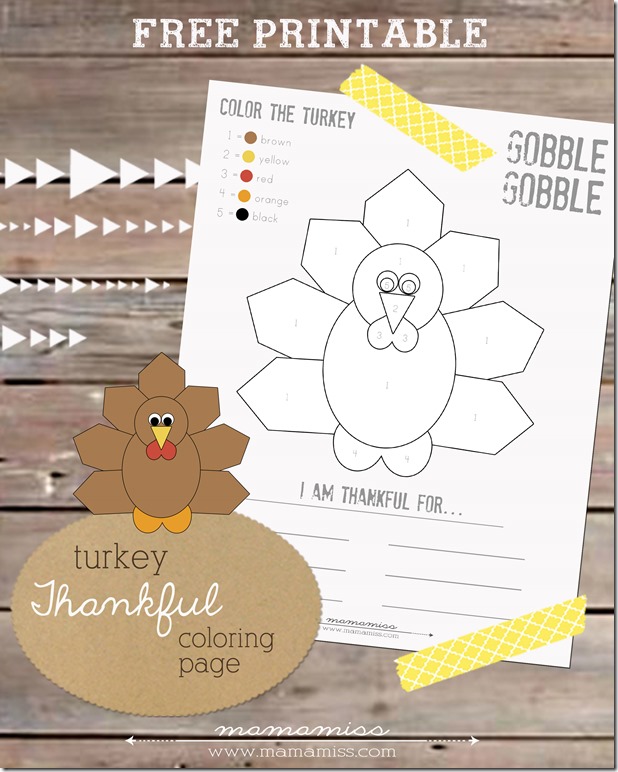 Here's a last minute, fun color-by-number, Turkey Thankful Coloring Page for the kiddos to do on Thanksgiving.  The goal is to keep their little hands busy, busy, busy!  With this free printable, plus these others as well, the little ones will be completely entertained (well, at least for maybe 10 minutes).  Plus I've added a couple of slots where they (or with parent help for the non-writers) can add what they are thankful for.  This is something you can keep and hold onto each year to put in their memory boxes too :)
More kiddo Thanksgiving activities/crafts:


And a mama Thanksgiving craft too: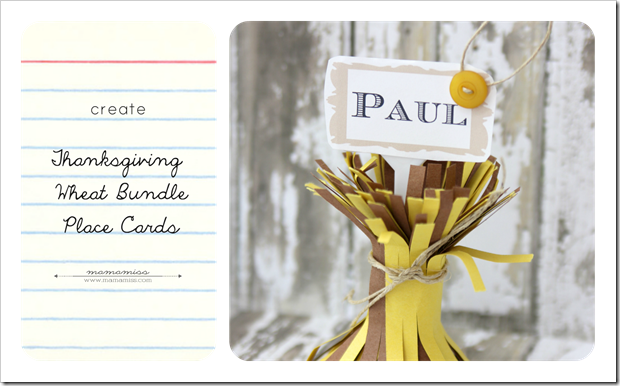 ♥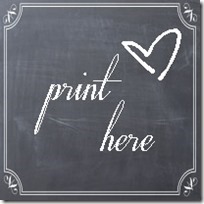 ♥
Like what you see?!
You can connect with me on:
 Pinterest|Facebook|Twitter|Google + too!
♥
© Mama Miss. All images & content are copyright protected.
Feel free to share one picture and linking directly to this post for download.
Please do not copy directions, ingredients, or pdf files for your own website.
Copying my post partially, or fully, is strictly prohibited.
All work by Mama Miss is licensed under Creative Commons Attribution-NonCommercial-NoDerivs 3.0 Unported License.
♥♥♥
(Visited 6,671 times, 2 visits today)