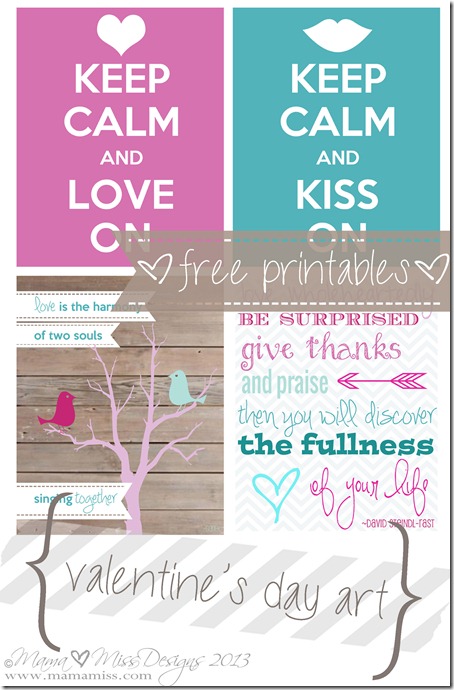 Why, hello there lovelies!
Are you setting up for Valentines Day yet?
Having a fancy pants "be mine" soirée?
Are pink and red invading your abode?
Well, no, not yet?  No worries – I got you covered :)
♥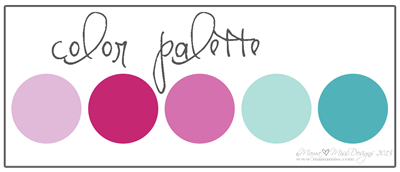 ♥
I've had numerous requests for some Valentines Day prints for this year.
So, well, enter me "the overachiever" – I made you four!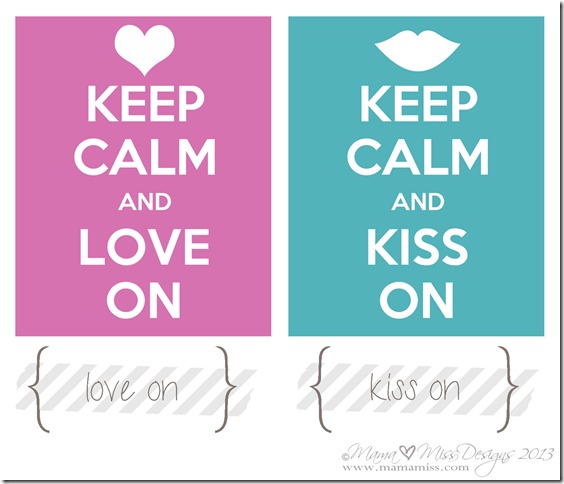 ♥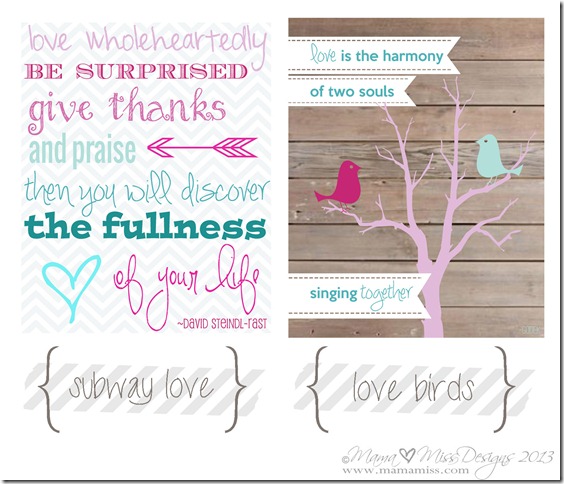 the prints will print out on standard 8 1/2×11 sheets.
they are each sized at 8×10 so it will print a slim little border around them
just click on the words of the print(s) you wish to print & slap em' in a frame :)
♥ Are you enjoying my free printables?
Please leave me a comment – I would love to hear your thoughts (I always write back :)
xx ♥ m
---
Terms and Conditions
The above post allows a free printable PDF download; you will need Adobe Reader to do so.
It is free to download at Adobe's website here.
Please read here before you download any of mama♥miss's PDF files…thanks, man!
---
♥
(Visited 7,358 times, 1 visits today)