On the weekends, when there is a little extra time to play with food, I like to make little creative meals for the kiddos.  Speaking of kiddo fun food – make sure you follow me on Instagram, because I post quick pics of the kiddo fun food there too!
For this bento I used these fun Bunny & Egg Silicone Cups, which I've actually had FOREVER, and completely forgot about them until I was rooting around in my kitchen tools.  Can you say kitchen tool HOARDER!  And the carrot containers!!!  Love them – I snagged several packages of these from the Dollar Store – these are going into our Easter Sensory bin (coming this week) too.

Hi!  My name is Melissa, and if it can be used in a craft, sensory bin, or bento box, you will find it in my house…I am a blogger hoarder.  Because, you just NEVER know when fifty paper towel rolls will come into use, c'mon you really never know, and you know what, I'm prepared for the next toilet paper roll, paper towel roll, egg carton, or baby food jar shortage.  haha, laugh now, but you better believe I know whose door you'll come knocking on when you are in desperate need of an empty baby food jar ;)
Anywho…back to the bento :)
Like the majority of my creative kiddo meals – this bento is super easy to make – and here's how…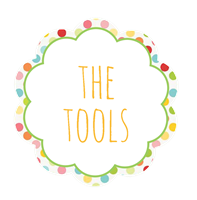 Easter Bunny & Egg Silicone Cups (you can find them here
)
Bento Box with Handles (you can find it here
) ( this is our current favorite bento box!!!)
translucent carrot containers (found them at the Dollar Store)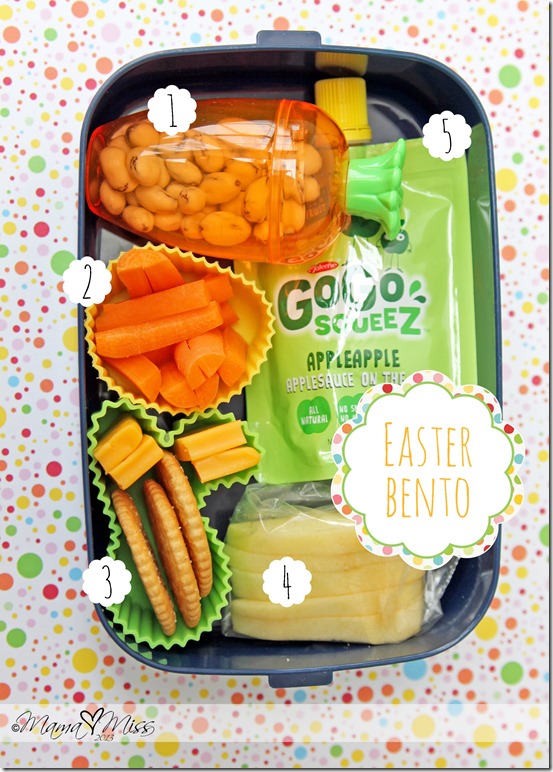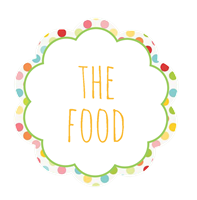 (1) yogurt covered raisins
(2) carrots
(3) cheese & crackers
(4) apple slices
(5) portable apple sauce
Well, there you have it – a quick, fun, simple, & HEALTHY – Easter Bento that the kiddos will love!
© Mama Miss.  All images & content are copyright protected.  If you want to republish this recipe or tutorial, please re-write it in your own words and link back to this post.  Copying my post partially, or fully, is strictly prohibited.
xx ♥ m
(Visited 726 times, 1 visits today)