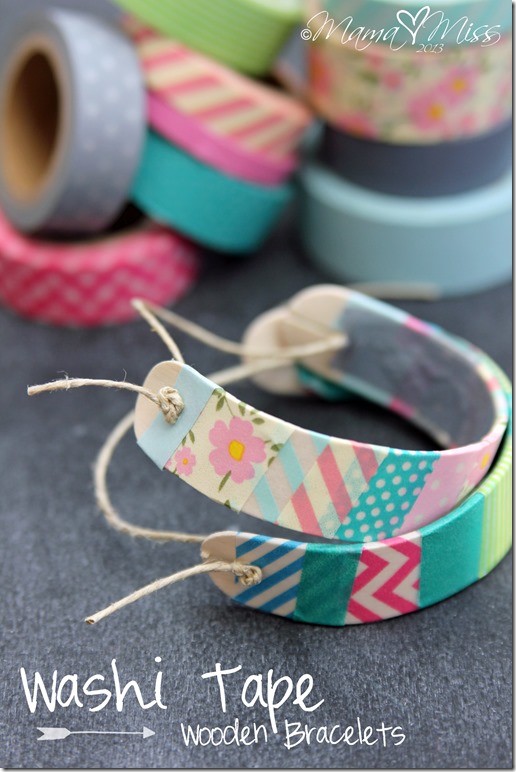 V and I made colorful matching mama & kiddo bracelets OUT OF POPSICLE STICKS!  What's that you say – popsicle sticks?!  Oh yeah!  I saw these beautiful colorful bracelets created with markers here.  And I thought…hmmm washi tape!  Granted these take a couple of days to make, but once the sticks are formed all that's left is decorating them – oh and wearing them of course :)  A simple and easy craft for some mama-kiddo bonding time!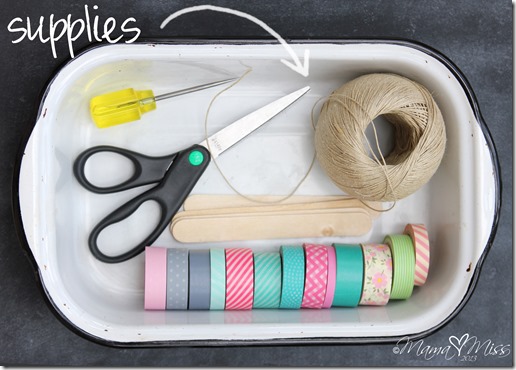 Start off by soaking the popsicle sticks in water, immersed fully, for at least TWO DAYS, until they are pliable enough to mold.  I added a ceramic plate on top to keep them down, because they will float to the top.
After a couple of days soaking, pull them out of the water and begin carefully molding them into a bracelet shape.  You may want to do this process fast, but don't.  Bend them slowly, because they will break – I broke THREE!
Place the molded sticks in your mug (one that is the right width to fit your wrist).
Next, is more waiting.  One day is sufficient drying time if the mug is placed in the sun, otherwise it must dry for two days to mold fully.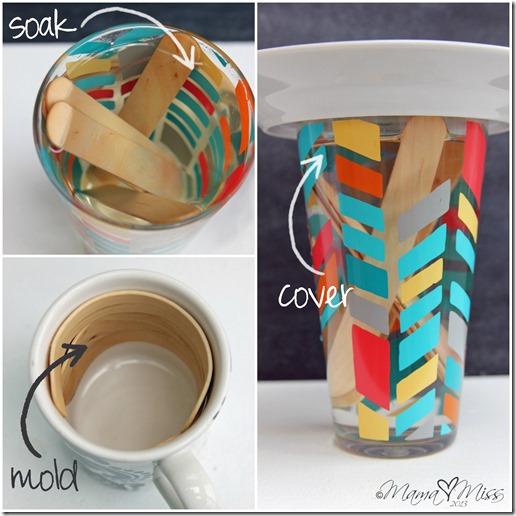 Now, the FUN part – decorating your bracelets!
Wrap the washi tape around the bracelet using approximately two inch strips to go all the way around, leaving room at the end.
What helped V a lot was ripping off several strips of washi tape at a time, and placing them on the table for her to add to her bracelet in the order she wanted.
While V worked on her two bracelets, I made two bracelets of my own :)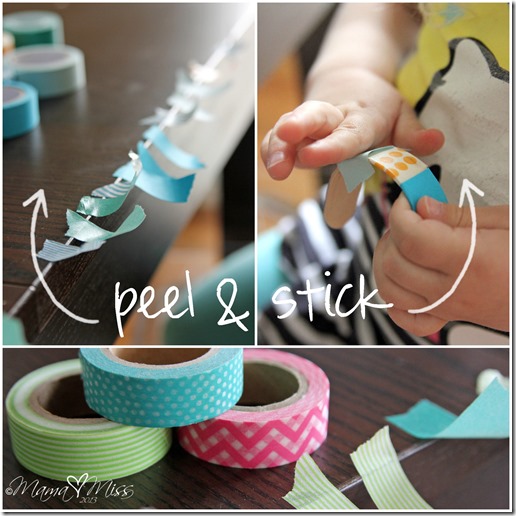 Once finished wrapping, cut off one long strip covering up and enclosing the loose closures on the inner band, making a seamless inside.
Using your awl, pierce holes into both ends, it's okay that it cracks, this makes it easier to pull the cord through.
Pull the cord through the slot and make a knot on the outside securing the cord.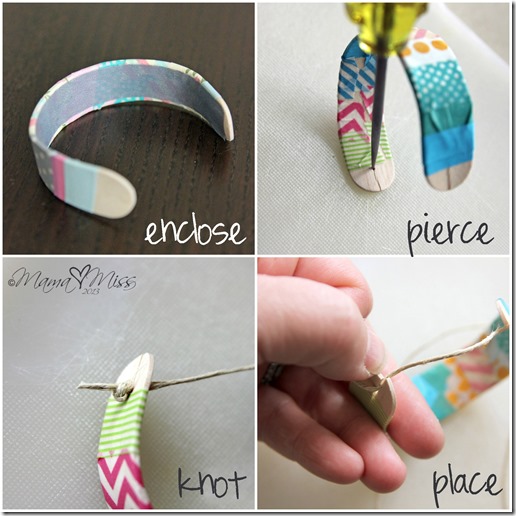 And there you have it, some pretty little DIY mama & kiddo bracelets!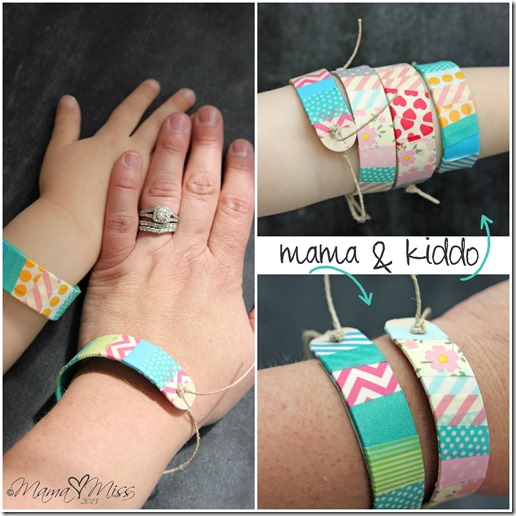 ♥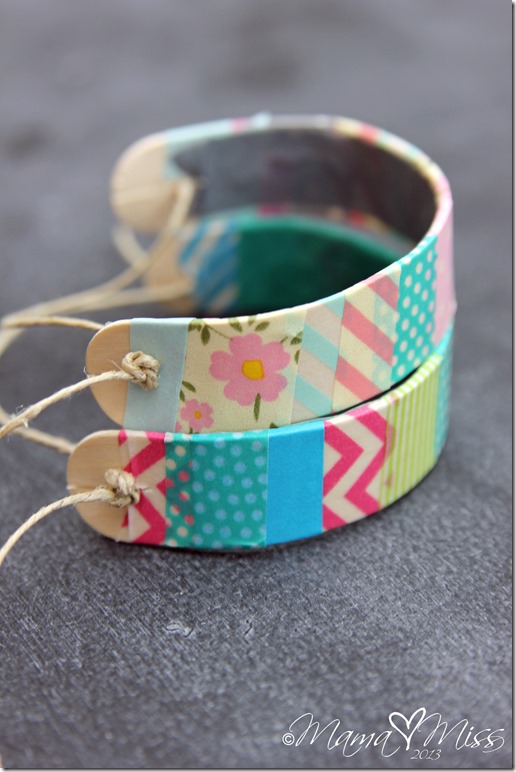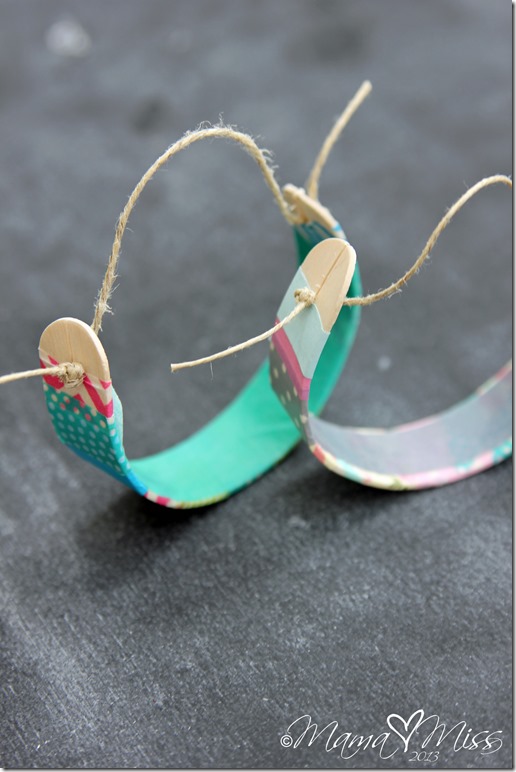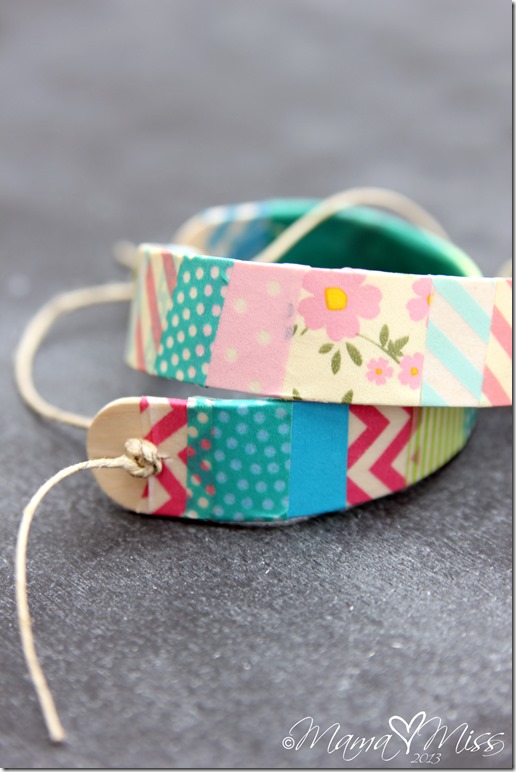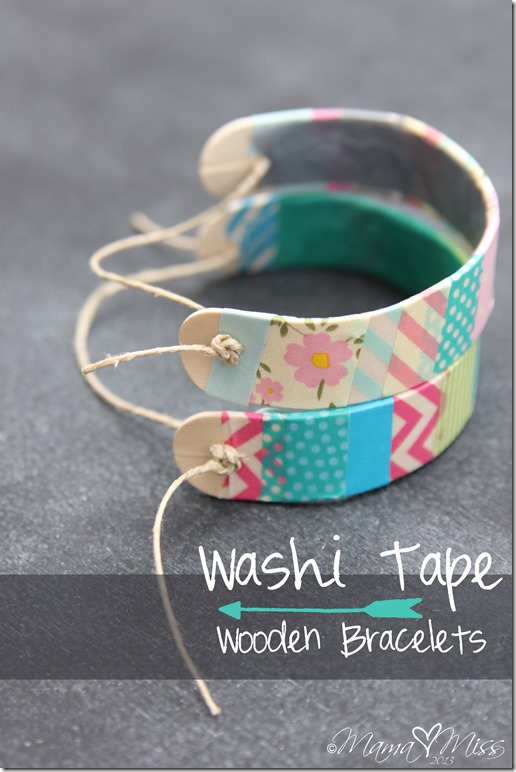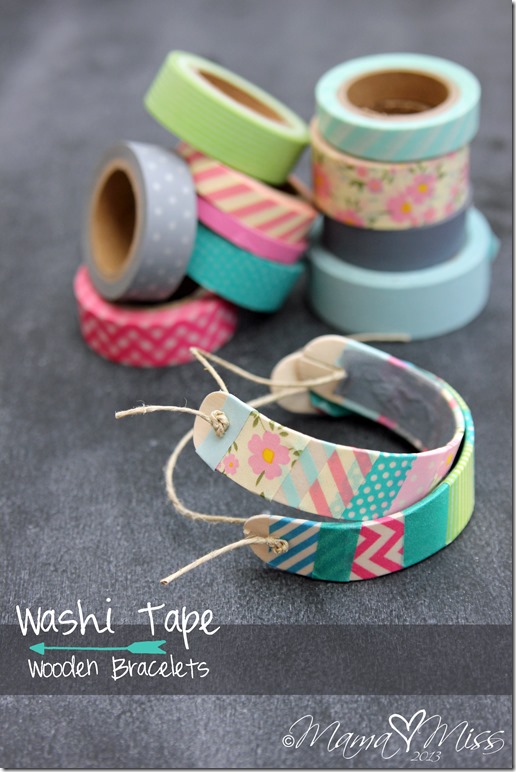 Like what you see?!
You can connect with me on Pinterest|Facebook|Twitter|Google + too!
♥
© Mama Miss. All images & content are copyright protected.
Feel free to share one picture and linking directly to this post for download.
Please do not copy directions, ingredients, or pdf files for your own website.
Copying my post partially, or fully, is strictly prohibited.
♥♥♥
Looking for more things to make with Washi Tape?!
Well, I got ya covered with a few!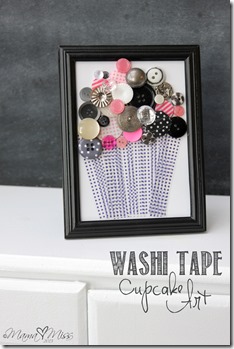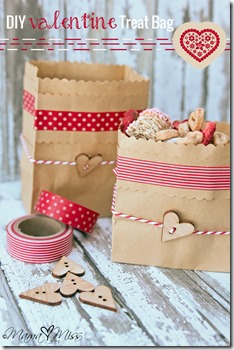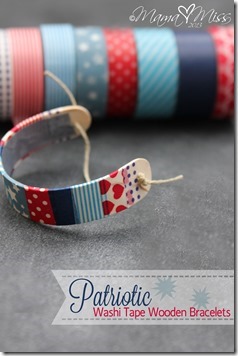 And I OF COURSE have a Pinboard on Pinterest dedicated to my Washi Tape love!
Titled very appropriately: "washi tape LOVE"!
Follow me there & find some cool Washi Tape Crafts I've picked!
♥
Please note that affiliate links are also provided throughout the post for your convenience – to allow direct access to the products used.
(Visited 156,856 times, 8 visits today)