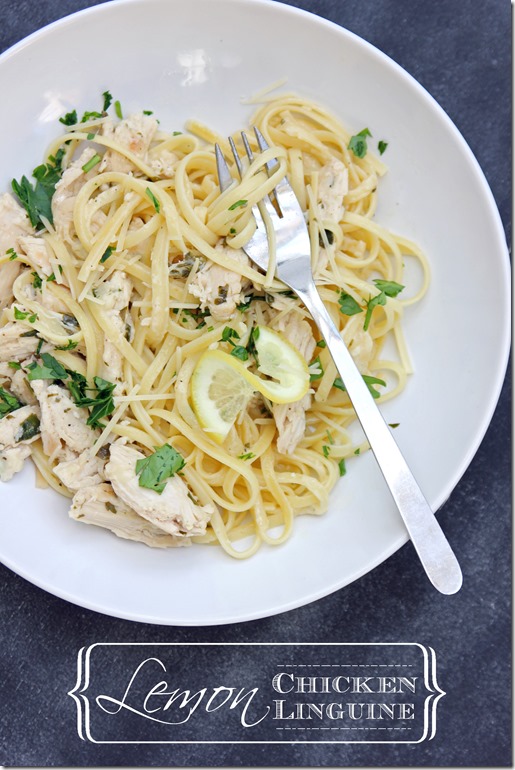 We are not really a pasta kinda house.  I occasionally eat it, but hubs is not a fan.  I do, from time to time though, add a little bit of orzo…but when I think pasta…orzo is not what I envision.  I see spaghetti, fettuccini, linguine…real pasta.  So my point being, I really don't think we've ever had spaghetti as a family, or fettuccini, or linguine…i.e. we're not a pasta house :)
Well, a couple of weeks ago that changed!  I made this Lemon Chicken Linguine and it was AMAZING!  Hubs, I believe, is a pasta convert.  We may just have a future as a pasta kinda house ;)
A light pasta dish that combines the flavors of parmesan and lemon to create a delectable meal.
Ingredients
pasta
2 chicken breasts
1 teaspoon olive oil
salt & pepper to taste
8 oz linguine
4 tablespoons unsalted butter
1/4 finely chopped parsley
5 lemons, freshly squeezed
1/2 cup grated parmesan cheese
garnish
1/8 finely chopped parsley
thin lemon slices
1/8 cup grated parmesan cheese
Instructions
Season chicken with salt and pepper. In a large skillet over medium-high, heat the olive oil. Add chicken to the heated skillet and lower temperature to medium, cover pan and grill chicken until the internal temperature reaches 165° F. Shred chicken and cover with foil to keep warm, then set aside.
Prepare linguine according to package directions, adding salt to water. Reserve and set aside one cup of linguine water and drain.
While linguine is cooking, heat butter in large skillet over medium heat until melted. Add shredded chicken and stir 1-2 minutes until heated through.
Add parsley and lemon juice to skillet; Stir to combine.
Add cooked linguine and grated cheese to skillet; Toss mixture. Add a small amount of linguine water to create a light sauce.
Garnish with parsley, grated cheese, and lemon slices.
Notes
https://www.mamamiss.com/blog/2013/05/29/eats-lemon-chicken-linguine/
All rights reserved Copyright 2012-2019 Mama Miss Blog and Designs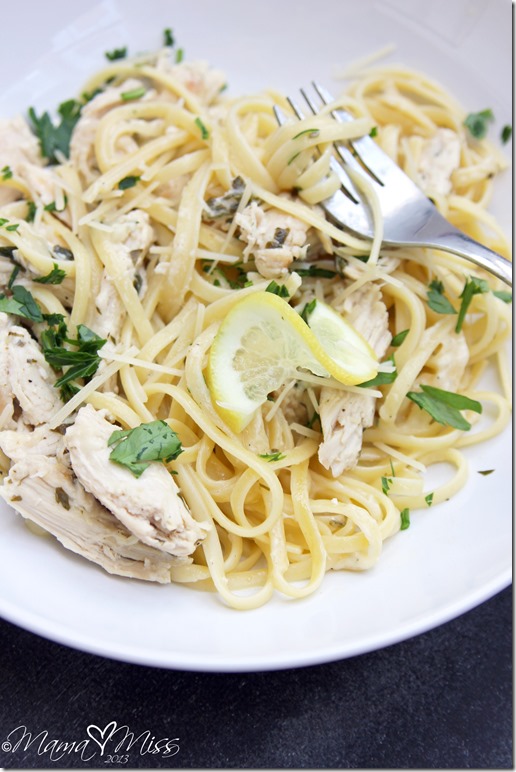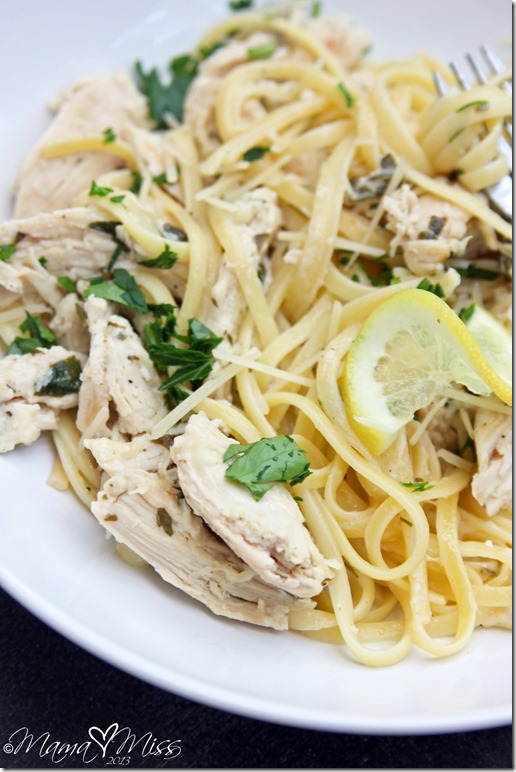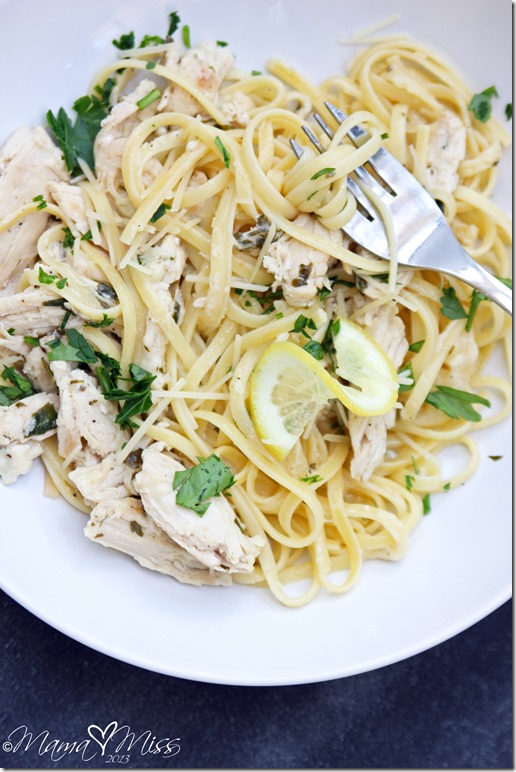 ♥

© Mama Miss. All images & content are copyright protected.
Feel free to share one picture and linking directly to this post for download.
Please do not copy directions, ingredients, or pdf files for your own website.
Copying my post partially, or fully, is strictly prohibited.
♥
(Visited 10,457 times, 1 visits today)