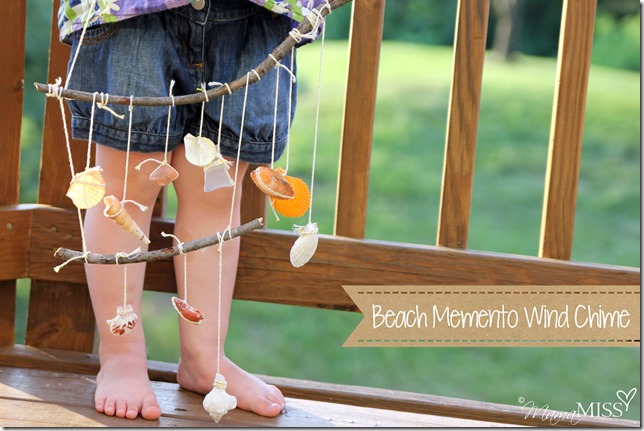 It's full-blown summer!!  Can you feel it?!  haha – yep I'm sure you can – whew it's hot out there!
What's the one thing that comes to mind when you think of summer?  That's right – the beach!!!
So, with everyone headed to the beach – don't forget to grab some souvenirs in the form of shells – because "ahoy-matey" there is a kiddo craft in your future!   Check out this super cute wind chime V & I made with our beach mementos!  Read more about how to make it on my "DIY Crafts" page over at Kiwi Crate here.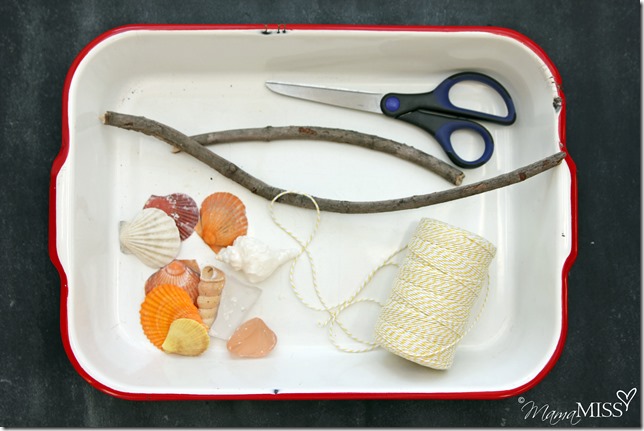 ♥♥♥♥♥
I spend much of my free time working as an Activity Designer at Kiwi Crate's "DIY Ideas".

If you are new to Mama Miss or haven't checked out Kiwi Crate's DIY Ideas complete awesomeness – you are missing out – run, go now!!! ;)

Here are some of the projects I've done for them so far, here, here, here, and here, with LOTS more to come :))

I love working with them, and am so proud to be part of their fun!
♥♥♥♥♥

♥
Like what you see?!
You can connect with me on Pinterest|Facebook|Twitter|Google + too!
♥
© Mama Miss. All images & content are copyright protected.
Feel free to share one picture and linking directly to this post for download.
Please do not copy directions, ingredients, or pdf files for your own website.
Copying my post partially, or fully, is strictly prohibited.
All work by Mama Miss is licensed under Creative Commons Attribution-NonCommercial-NoDerivs 3.0 Unported License.
♥♥♥
(Visited 7,317 times, 1 visits today)