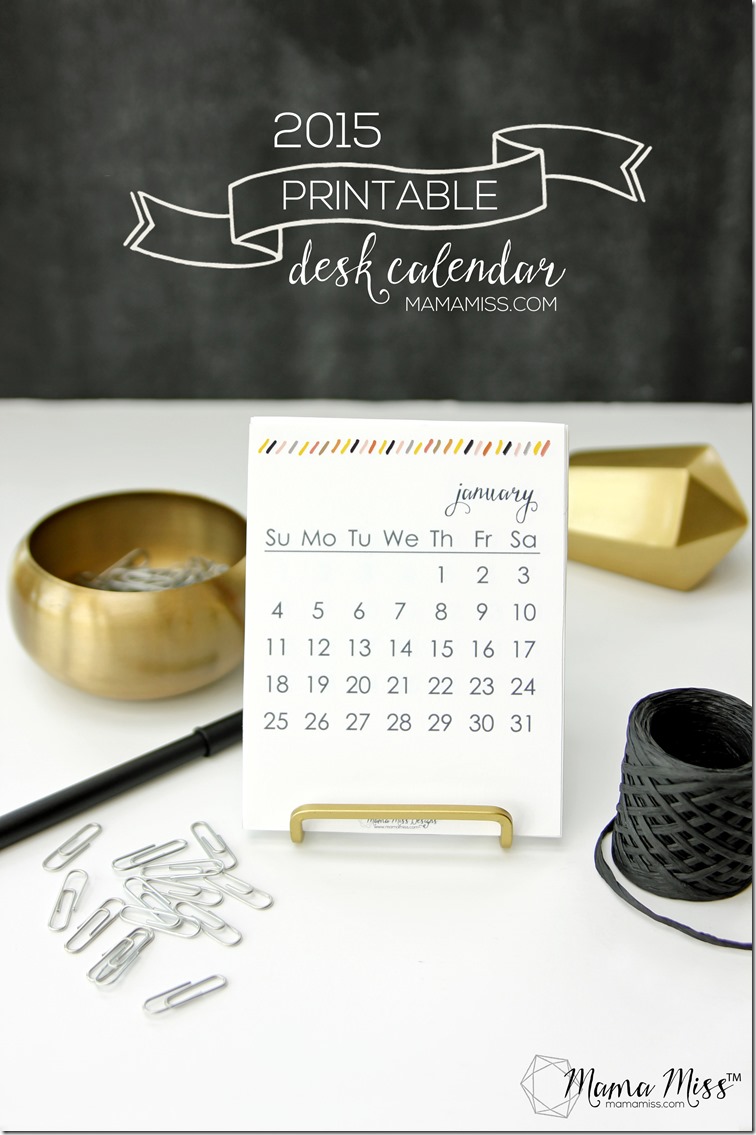 Well, Happy New Year, friends!!
How's about a pretty little calendar to adorn your desk with?!  Well, I've got one for you today!  Your very own Printable Desk Calendar :)  This printable desk calendar is a "subscriber only" exclusive – but there are other ways to access it too – just see below!!
The most glorious moments in your life are not the so-called days of success, but rather those days when out of dejection and despair you feel rise in you a challenge to life, and the promise of future accomplishments.  – Gustave Flaubert
What you'll need to create it…
Create it…
Download printable desk calendar** (see below)
Print on cardstock
Cut out calendar month sheets  with scissors or paper cutter
Place in stand/easel
**So, I'm trying something new, friends, because I want to reward YOU for being a loyal Mama Miss subscriber.  If you are a current subscriber to Mama Miss – no problem – you'll receive the direct download link for this calendar in my new weekly newsletter.  If you are not a current subscriber – just like or share this post using one of the buttons below to unlock the free printable (it's hidden underneath)!
Or alternatively – if you'd like to become a Mama Miss subscriber (which will allow you exclusive access to future "subscriber only" content & the new Mama Miss weekly newsletter), subscribe now by entering your email address below.  Once you confirm your subscription you'll be redirected to my "Welcome Page" where you will have access to the all the "subscriber only" free printables!
I'm a people pleaser by nature, so there is a way for everyone to get this "subscriber only" exclusive content, no worries if you are not involved social media :)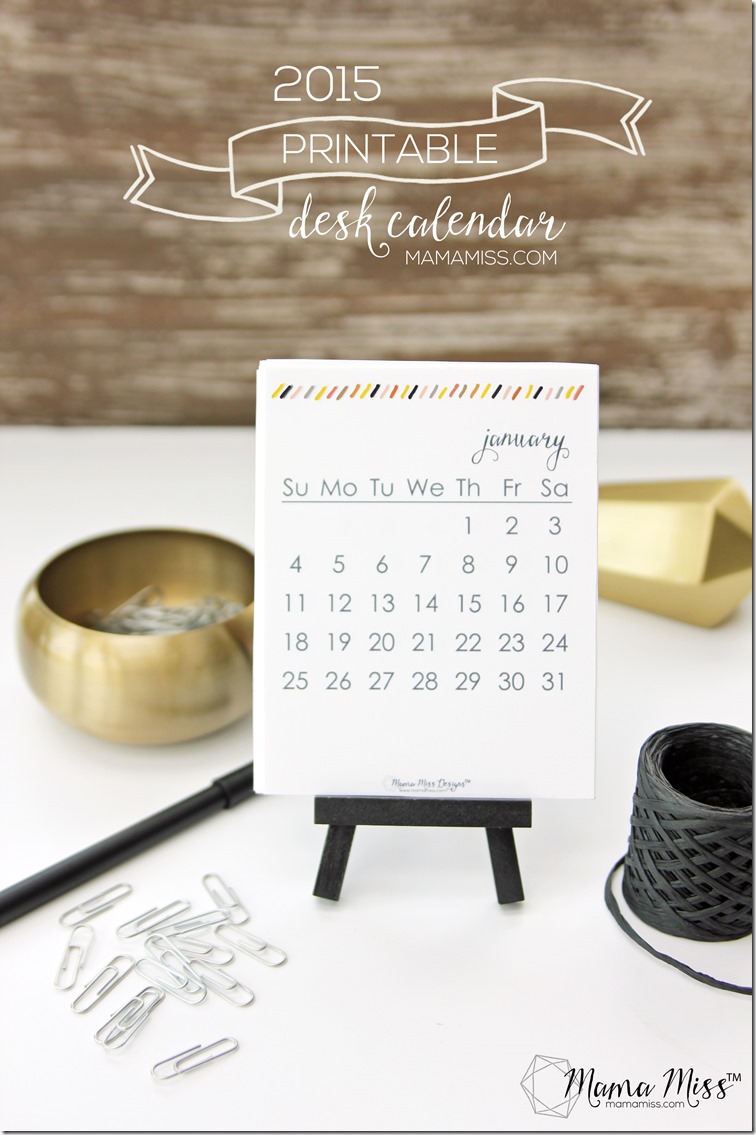 ♥
Like what you see?!
You can connect with me on:
Pinterest || Facebook || Twitter || Google +
And don't miss any updates…
♥
© Mama Miss. All images & content are copyright protected.
Feel free to share ONE picture and linking directly to this post for download.
Please do not copy directions, ingredients, or pdf files for your own website or Facebook page, visuals or words.
Copying my post partially, or fully, is strictly prohibited.
All work by Mama Miss is licensed under Creative Commons Attribution-NonCommercial-NoDerivs 3.0 Unported License.
♥♥♥
(Visited 5,507 times, 1 visits today)