These cookies are indeed the Forgotten Cookies – I completely forgot to post about them.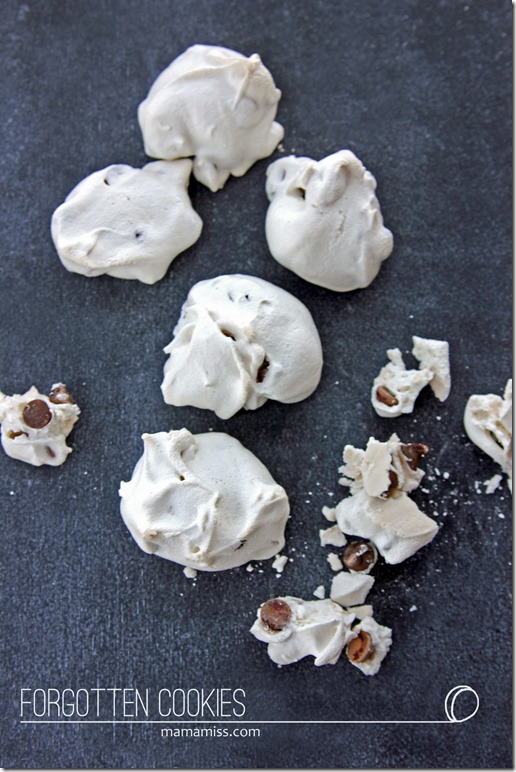 I made these Forgotten Cookies last Christmas – if you remember my cookie madness from Instagram – these were one of six I made, which to be honest, I have yet to post about any of them – I'm that behind.  Someone light some cookie fire under me!!!  Well, except my lofthouse cookies – you can find them here from way back when,  I made them the exact same way but didn't tint the icing this time :)
So, Forgotten Cookies.  Why forgotten?!  Well, to be honest, I have absolutely no idea, but I think, I think it pertains to the final step of the recipe ;)  They are a family recipe passed down in a family cookbook my dad put together for all of us to have.  All the family recipes in one place – he created a "food" one & a "sweets" one – these are from the sweets book.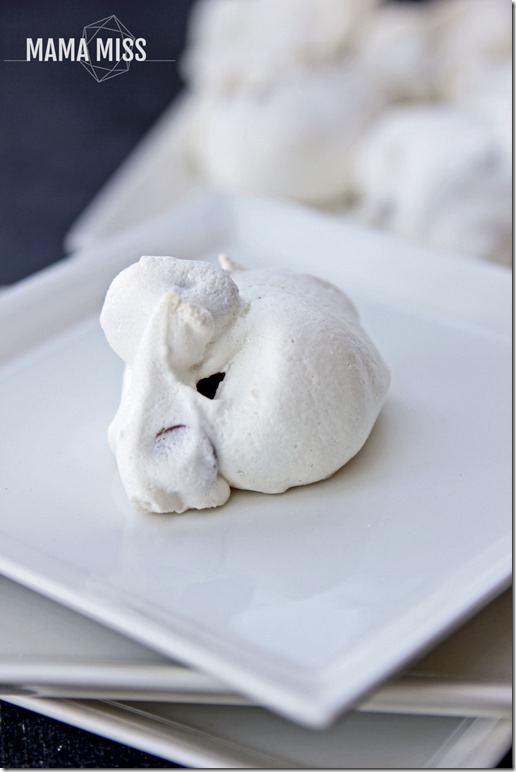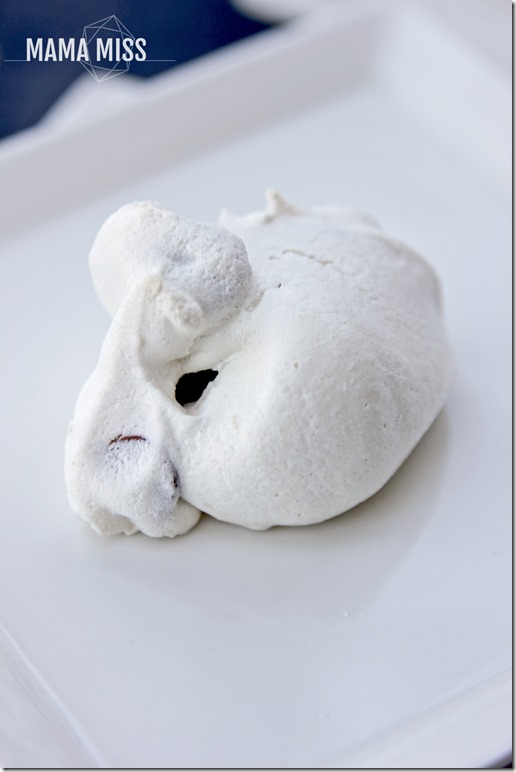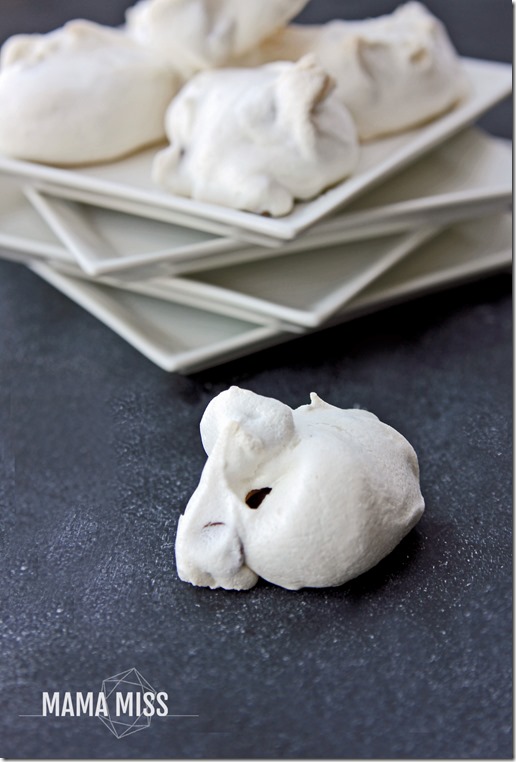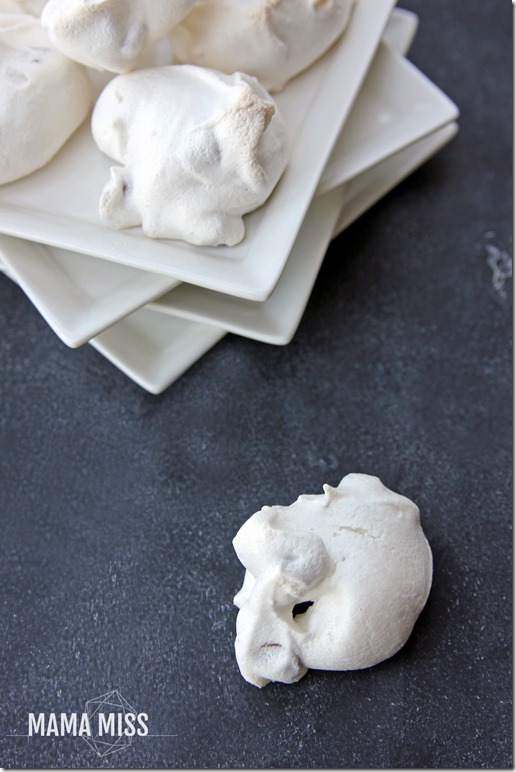 To describe them, I would call them a vanilla meringue with chocolate chips.  Now, I have never made meringues before so I am not sure if they qualify as a meringue in the methods to make them, but to me, that is what they taste like and look like (with chocolate chips!).
I don't really remember having them as a kid, but once I bit down into one, the memories came rushing back.  Their delightfulness was brought right back to the forefront!!  I think they'll become a tradition around here :)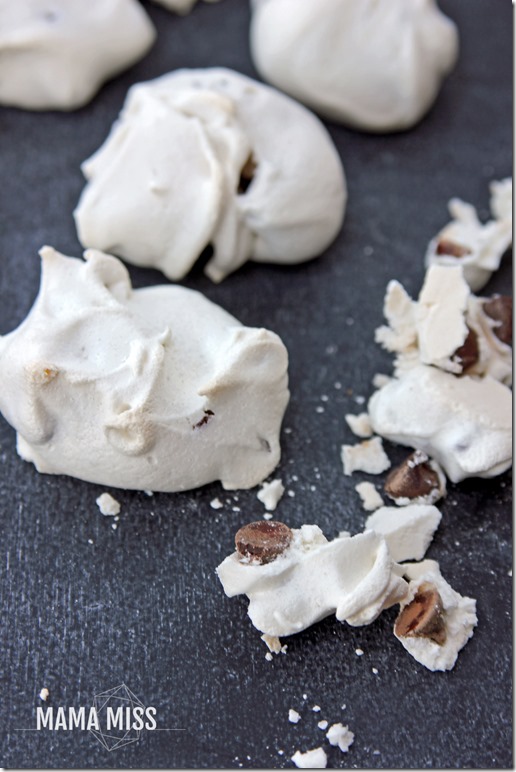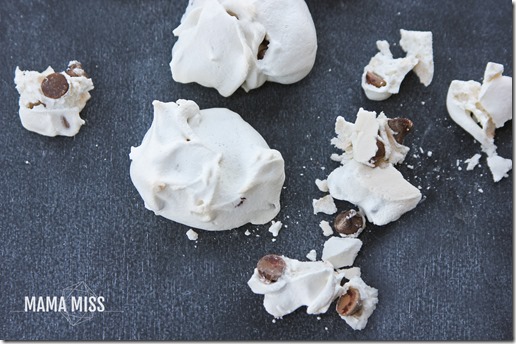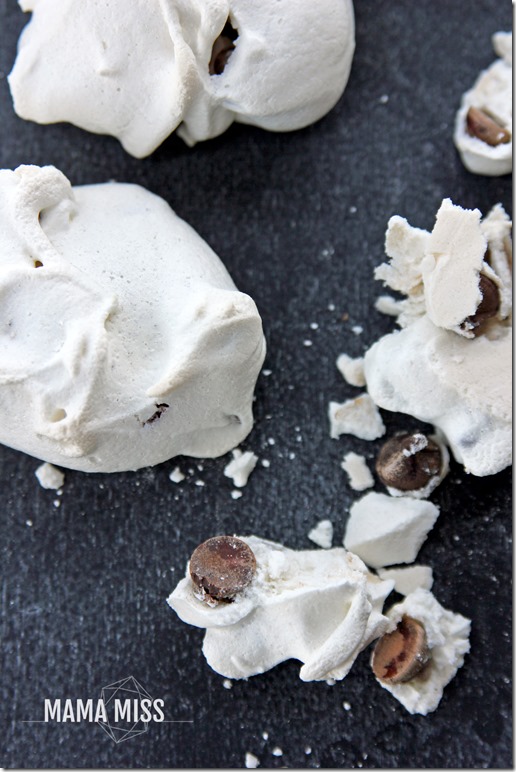 A meringue-style cookie with a little bit of chocolate baked inside - Forgotten Cookies are the perfect sweet treat.
Ingredients
2 egg whites
1 pinch cream of tartar
3/4 cup sugar
1 teaspoon pure vanilla extract
1 cup chocolate chips
Instructions
Preheat oven to 375° F.
Prepare a cookie sheet by lining it with parchment paper.
In a large mixing bowl, beat egg whites and cream of tartar until very stiff.
Gradually add sugar and vanilla, mixing between pours.
Fold in chocolate chips.
Drop mixture by small spoonfuls onto parchment lined cookie sheet.
Place cookie sheet in preheated oven and turn off oven immediately.
Let sit in heated oven until cookies are completely baked.
DO NOT remove cookies from oven until they are completely baked - it is best to prepare them the night before & let them sit in the oven overnight to "bake".
Open oven in the morning to a delightful surprise - your forgotten cookies - baked, cooled, and ready to eat!
https://www.mamamiss.com/blog/2014/04/18/forgotten-cookies/
All rights reserved Copyright 2012-2019 Mama Miss Blog and Designs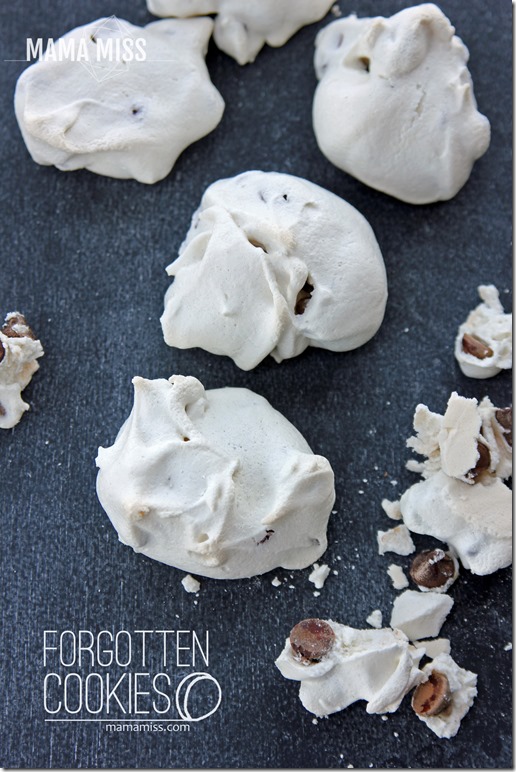 ♥
Like what you see?!
You can connect with me on:
Pinterest || Facebook || Twitter || Google +
♥
© Mama Miss. All images & content are copyright protected.
Feel free to share ONE picture and linking directly to this post for download.
Please do not copy directions, ingredients, or pdf files for your own website or Facebook page, visuals or words.
Copying my post partially, or fully, is strictly prohibited.
All work by Mama Miss is licensed under Creative Commons Attribution-NonCommercial-NoDerivs 3.0 Unported License.
♥♥♥
(Visited 8,403 times, 1 visits today)