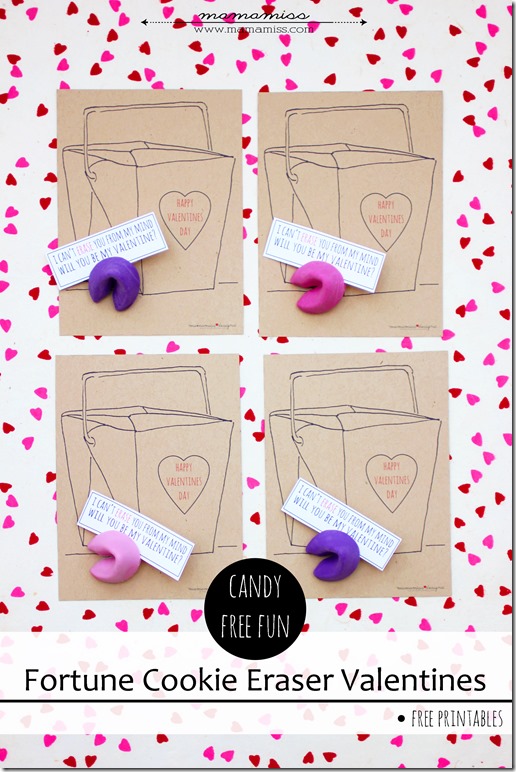 I grabbed a handful of these fortune cookie erasers at Target, in the dollar spot, a couple of weeks ago (I love all these fun little erasers lately BTW) – & the ideas started turning.
After many failed prototypes (you always feel like it's going to come together a lot easier in your head, but it's never that way is it?!), it's come down to this fun, candy-free, Fortune Cookie Eraser Valentine!  Since we homeschool, obviously the kiddos won't be bringing these to school – but we will be having friends over some fun Valentine activities & treats…and so I thought…why not send their little friends home with something special too?!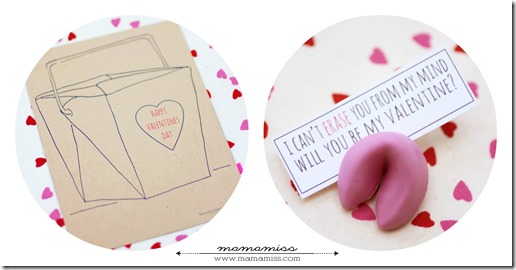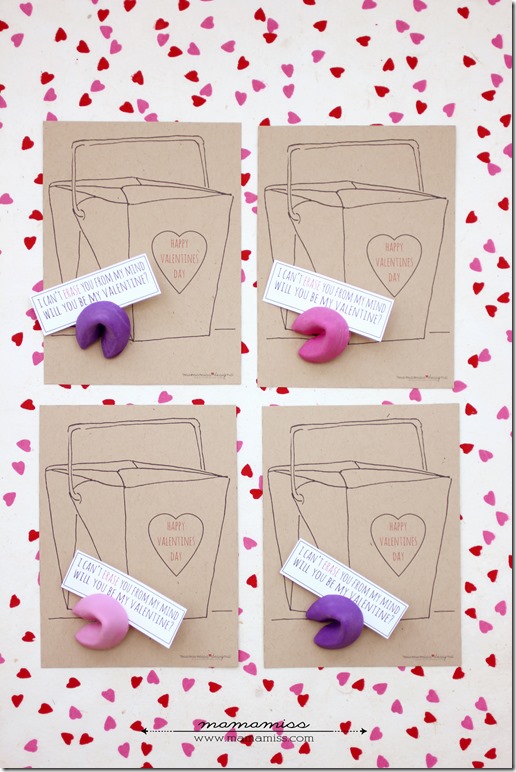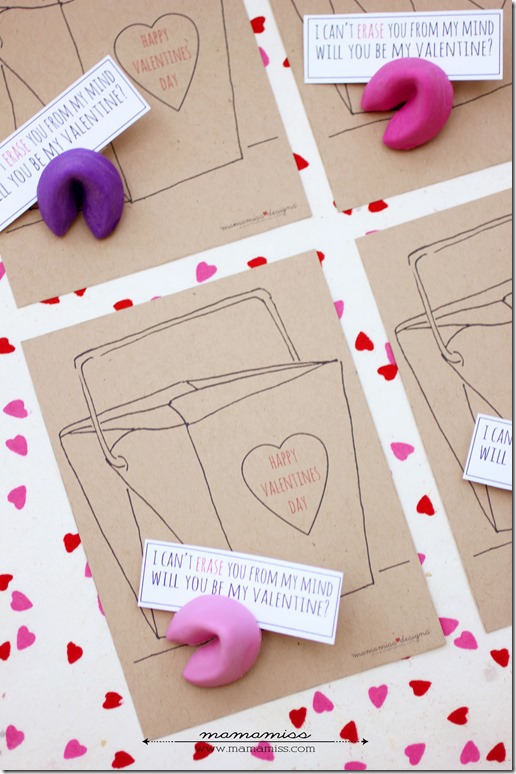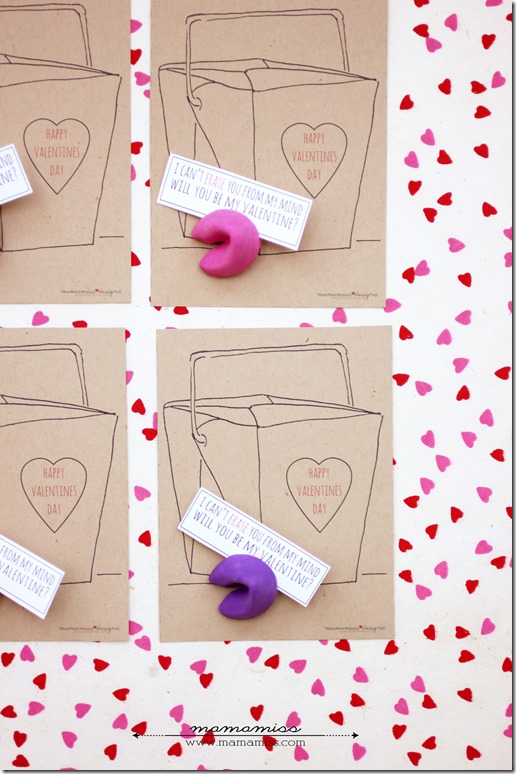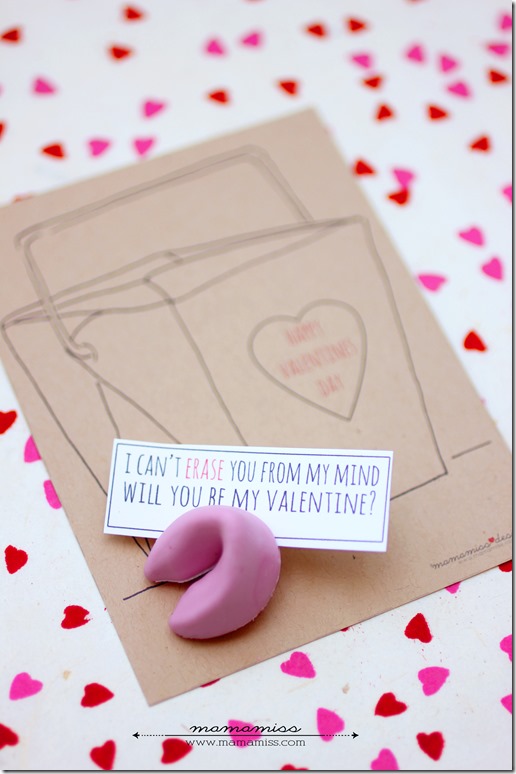 Supplies/Materials
(makes 16)
To Make
Print out the fortune tags on white cardstock and the take out boxes on kraft paper cardstock (print them here).
Cut out both the tags and cards.
Fold a small sliver of super sticky tape into the eraser opening and place the tag into the opening.
Place in clear bag, fold over and seal the bag with washi tape.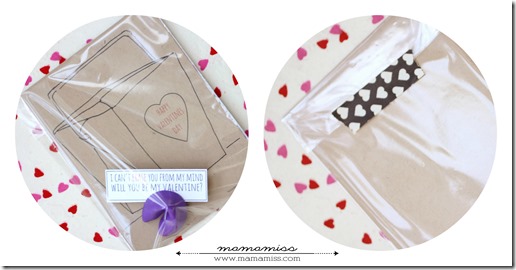 Other ideas
Now, if you can't find fortune cookie erasers to make these Fortune Cookie Eraser Valentines, no worries – you can still utilize these free printables I created in a bunch of other ways…
Using a fortune cookie candy mold – you can create homemade crayons.
Using a paper kit – you can create unique paper fortune cookie notes.
oooooor…(I'm drooling over this BTW)…you can make your own real edible fortune cookies with a Fortune Cookie Maker (it got great reviews too!)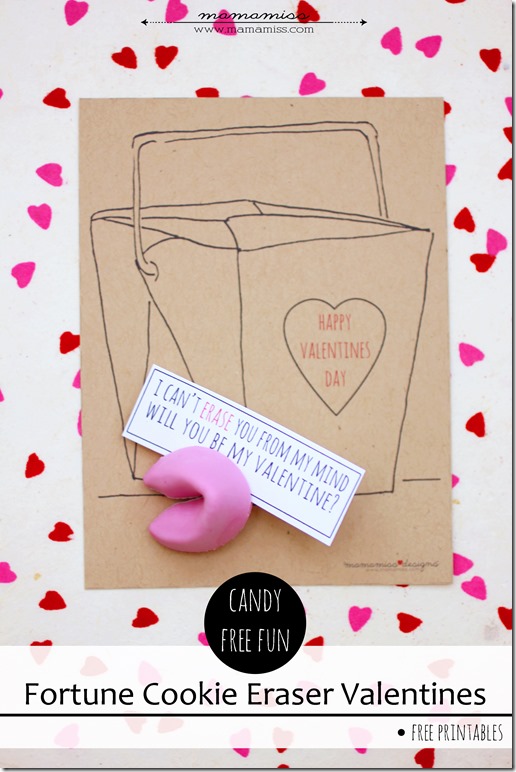 ♥
Like what you see?!
You can connect with me on:
Pinterest|Facebook|Twitter|Google + too!
♥
© Mama Miss. All images & content are copyright protected.
Feel free to share one picture and linking directly to this post for download.
Please do not copy directions, ingredients, or pdf files for your own website or Facebook page.
Copying my post partially, or fully, is strictly prohibited.
All work by Mama Miss is licensed under Creative Commons Attribution-NonCommercial-NoDerivs 3.0 Unported License.
♥♥♥
(Visited 3,012 times, 1 visits today)