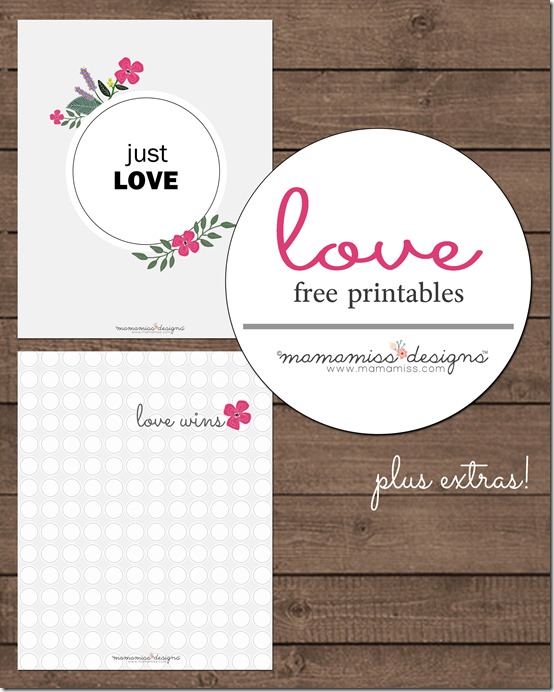 You guys!  I've been so unbelievably blown away by all the love, and kind words, and praise about my planners!!  You all are seriously the peanut butter to my jelly…the cheese to my macaroni…the butter to my bread!  You really know how to make a gal feel really loved.  I wouldn't be here without any of you lovelies :)  I'm truly grateful & feeling all the love.
I'm feeling the love and want to spread the love to you, in my own Mama Miss way –
with some free printable designs – a "Just Love print" and "Love Wins print" :)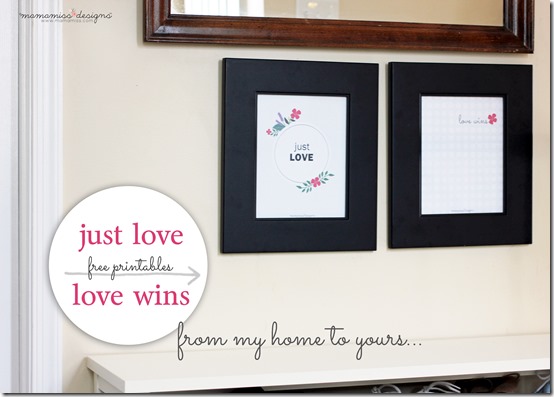 It's that time again!  Time to change out those frames.  Love is in the air – let's bring in some of that love into your home or office space!
oh & ps..I decided to get even more crafty on ya & whip up some iPhone wallpaper too – ooooowee now my printables are on the go – I hope ya like them too :)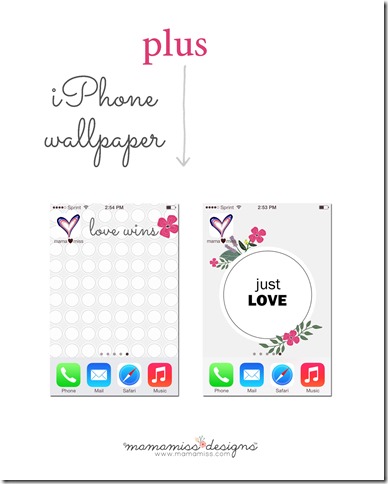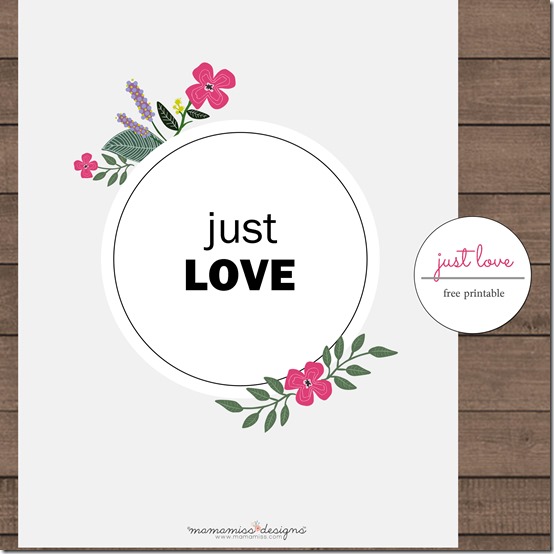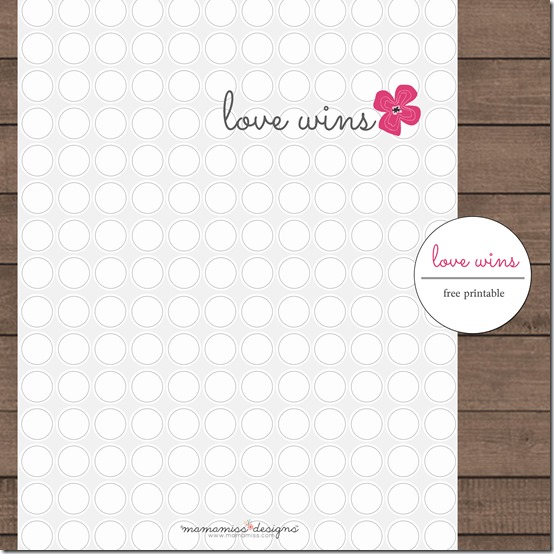 The prints will print out on standard 8 1/2×11 sheets.
They are each sized at 8×10 so it will print a slim little border around them.
Just click on the pink words "8×10 prints", print them, & put them in a frame :)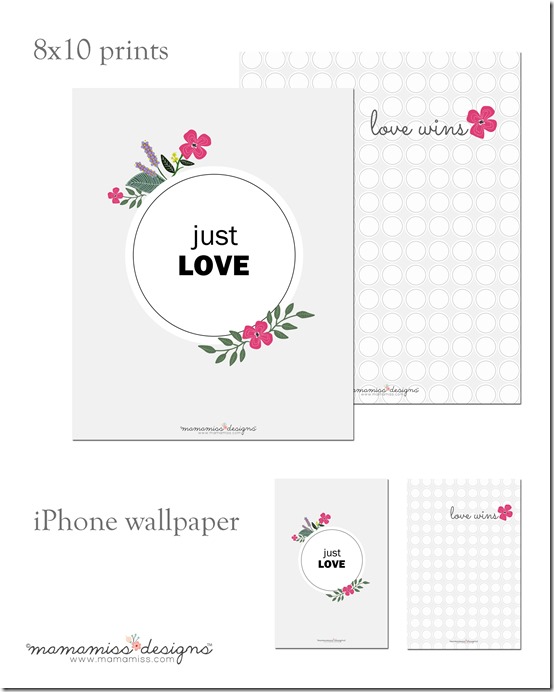 For the iPhone wallpaper, click either of the two images below to view larger.
(For best results, save the image to your camera roll and then set as your wallpaper (home screen/lock screen), rather than taking a screen shot).
I'm still not sure about the wording & how it generally sits in the space on my phone with my icons & stuff…but…it makes me smile when I see it and gives me a nice reminder of all the love everyday, everywhere :)
♥

♥ Are you enjoying my free printables?
♥ Should I continue with the iPhone wallpapers too?
♥ What kind of printables would you like to see?
Please leave me a comment – I would love to hear your thoughts.  I read & respond to each & every comment – it might take me forever, but I always write back :)

♥
Like what you see?!
You can connect with me on:
Pinterest|Facebook|Twitter|Google + too!
♥
© Mama Miss. All images & content are copyright protected.
Feel free to share one picture and linking directly to this post for download.
Please do not copy directions, ingredients, or pdf files for your own website or Facebook page.
Copying my post partially, or fully, is strictly prohibited.
All work by Mama Miss is licensed under Creative Commons Attribution-NonCommercial-NoDerivs 3.0 Unported License.
♥♥♥
(Visited 1,900 times, 1 visits today)