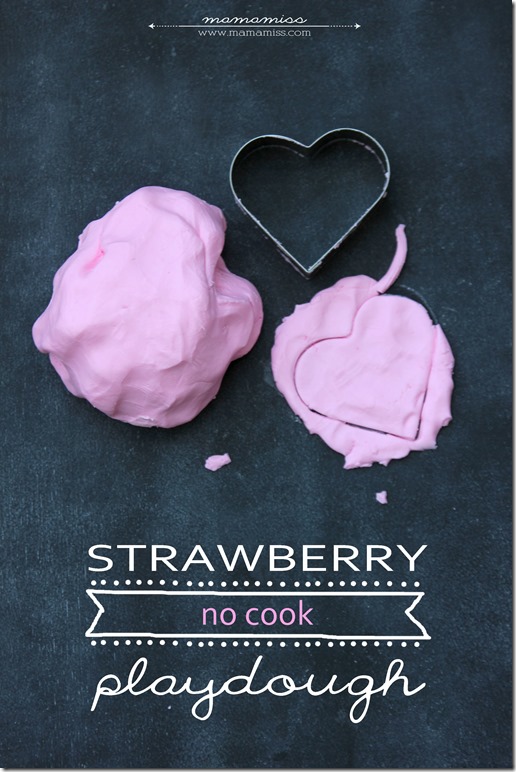 I first came across this no-cook playdough concoction on Play Create Explore as ice cream dough, back in January of last year.  I have since seen it everywhere including the recent virality of this play dough recipe on Kids Activities Blog.  I thought, what better time to pull out the ingredients I purchased so long ago.  When I first saw Play Create Explore's post last year I found this fun kids hair conditioner
that was scented in a strawberry scent that I thought would be super fun for this.  And it was – introducing our Strawberry No Cook Playdough!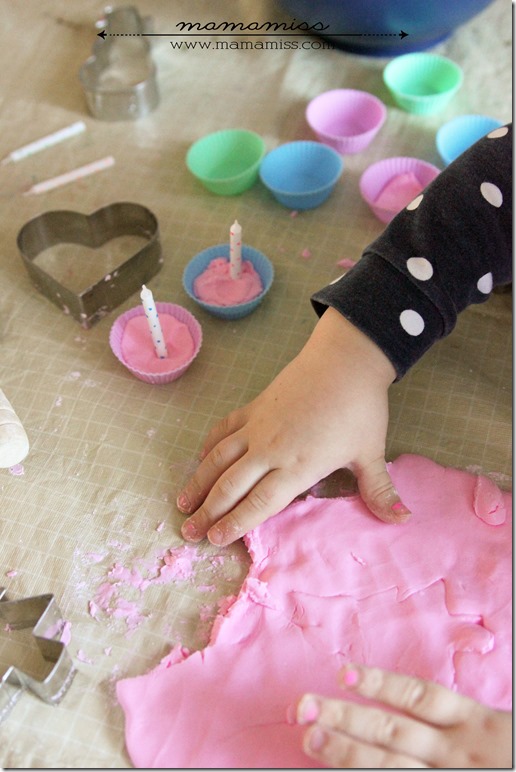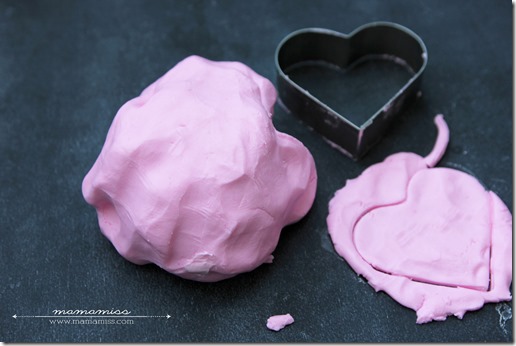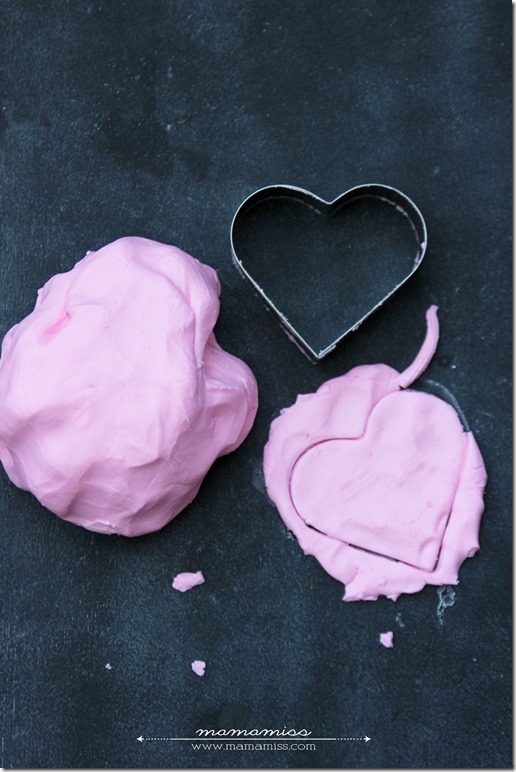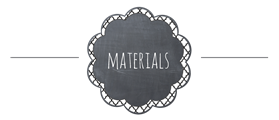 2 cups corn starch
1 cup strawberry scented hair conditioner
2-3 drops of red food coloring
optional:
mini silicone baking cups
candles
metal cookie cutters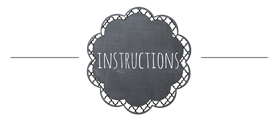 Blend all ingredients together in a bowl – combine until soft.
That's it – easy peasy!  I also set out mini baking cups, some candles, and cookie cutters for V&T (it happened to be their Uncle's birthday that day so we posted a pic to his Facebook page of our cupcake playdough yumminess they created for him :)
And, when they are done playing, just store it in a sealed Ziploc for later play :)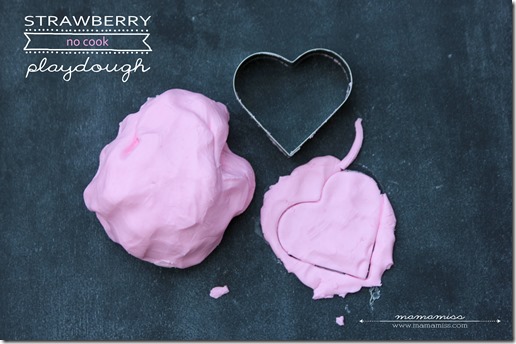 ♥
Like what you see?!
You can connect with me on:
Pinterest|Facebook|Twitter|Google + too!
♥
© Mama Miss. All images & content are copyright protected.
Feel free to share one picture and linking directly to this post for download.
Please do not copy directions, ingredients, or pdf files for your own website or Facebook page.
Copying my post partially, or fully, is strictly prohibited.
All work by Mama Miss is licensed under Creative Commons Attribution-NonCommercial-NoDerivs 3.0 Unported License.
♥♥♥
(Visited 15,059 times, 3 visits today)