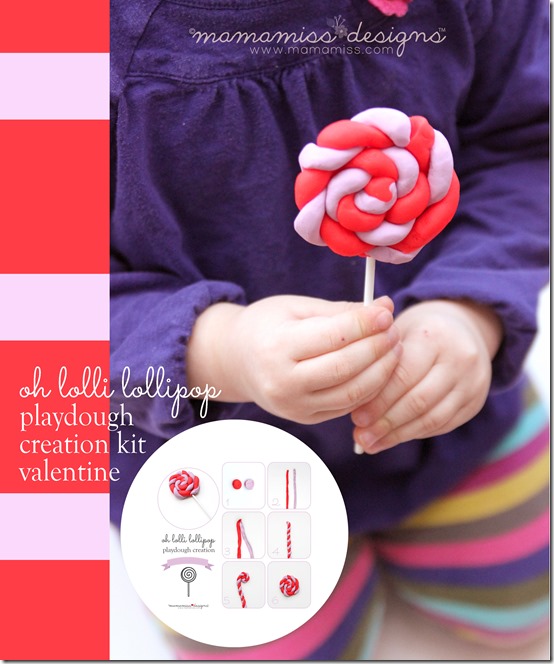 Who doesn't like playdough?! More importantly, what kid doesn't like playdough?!
Enter in, the perfect no-food valentine – a lollipop playdough creation kit!
Miss V, my little craft tester, loved to make this little valentine (she was all excited to follow the little picture tutorial) so I'm sure it'll be super popular for your little one & their friends. Plus there is no candy involved! Wahoo!!
Here's our lollipop playdough creation kit valentine…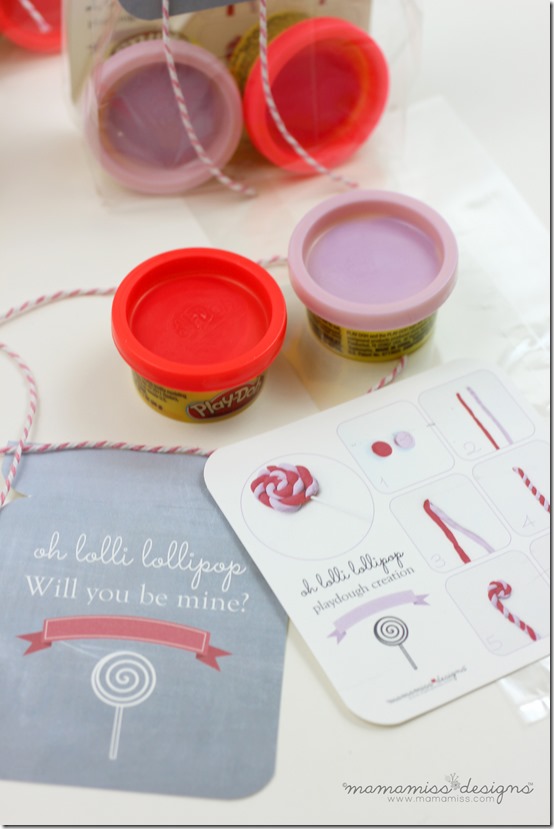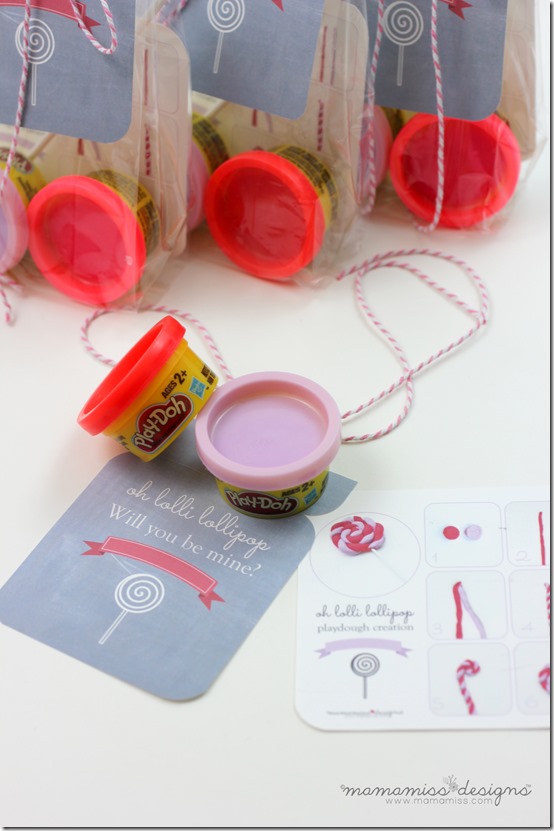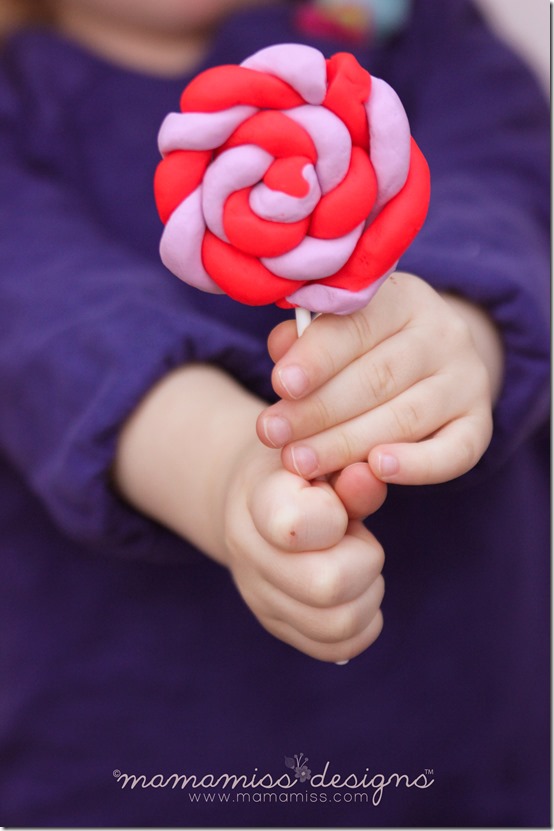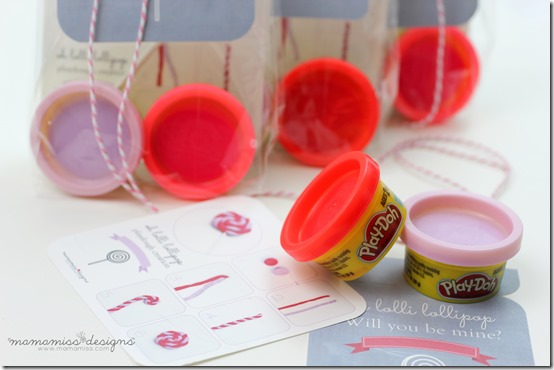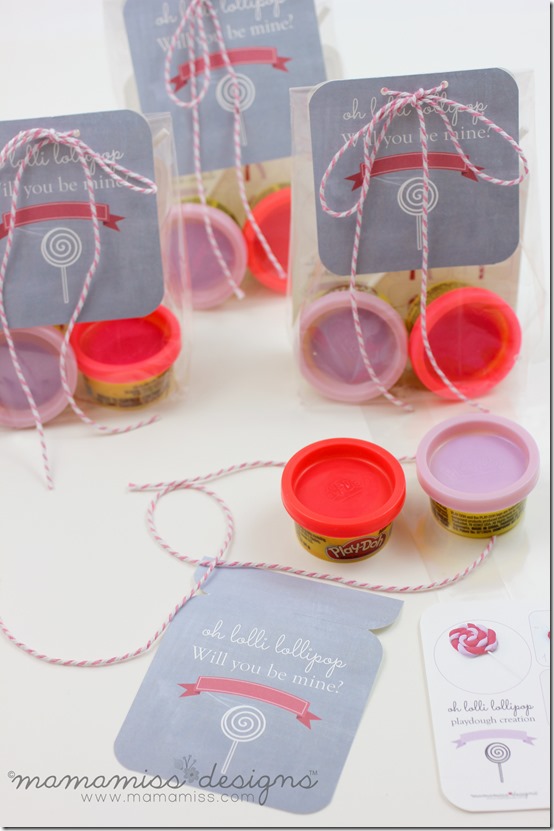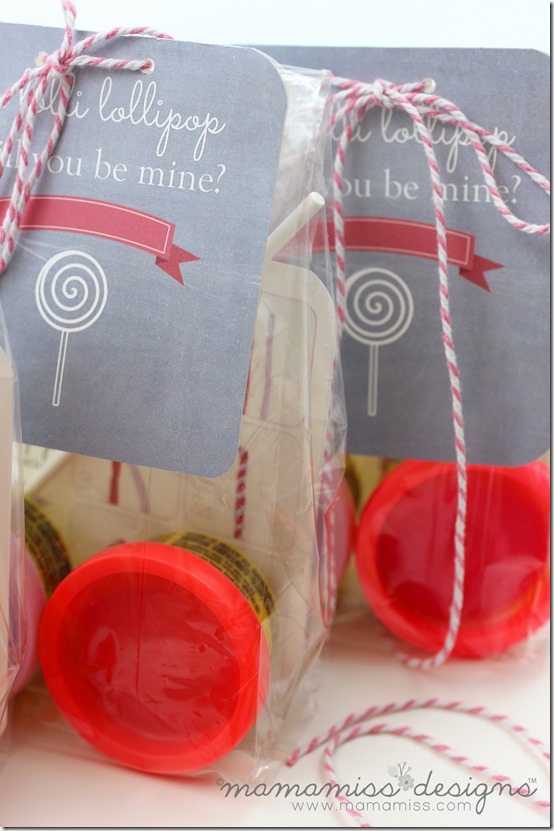 Supplies/Materials
mini playdough valentine pack

6″ lollipop sticks

9″ x 4″ Clear Treat Bags

pink bakers twine

1″ mini corner punch

1/8″ circle punch

scissors

bone folder

white cardstock

printable bag tag & bag insert
To Make
Print out the bag tags & bag inserts (see download below) on white cardstock; then cut out.
Using the bone folder, score about 1/2" – 3/4" of the top of the bag tag to fold over.
Corner punch all corners (totally optional – I just liked the cleaner way it looked).
Add to each treat bag:
one each – hot pink & lilac mini playdough tubs

lollipop stick

bag insert
Fold closed the treat bag & secure bag tag over closure.
Punch two holes using the circle punch through all the layers (bag tag & treat bag), and then thread & knot with twine.
Voilà – valentine playdough perfection!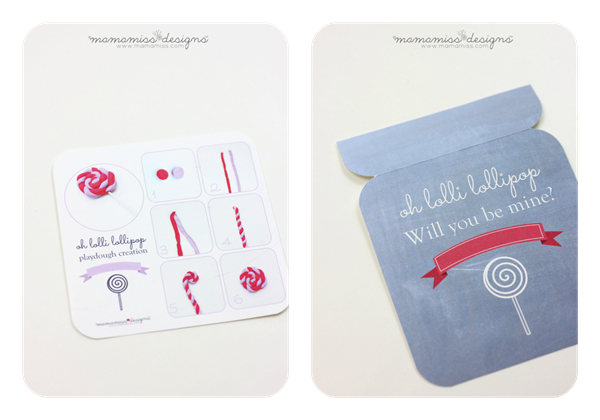 work is licensed under a Creative Commons License. PLEASE make sure you read my terms and conditions printable policy here, as well as more details on what a Creative Commons License is here, and agree to these terms before downloading my designs.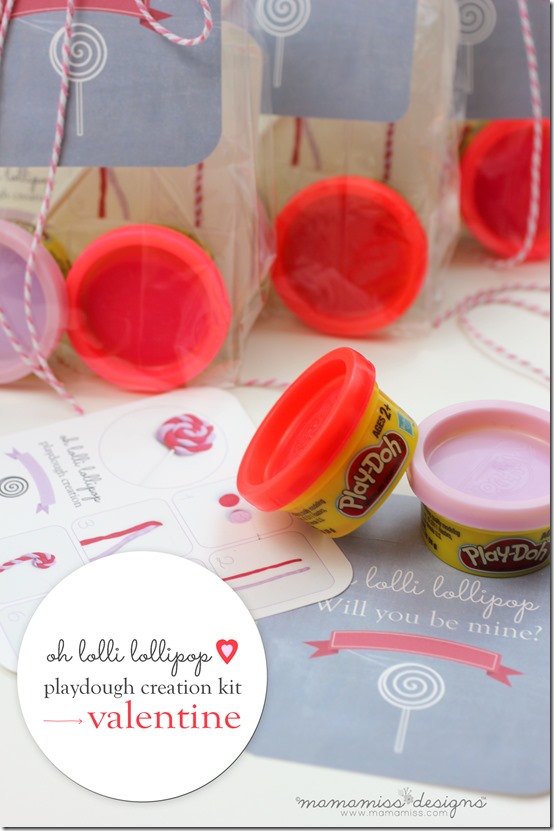 ♥
Like what you see?!
You can connect with me on:
Pinterest|Facebook|Twitter|Google + too!
♥
© Mama Miss. All images & content are copyright protected.
Feel free to share one picture and linking directly to this post for download.
Please do not copy directions, ingredients, or pdf files for your own website or Facebook page.
Copying my post partially, or fully, is strictly prohibited.
All work by Mama Miss is licensed under Creative Commons Attribution-NonCommercial-NoDerivs 3.0 Unported License.
♥♥♥
Want to stay organized for 2014?
Have you seen my 2014 Planner Series yet?!
– calendar/organizer planner
– the everything blogger planner
– menu planner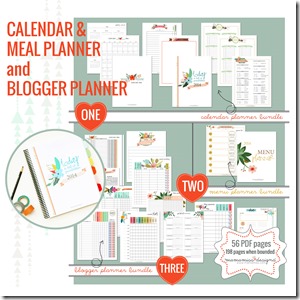 (Visited 15,558 times, 1 visits today)