Disclosure: I was sent a free copy of  101 Kids Activities That Are the Bestest, Funnest Ever!
in order to participate in the book launch, but all my opinions are my own.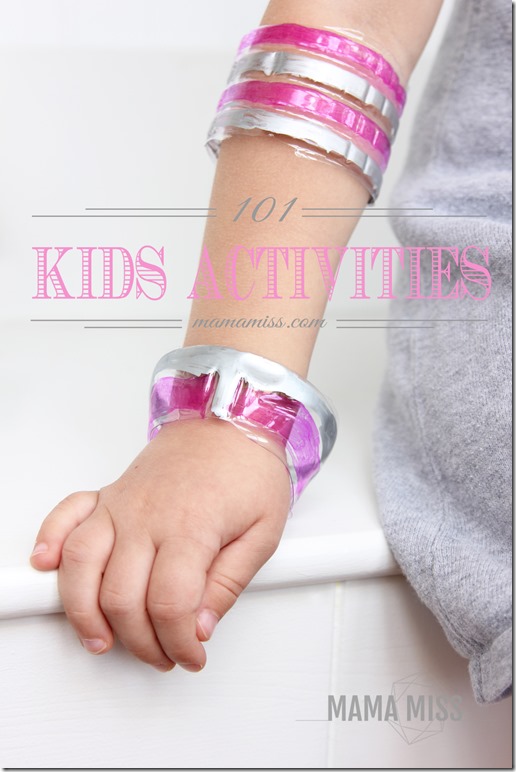 I've been reviewing a lot of books lately – and that is just plain AWESOME!  You know, awesome cause I'm a kiddo book junkie & this totally fills my need for kids books ;)
I have to say that I have some fab bloggy friends, doing fab things EVERY DAY!!!
By now you know that I only will review or write about products that I TRULY LOVE.  If it's part of my daily life, and part of who I am, and I love it – why not share it with all of you!
Today I had a chance to take a peek at an early copy of Holly Homer's & Rachel Miller's new book (the authors behind Kids Activities Blog).  Their book, fittingly titled 101 Kids Activities That Are the Bestest, Funnest Ever!
, is a complete guide of 101 activities, most of them using free or everyday items already around your house to create!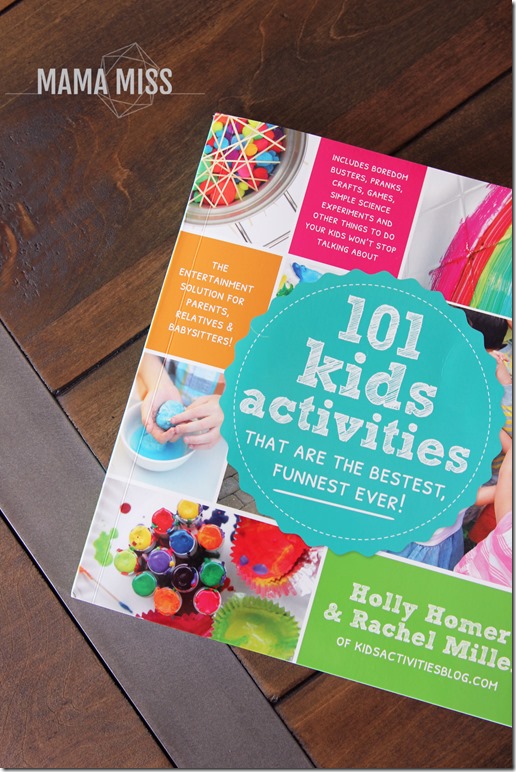 So, I let V attack the book as soon as we got it – you should see this book now lol, tabs everywhere – I think she (hehe me too!) wants to do the whole book!  And that's the great thing about THIS book – so many ideas that are everyday items – things you already have the supplies for – no running to the craft store & loading up on materials.
Those are the best kinds of projects – ready at hand whenever a craft moment strikes your fancy!
Well, miss V widdled her first choice down to these fab bangles that are part of the 101 Kids Activities That Are the Bestest, Funnest Ever!
book.  Now, I can't give you the "how to" – ya have to grab a copy of the book for that (I know I'm a tease, but TRUST ME – it's totally worth it – there are 101 activities in this book folks – you won't be disappointed) – look at this fabulousness…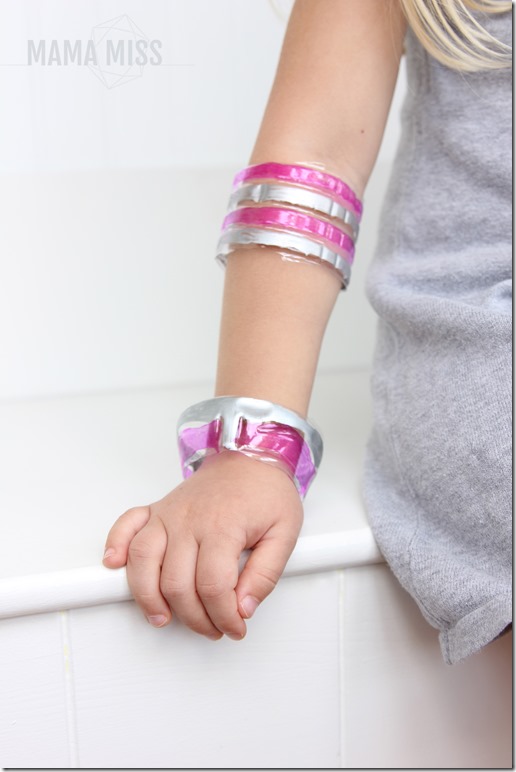 And if you want to check out a couple of other freebie sneaks from the book, head here, Holly & Rachel will also give you a peek (with instructions) at some of the other activities in the book.
So grab yours today & tell them I sent ya :)
♥
101 Kids Activities That Are The Bestest, Funnest Ever!
by Holly Homer & Rachel Miller
IN BOOKSTORES/AMAZON/BARNES &NOBLE NOW
From 101 Kids Activities
by Holly Homer and Rachel Miller, printed with permission of Page Street Publishing June 2014

♥
Like what you see?!
You can connect with me on:
Pinterest || Facebook || Twitter || Google +
♥
© Mama Miss. All images & content are copyright protected.
Feel free to share ONE picture and linking directly to this post for download.
Please do not copy directions, ingredients, or pdf files for your own website or Facebook page, visuals or words.
Copying my post partially, or fully, is strictly prohibited.
All work by Mama Miss is licensed under Creative Commons Attribution-NonCommercial-NoDerivs 3.0 Unported License.
♥♥♥
(Visited 1,285 times, 1 visits today)