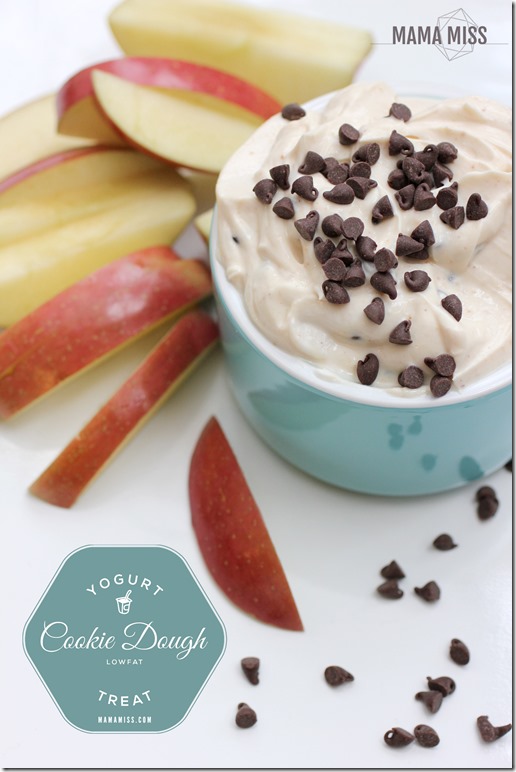 I loooooove me some cookie dough.  Not real cookie dough though – well, unless you rewind time to the eighties when it was okay to sneak handfuls into your mouth.  I NEVER did that (wink wink).
But now I'm a cookie dough eater imposter – not the actual cookie dough – just cookie dough flavored stuff.
I have a secret obsession with these CookieDough Bites lol – I know, I know – they probably aren't the best thing to eat – I heed your warnings & have them in extreme moderation.  Seriously folks, super-extreme moderation – let's just say it's pretty rare that I have them.  Buuuut when I do – ohhhhh it's like HEAVEN mmmmmmm.
I still think the sweets deprivation as a child made me a crazy over-sweetened adult.  An adult who loves anything remotely sugar flavored – i.e. cotton candy, bubble gum, cookie dough, rock candy – or basically anything sugar.  I give SERIOUS PROPS to the sugar-free eaters – yep, I think my body would go into shock – I could never do it – mad props people, seriously mad props – I wish I was brave enough to give up sugar.
But I'm not, so here's a "healthier" cookie dough that I enjoy quite often, a Cookie Dough Yogurt.  And now you, my fellow Cookie Dough fanatics, can have a healthier version too!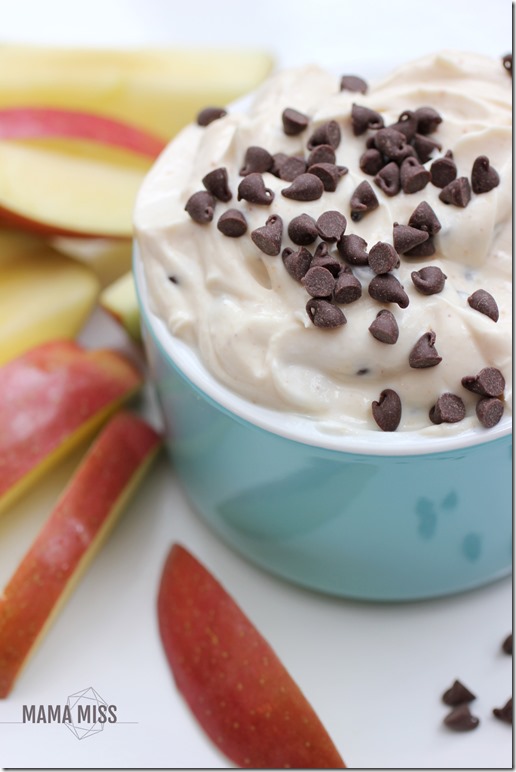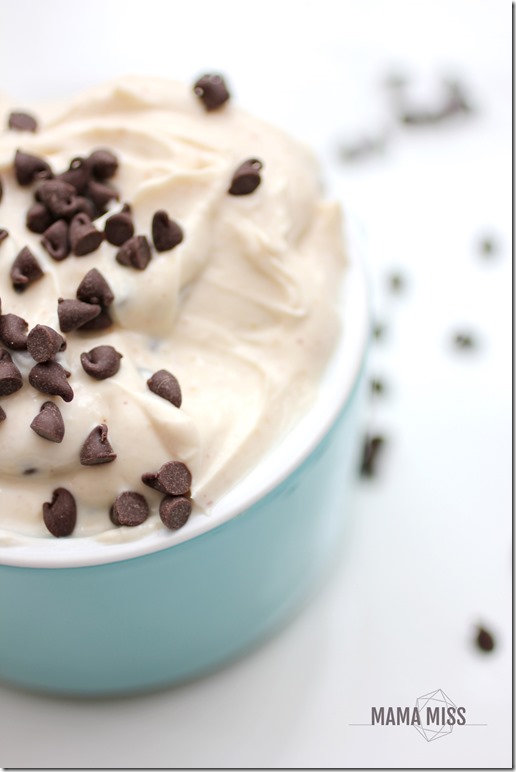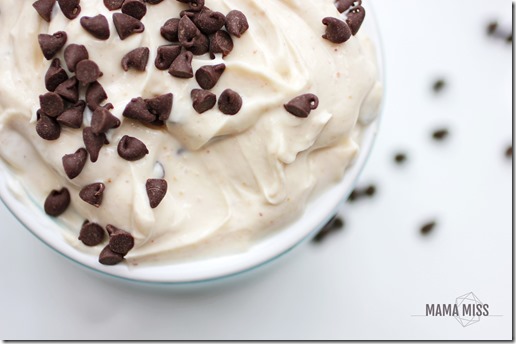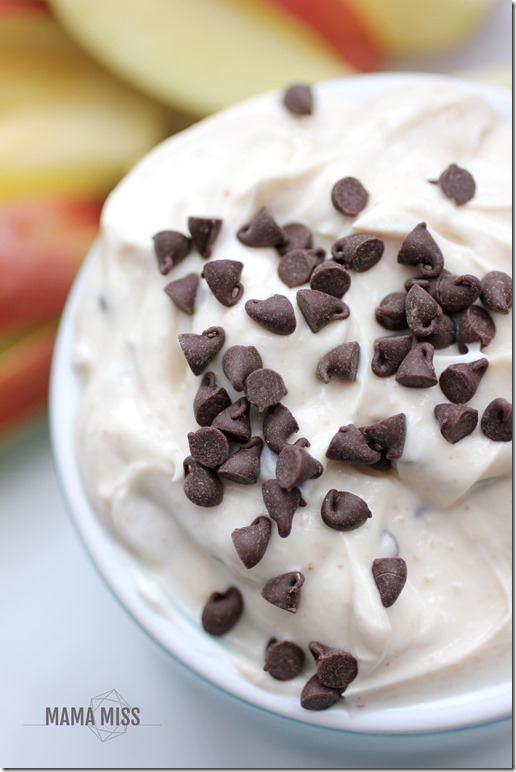 A yummy, healthier, cookie dough option to fill that cookie dough craving endlessly.
Ingredients
2 - 6oz. containers 0% plain Greek yogurt*
2 tablespoons all natural peanut butter**
2 tablespoons honey
1/2 teaspoon pure vanilla extract
1 grind of pink Himalayan sea salt***
3 teaspoons of mini chocolate chips, plus 1 teaspoon for topping
Instructions
Combine everything in a small bowl.
Top the cookie dough yogurt with the reserved, remaining 1 teaspoon of mini chocolate chips.
Serve with sliced apples.
Notes
https://www.mamamiss.com/blog/2014/06/16/cookie-dough-yogurt/
All rights reserved Copyright 2012-2019 Mama Miss Blog and Designs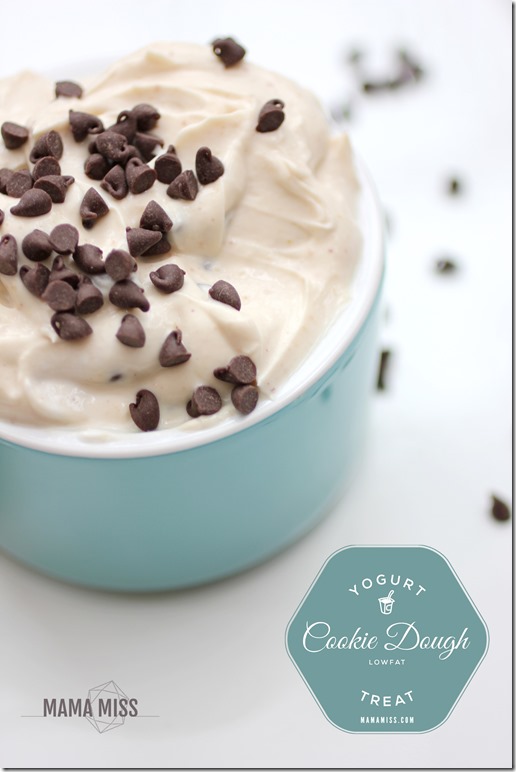 ♥
Like what you see?!
You can connect with me on:
Pinterest || Facebook || Twitter || Google +
And don't miss any updates…
♥
© Mama Miss. All images & content are copyright protected.
Feel free to share ONE picture and linking directly to this post for download.
Please do not copy directions, ingredients, or pdf files for your own website or Facebook page, visuals or words.
Copying my post partially, or fully, is strictly prohibited.
All work by Mama Miss is licensed under Creative Commons Attribution-NonCommercial-NoDerivs 3.0 Unported License.
♥♥♥
(Visited 3,477 times, 1 visits today)