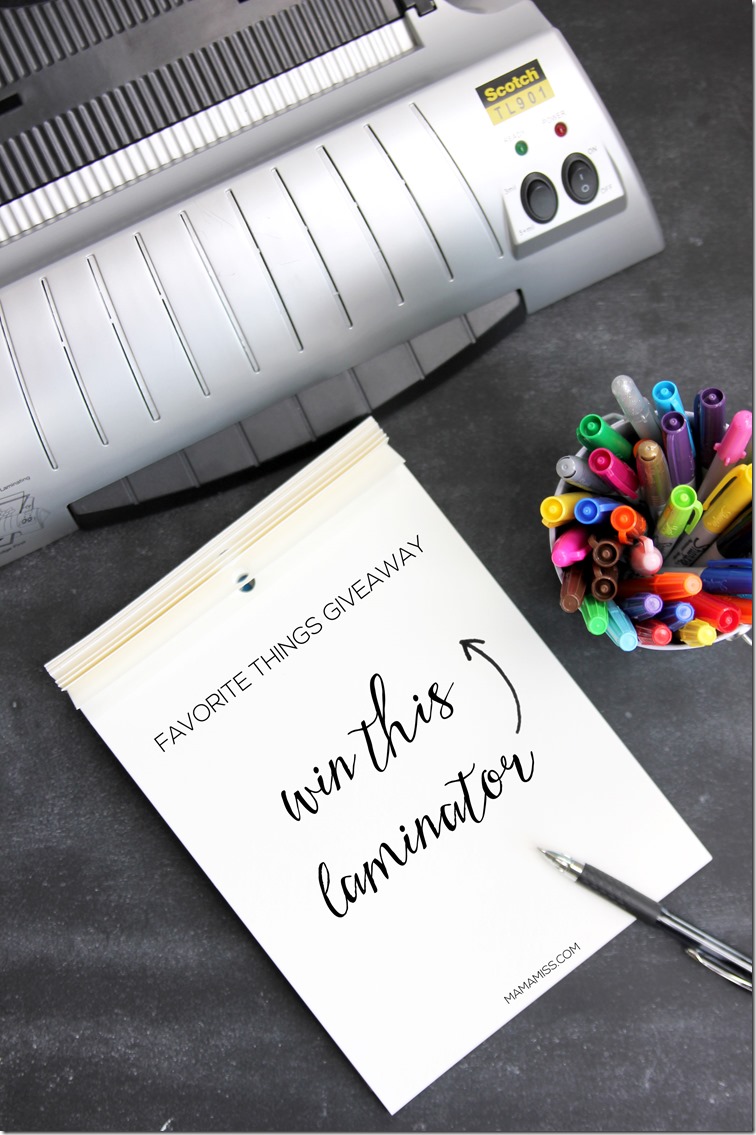 One of my favorite things is my laminator!  I use it all the time – my friends use it all the time!  It's one of those things you'd love to have but just don't buy for yourself (mine was a gift!). 
Well, let me gift one to you – right from my own pocket, friends!  How'd you like to win one?!
Well, myself, along with four other bloggy friends are giving away some of our favorite things…
How to Enter
Check out the giveaway collage below. It shows you all of the goodies my friends and I are giving away.
Take a peek at the Scotch Thermal Laminator I'm giving away.
Enter to win my giveaway in the Rafflecopter form at the bottom of this post.
Hop over to the other sites and enter to win their giveaways too!
About the Scotch Thermal Laminator…

"Scotch Thermal Laminator TL901 will laminate items up to 9 inches wide. It features a two roller system that has two temperature settings. It can be used for photographs, documents, recipes and much more.  The Scotch TL901 laminating system laminates letter-size, legal-size, business-card size, photo-size and other papers up to 9 inches wide, your photographs and important documents along with dozens of other projects and crafts. Protect your licenses, make luggage tags, preserve invitations, and create reusable menus, bookmarks, and gifts–you're limited only by your imagination. Plus, the Scotch TL901 laminating system is portable and lightweight (only 5.4 pounds), taking up just 9 inches of your valuable desk surface"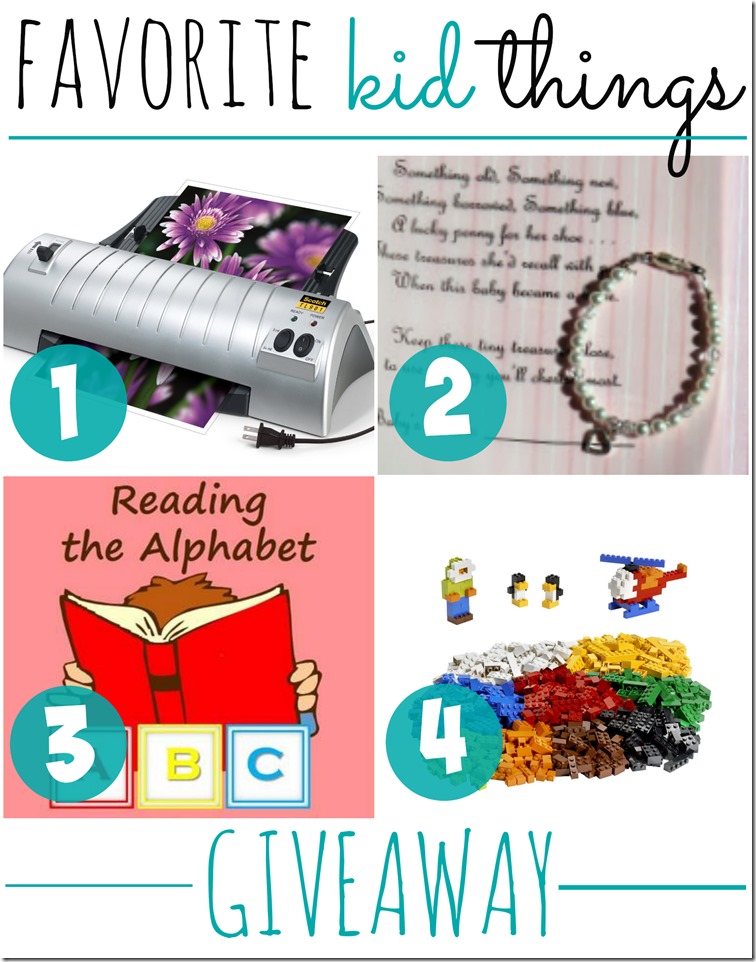 There will be 4 lucky winners in all.
You must enter to win the gifts you want on each blog separately.
Hop over and enter each of the other giveaways
1. Scotch Thermal Laminator // Mama Miss
2. Baby to Bride Bracelet // Busy Kids Happy Mom
3. Reading the Alphabet Pack // This Reading Mama
4. LEGO Building Kit // Playdough to Plato

♥
Like what you see?!
You can connect with me on:
Pinterest || Facebook || Twitter || Google +
And don't miss any updates…
♥
© Mama Miss. All images & content are copyright protected.
Feel free to share ONE picture and linking directly to this post for download.
Please do not copy directions, ingredients, or pdf files for your own website or Facebook page, visuals or words.
Copying my post partially, or fully, is strictly prohibited.
All work by Mama Miss is licensed under Creative Commons Attribution-NonCommercial-NoDerivs 3.0 Unported License.
♥♥♥
(Visited 886 times, 1 visits today)