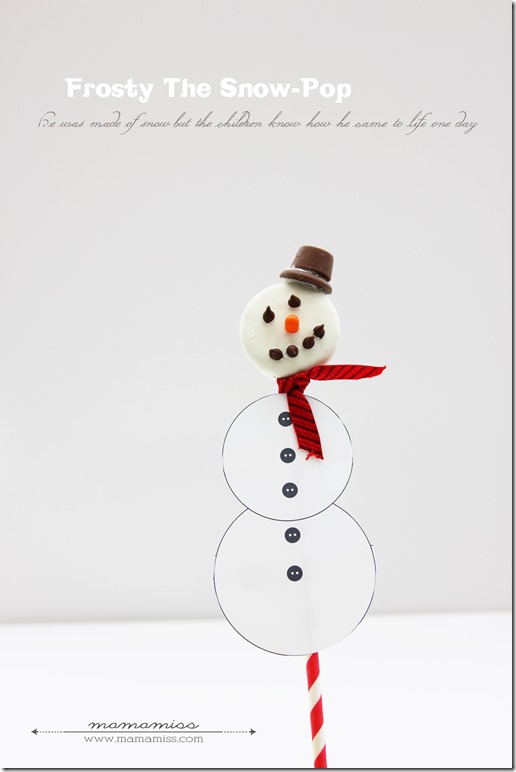 Love this little cutie –  and you can even eat him!!!  A yummy little treat I created for V&T (& some big kids I know too ;).
Mr. Frosty came to me after experimenting with several things, and many, many grocery trips (thank goodness I have one right behind my house).  Because when you have that eureka moment – you must have the proper supplies then & there – am I right?!  I was in the zone people!  But no worries – I did all the hard work for ya – you just have to go & get the supplies now – because I've finally found the supplies that work!
Behold – Frosty The Snow-Pop!!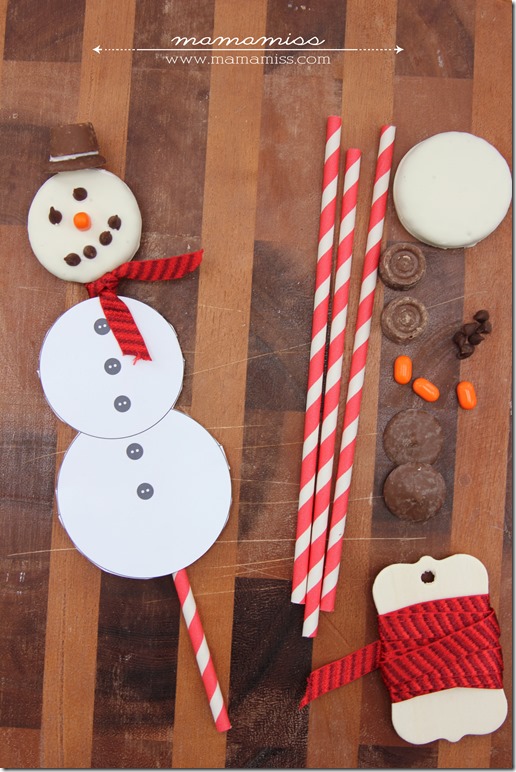 Now the scarf & printable are totally optional (but I think it makes him even more super cute – don't ya think?!).
To make little Frosty the Snow-Pop without the printable, I would make smaller pops to make him look more proportionate, and just cut the paper straw in half.  You could also even make him without a hat, or you could make him with a black & white straw
…endless options…but this is the little Frosty the Snow-Pop that we've come to love :)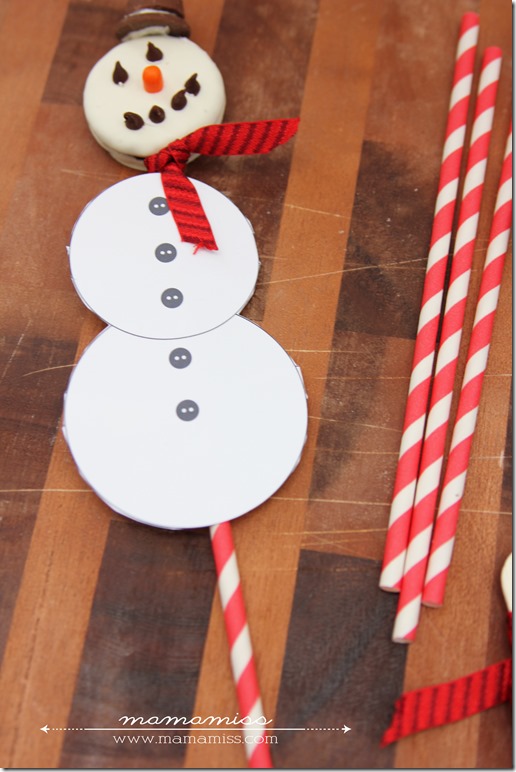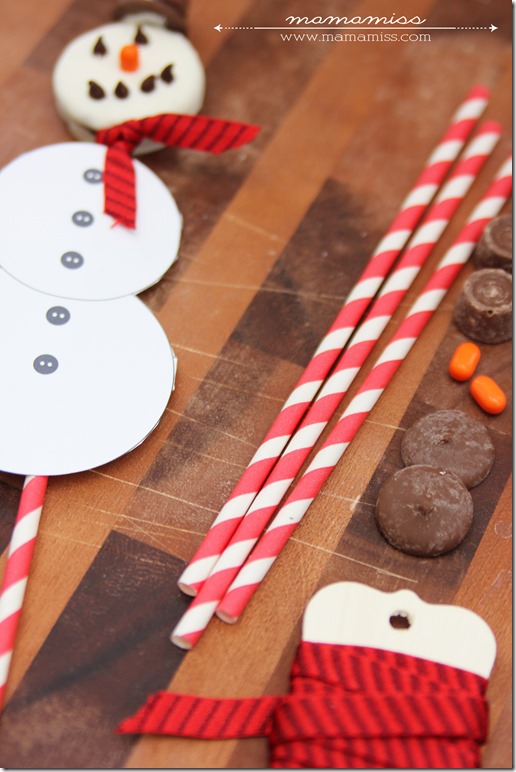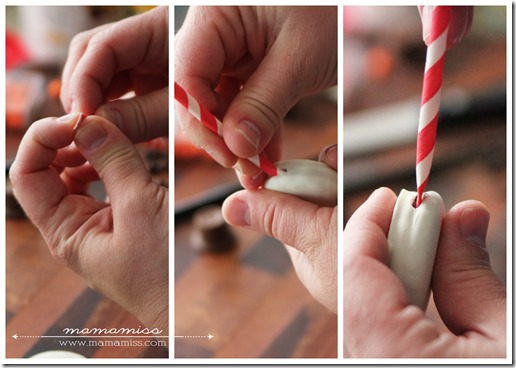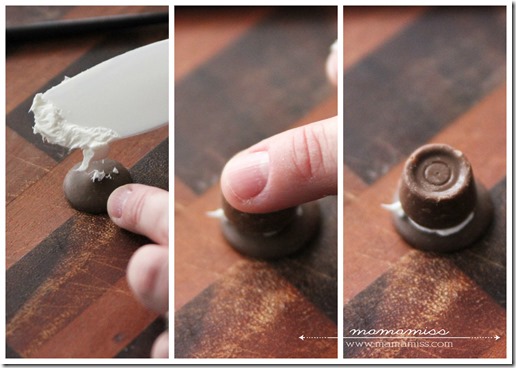 pinch the end of your paper straw to make it flat & insert it into the cookie.

using icing as your "glue", attach a mini rolo to the pointed top of a candy melt, attach it to the top of the cookie with the icing

using a sharp knife, cut a tic-tac in half, using the icing as your "glue", attach the tic-tac (nose)

using icing as your "glue", attach the mini chocolate chips for eyes and a mouth

cut about 4" of red ribbon & knot it around your snowman's neck, making a scarf

print out the snowman printable body (see below), fold the tabs over the back of the straw & secure with tape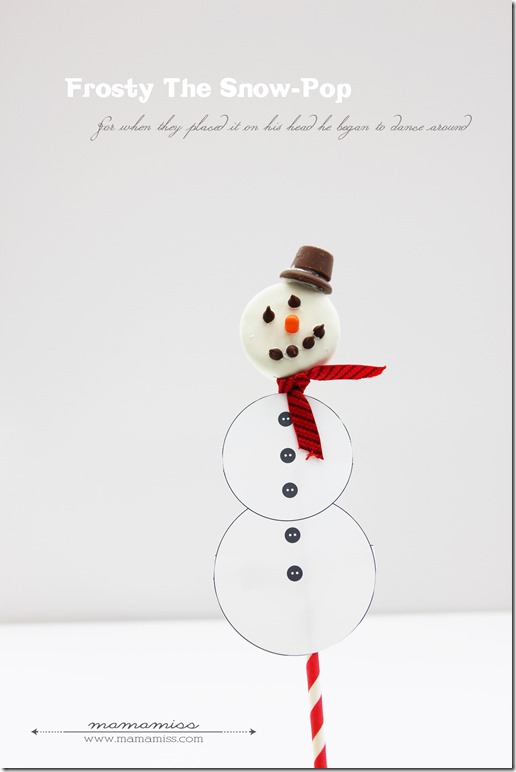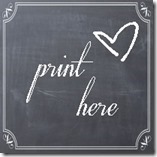 ♥
Like what you see?!
You can connect with me on:
 Pinterest|Facebook|Twitter|Google + too!
♥
© Mama Miss. All images & content are copyright protected.
Feel free to share one picture and linking directly to this post for download.
Please do not copy directions, ingredients, or pdf files for your own website or Facebook.
Copying my post partially, or fully, is strictly prohibited.
All work by Mama Miss is licensed under Creative Commons Attribution-NonCommercial-NoDerivs 3.0 Unported License.
♥♥♥
(Visited 751 times, 1 visits today)