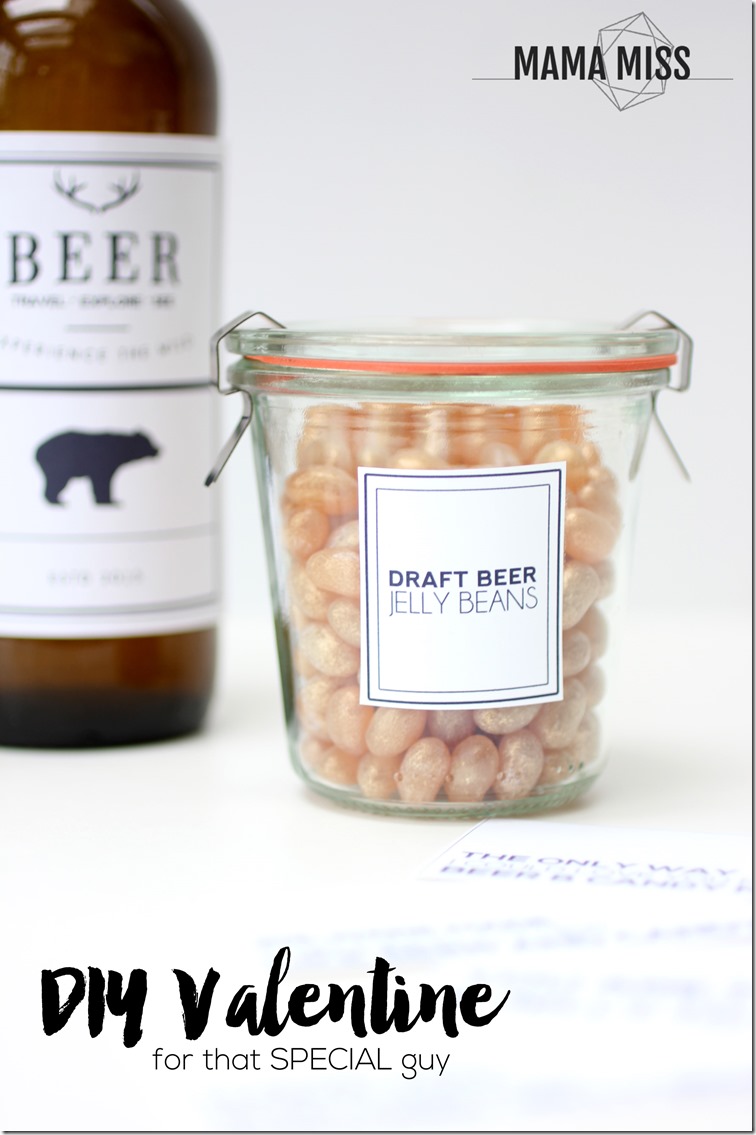 Here's a very simple DIY Valentine for that special guy of yours!
What man doesn't like beer?  And candy?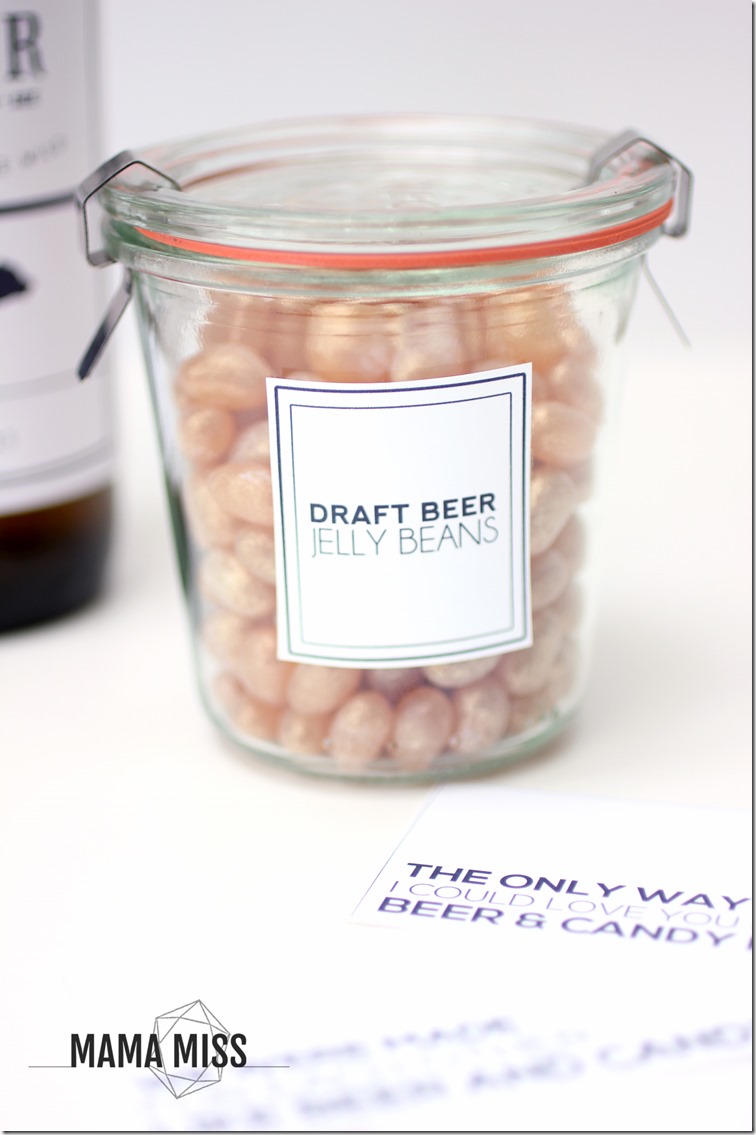 When I saw these draft beer flavored jelly beans
– I knew I had to have them.
I knew I had to make a fun valentine for hubs.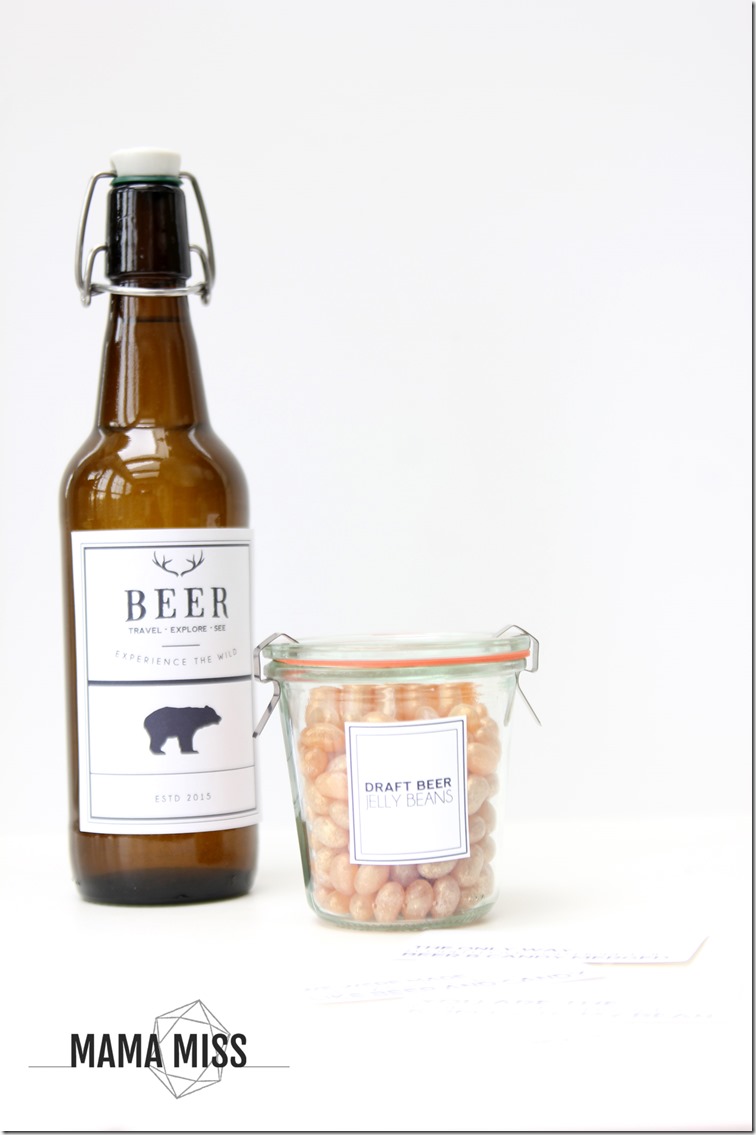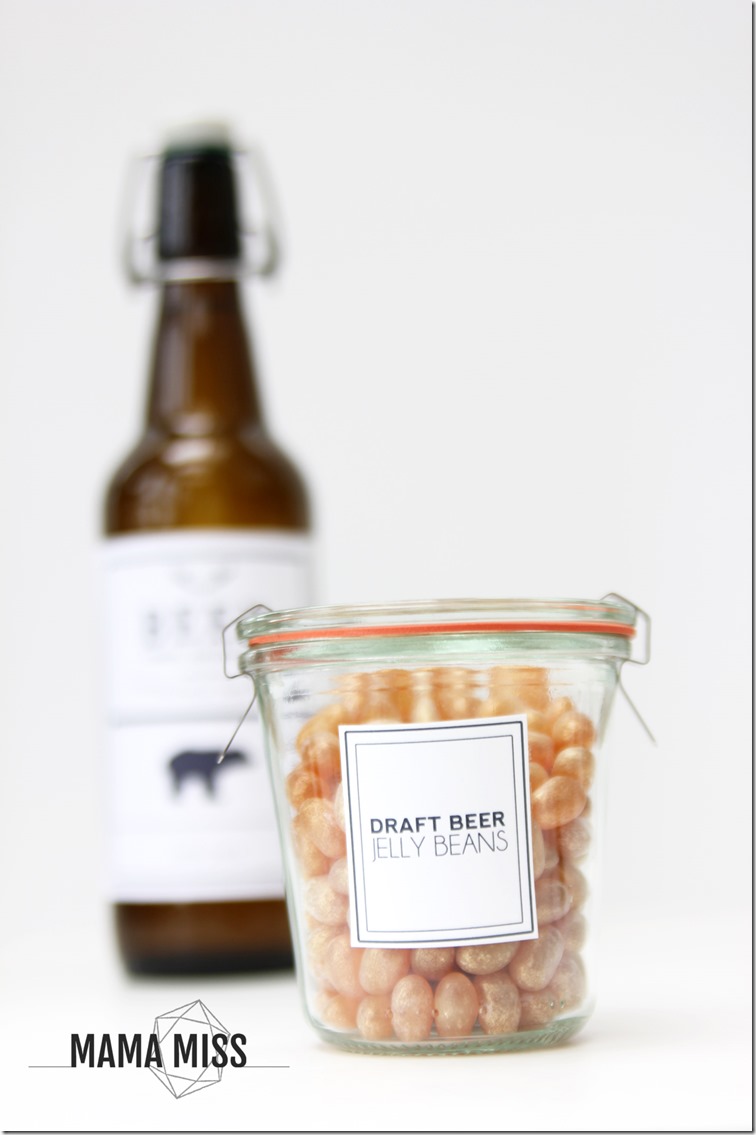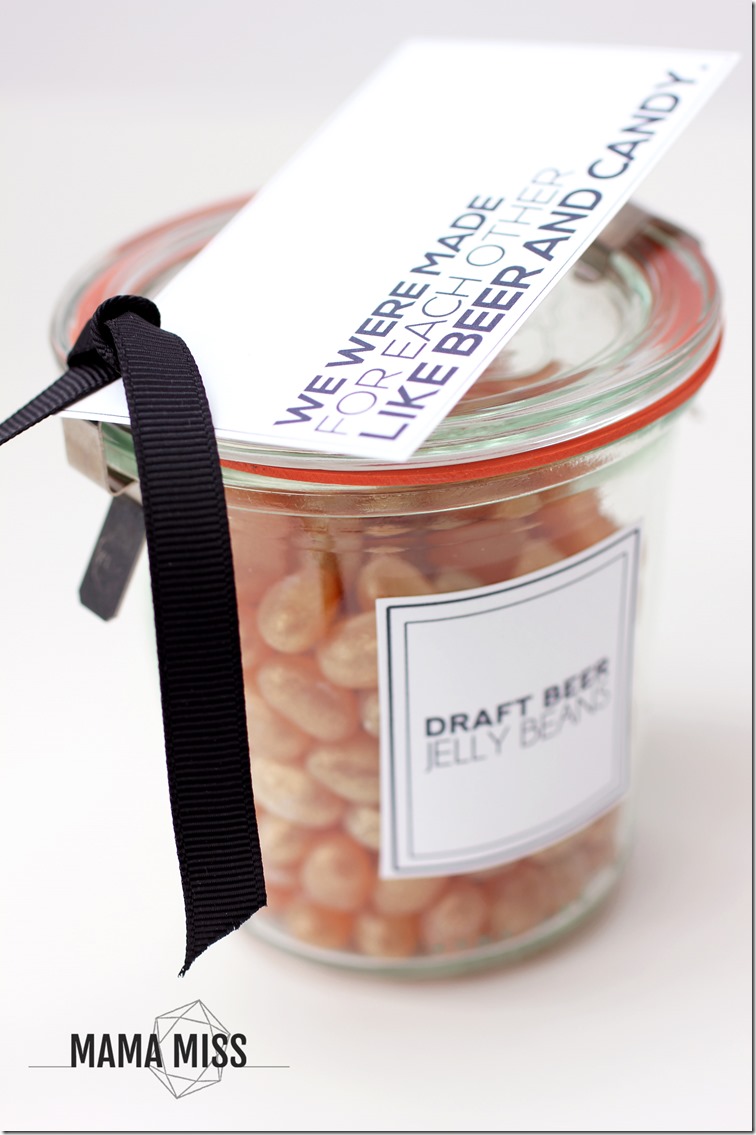 I had so much fun coming up with the little phrases to go along with this!!
"I love you more than beer flavored jelly beans."
"You are the hops to my barley & jelly to my bean."
"The only way I could love you more is if beer & candy merged."
"We were made for each other like beer and candy."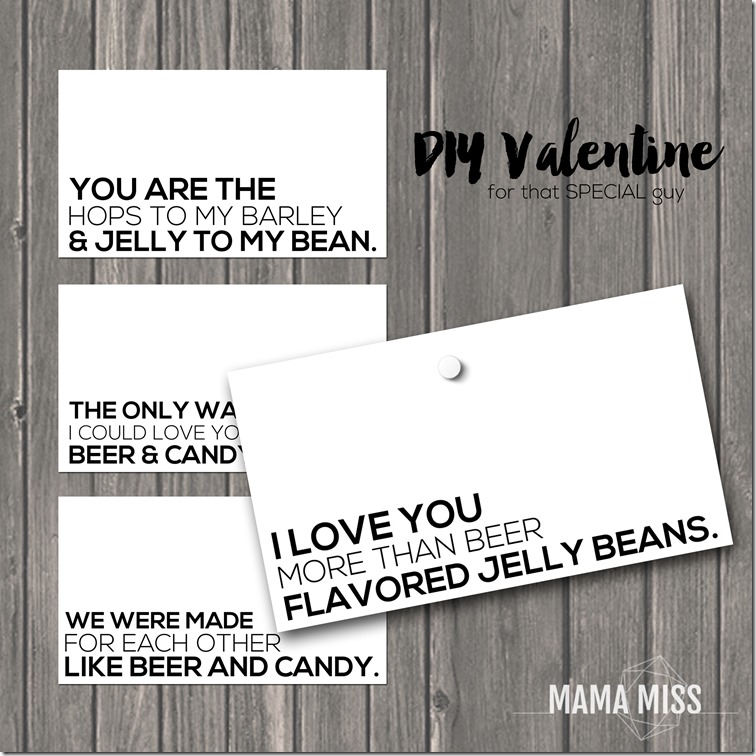 And I created the fun beer label just for a photo prop – but decided to throw in the printable pack too – so now you can go ahead & make some beer too now that you have a fab label!! :)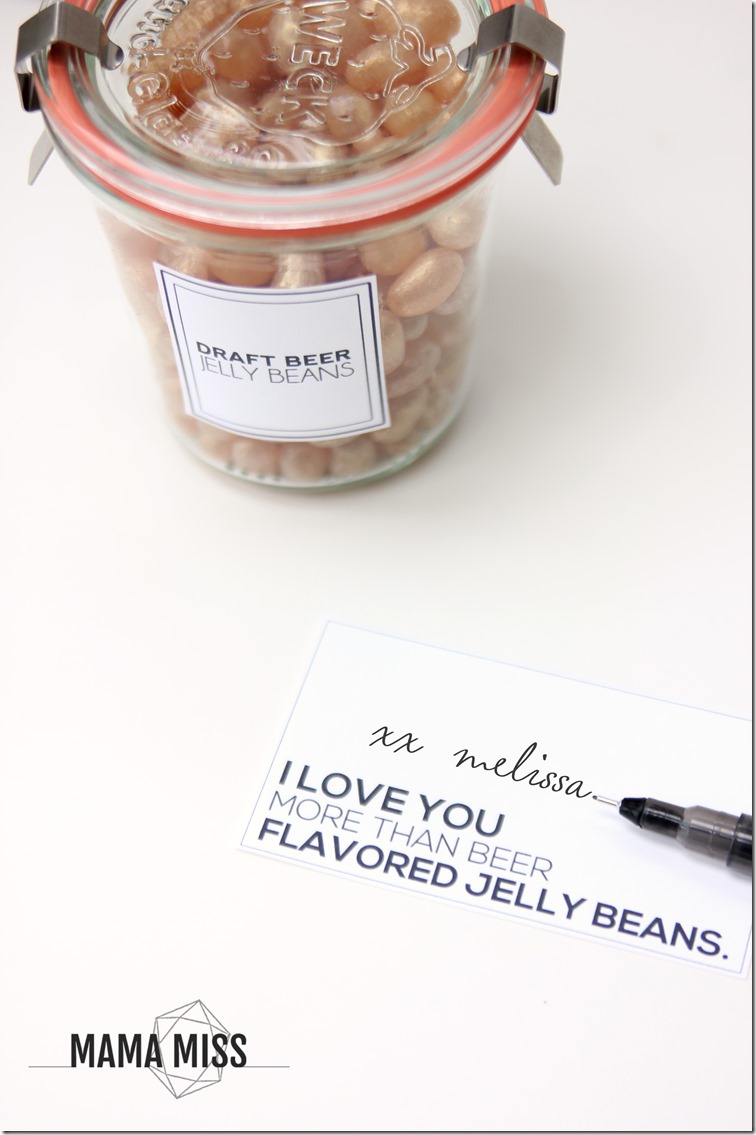 What you'll need to make this DIY Valentine…
Make the DIY Valentine…
Print out the printable on white cardstock.
Cut out what you'll need.
Tape the jelly bean label onto the jar.
Fill the jar with jelly beans.
Attach one of the witty cards with ribbon :)
Give it to your guy!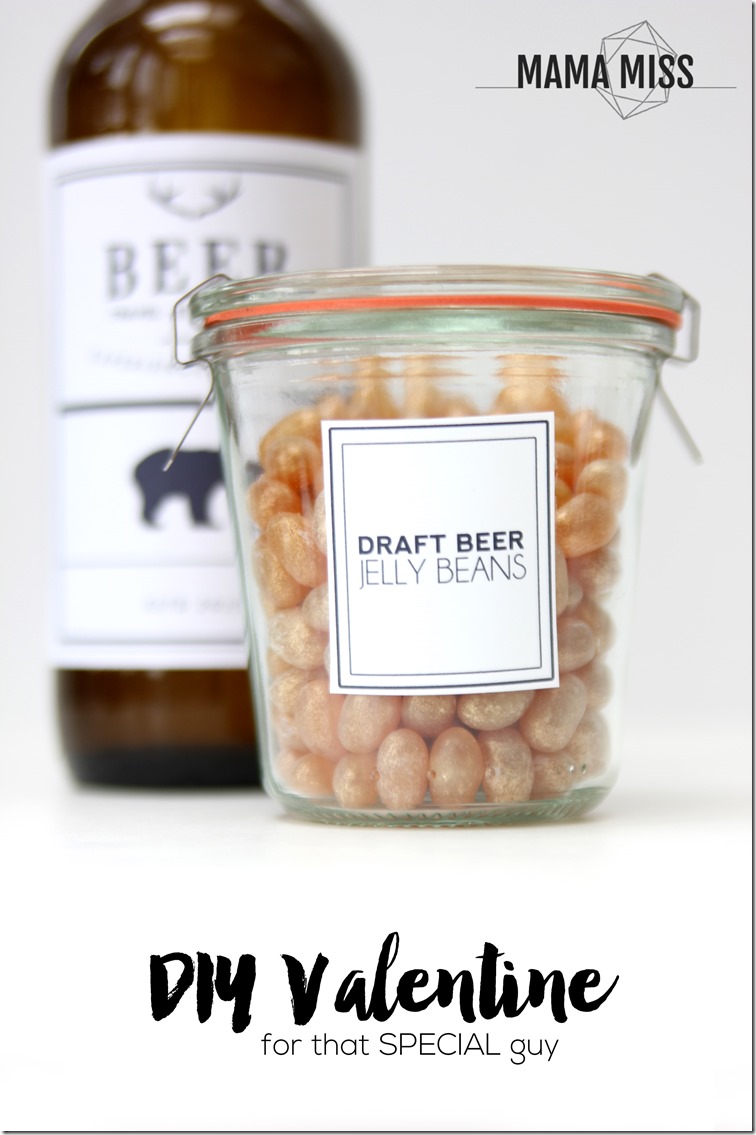 ♥
Like what you see?!
You can connect with me on:
Pinterest || Facebook || Twitter || Google +
And don't miss any updates…
♥
© Mama Miss. All images & content are copyright protected.
Feel free to share ONE picture and linking directly to this post for download.
Please do not copy directions, ingredients, or pdf files for your own website or Facebook page, visuals or words.
Copying my post partially, or fully, is strictly prohibited.
All work by Mama Miss is licensed under Creative Commons Attribution-NonCommercial-NoDerivs 3.0 Unported License.
♥♥♥
(Visited 1,084 times, 1 visits today)