Hey friends!
Check out these simple Colorful Friendship Bracelets we made to give to special friends!
This month's Virtual Book Club for kids is Corduroy by Don Freeman, a classic story of friendship. It's the story of a bear looking for a forever home and for friendship, a story where he finds both in a young girl who sees past his imperfections & loves him just the way he is.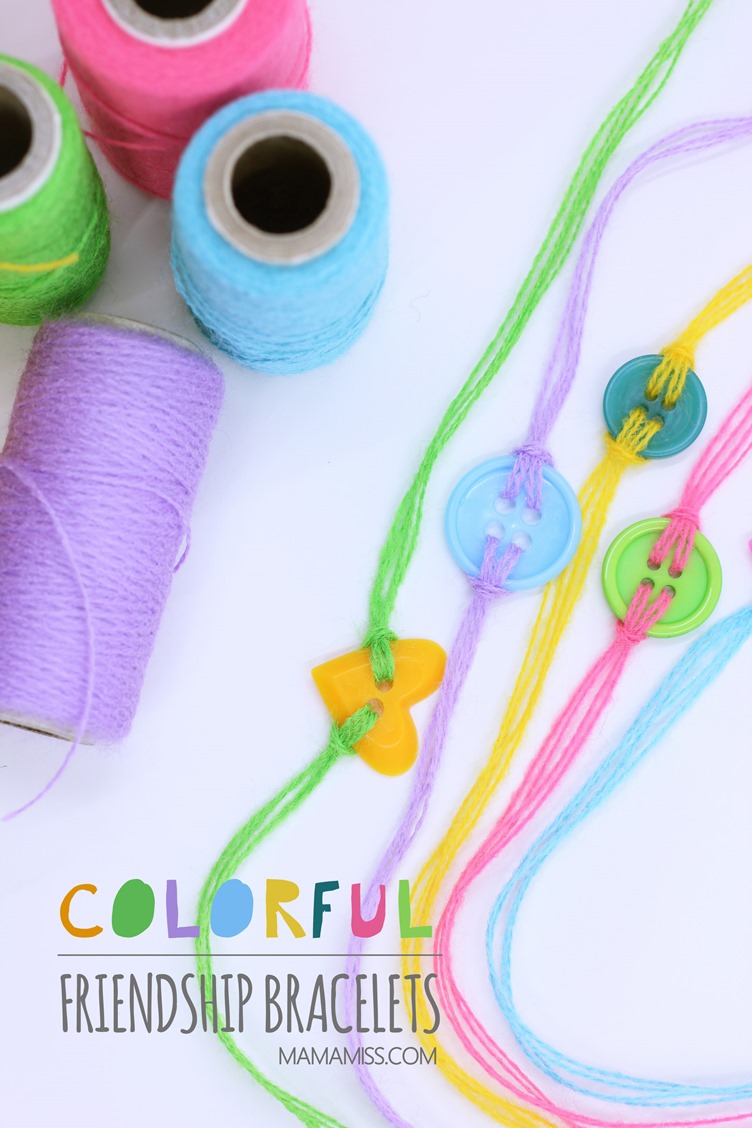 The friendship in Corduroy is helped by a button. Corduroy has a flaw that he cannot repair by himself, a missing button. When the young girl comes along she instantly becomes his friend, see no flaws, just a missing button, and sews him on a new button.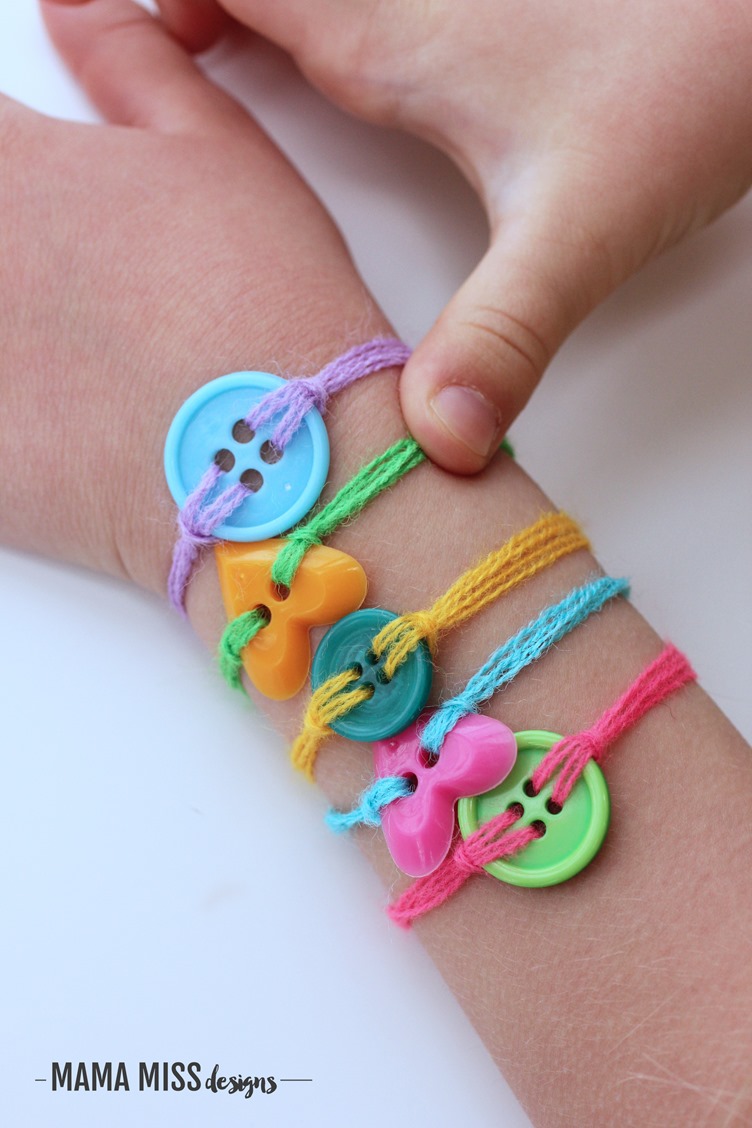 So, I'm getting all mushy on ya – but after brainstorming with V on this, this month – we came up with this beautiful way to show a special friend you care. These Colorful Friendship Bracelets made with simple string and a button. So simple but so meaningful.
Even more meaningful is the thread I used – vintage Pretty Punch Embroidery Thread from my grandmother.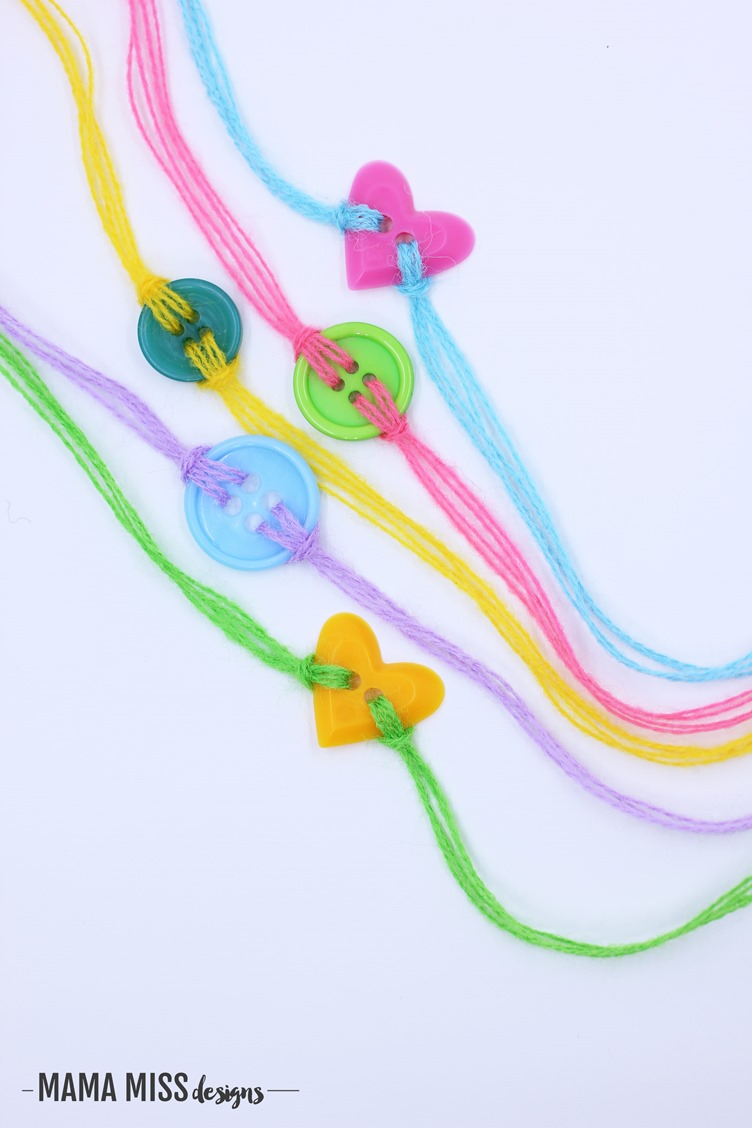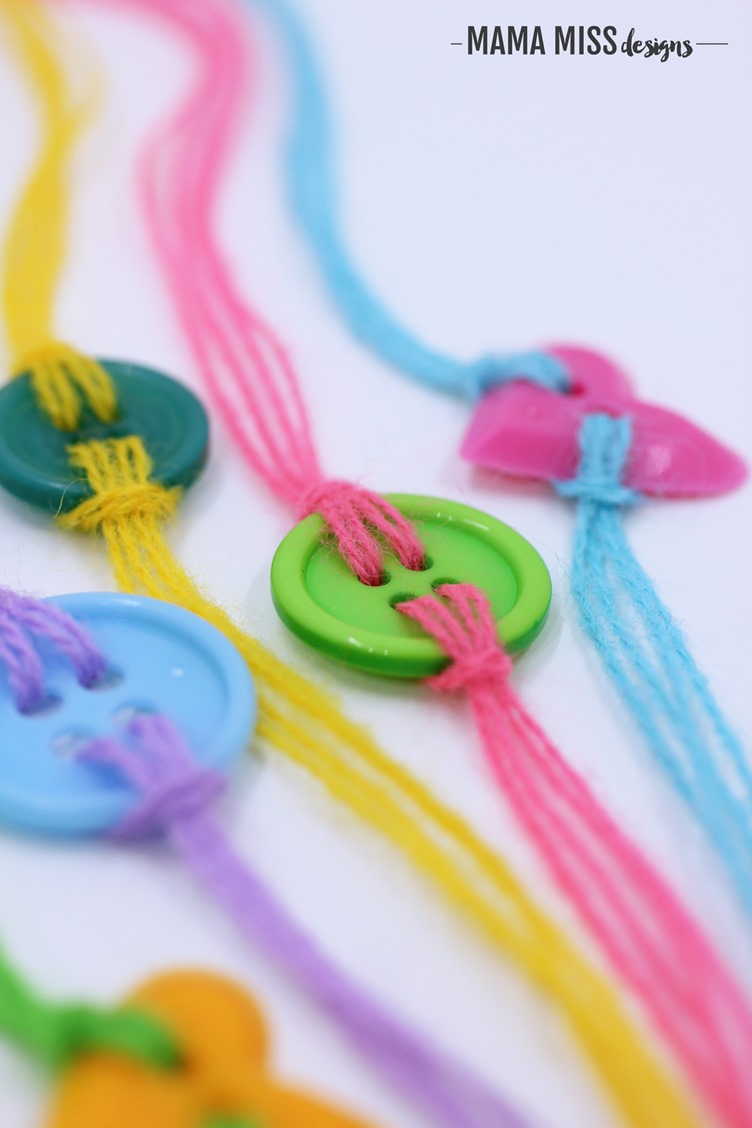 Here's how we made them:
Colorful Friendship Bracelets
The supplies:
The how-to:
Thread the string into the button on each side to secure the button.
Tie around your wrist! It's really that simple!!
There is no better way to celebrate friendship than with Colorful Friendship Bracelets woven with a button.
Give these bracelets to a special friend to let them know they aren't flawed, you love them just the way they are, and they will always have an extra button, from you.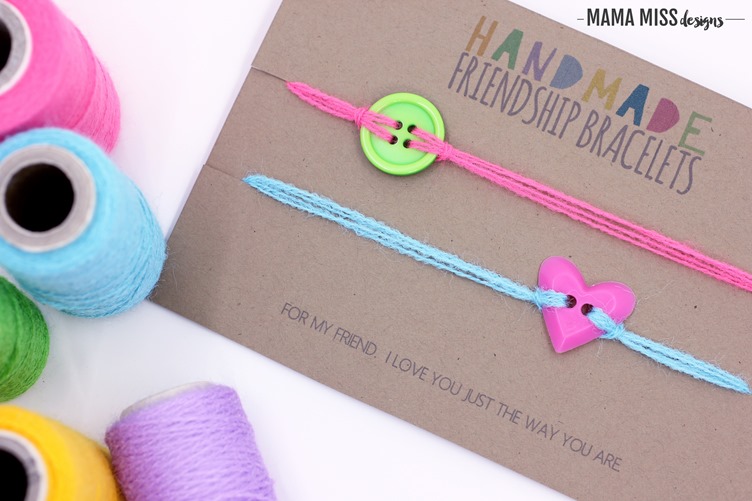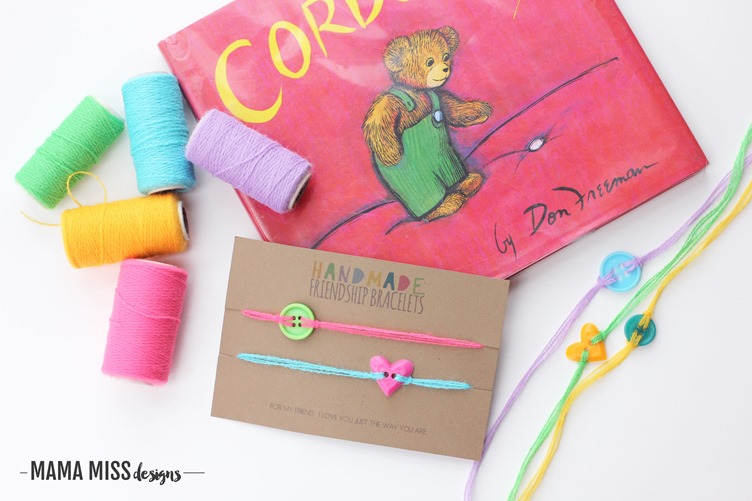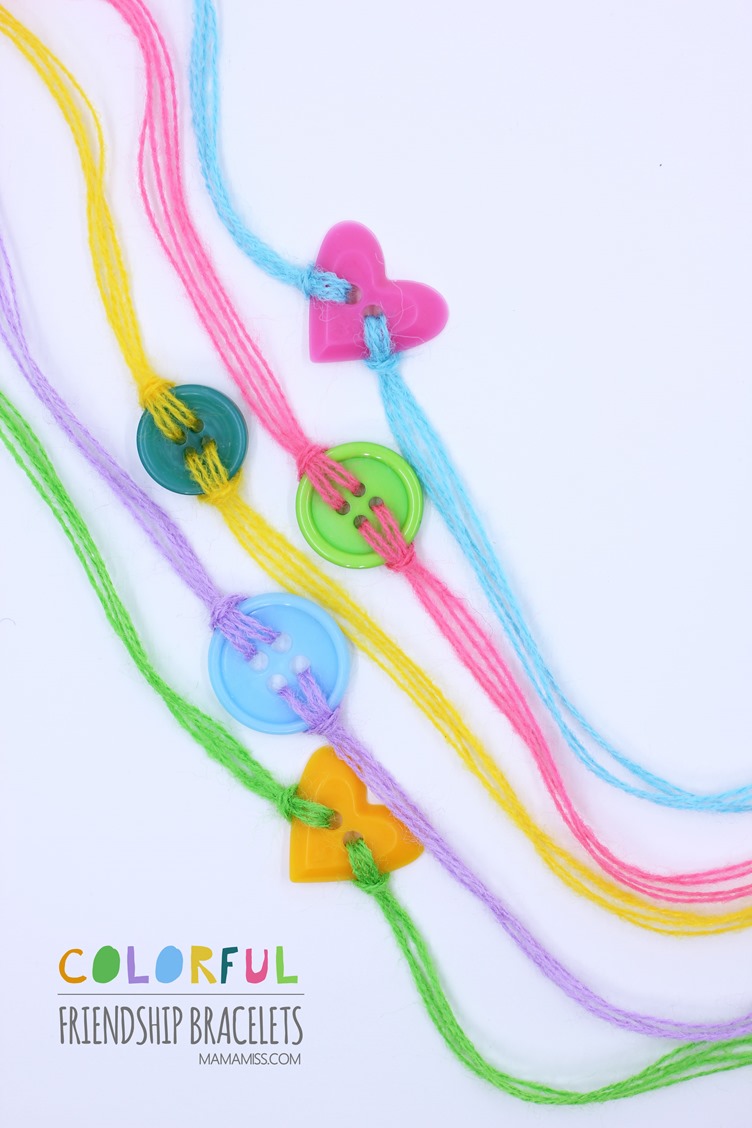 And here are the FREE COLORFUL FRIENDSHIP BRACELETS CARDS – just enter your name & email and I'll send ya the downloadable link straight away to your inbox – BAM – just like that!
Colorful Friendship Bracelets

MORE AWESOME CRAFTS & ACTIVITES INSPIRED BY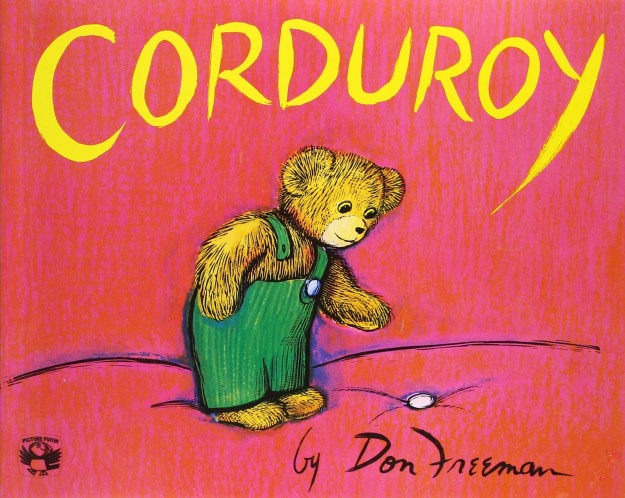 for this month's for Virtual Book Club for Kids.
See past month VBC posts here.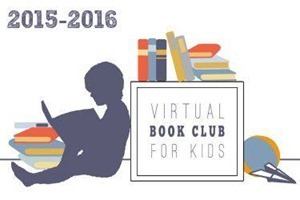 INSPIRE OTHERS BY SHARING!!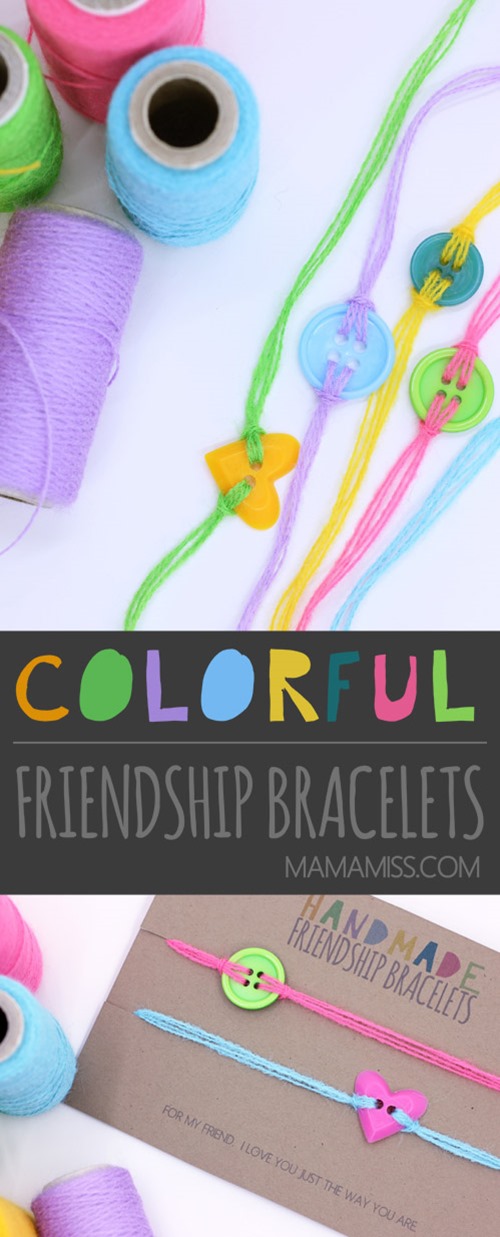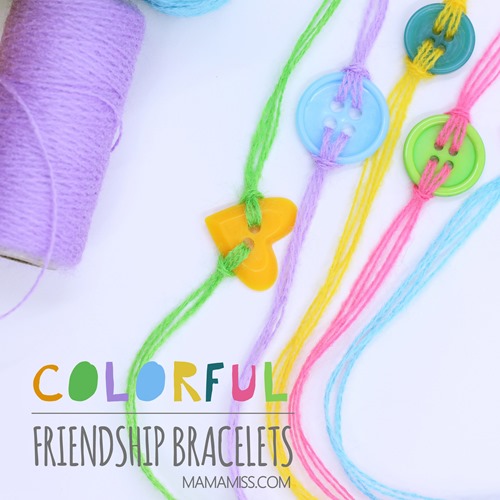 ♥
Like what you see?!
You can connect with me on:
Pinterest || Facebook || Twitter || Google +
see more on my design site too >> Mama Miss Designs
And don't miss any updates, get new posts right away – sign up here…
♥
© Mama Miss. All images & content are copyright protected.
Feel free to share ONE picture and linking directly to this post for download.
Please do not copy directions, ingredients, or pdf files for your own website or Facebook page, visuals or words.
Copying my post partially, or fully, is strictly prohibited.
All work by Mama Miss is licensed under Creative Commons Attribution-NonCommercial-NoDerivs 3.0 Unported License.
(Visited 12,014 times, 2 visits today)