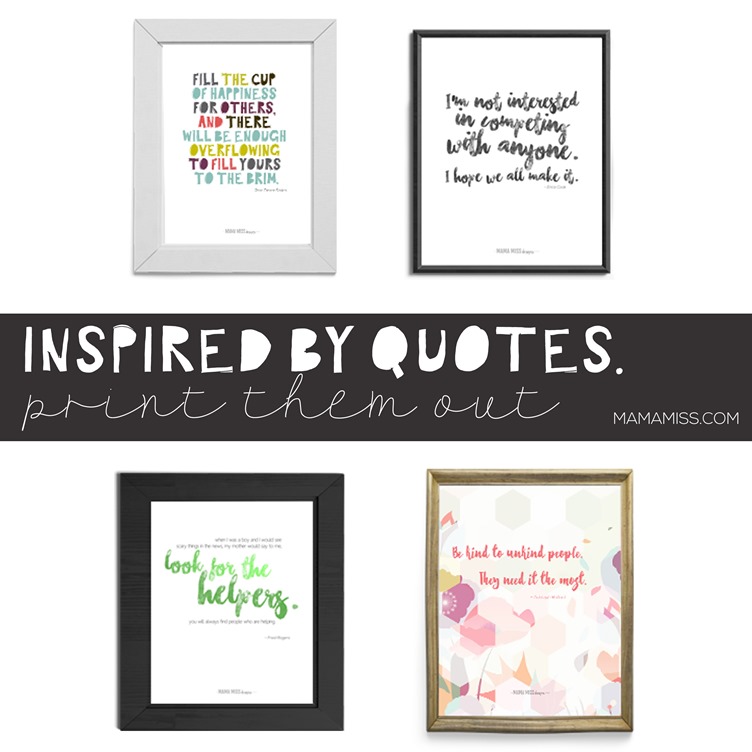 I get burned out on blogging every now and then.
When the competition starts, I pull away.
When there's controversy, it leaves a bad taste in my mouth and I retract.
I'm a peacemaker.  I'm an includer.
Quotes are BIG part of my daily being, they motivate me, inspire me, and keep my head above water ever day.  I listen to this one almost every day.
These are some of my fav's at the moment.
Inspired By Quotes
I always tell V&T, it's not a competition, it's a journey.  I want to see everyone succeed.  I really, TRULY, in the depths of my being, do.
I'm not interested in competing with anyone.  I hope we all make it.  – Erica Cook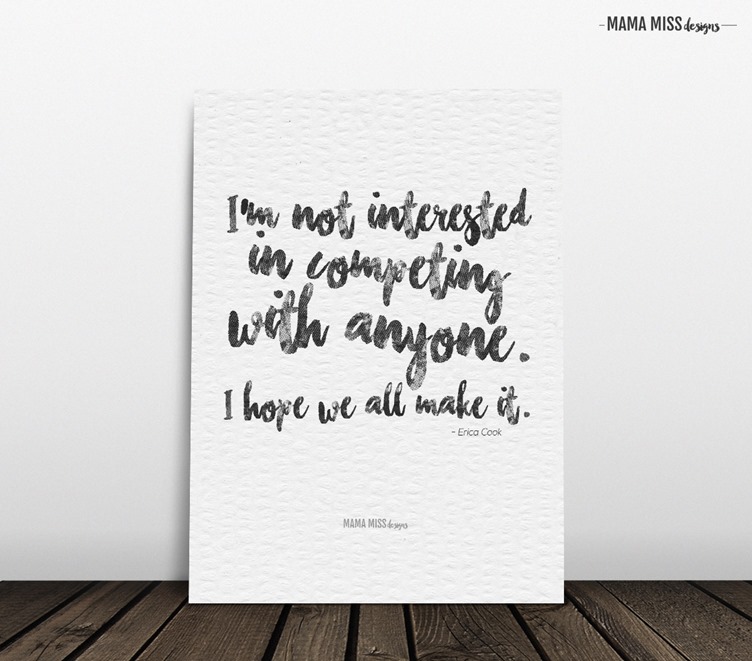 I want to see that light in all of us, that glow, that vibrant saturation of success.
THAT fills my bucket.
Fill the cup of happiness for other, and there will be enough overflowing to fill yours to the brim.  – Rose Pastor Stokes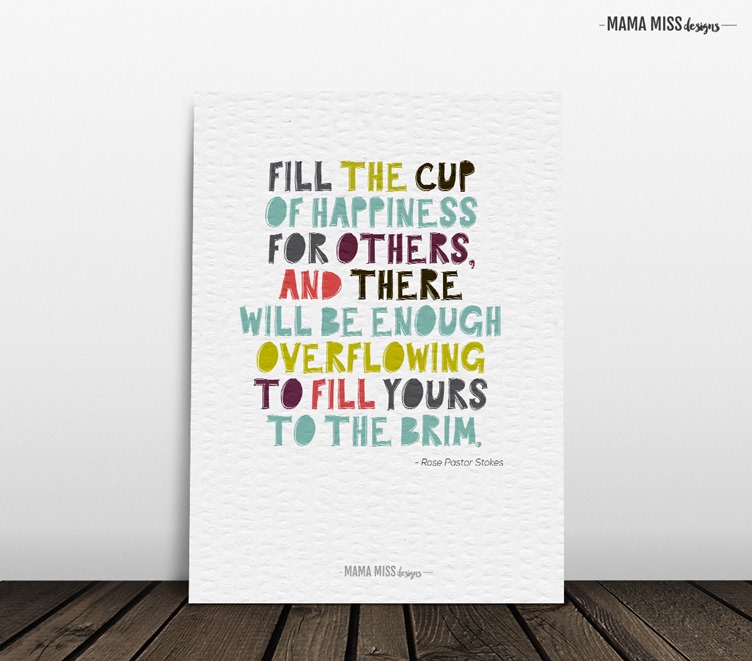 I want my children to be includers.  I am raising them to be helpers.
When I was a boy and I would see scary things in the news, my mother would say to me, Look for the helpers. You will always find people who are helping.  – Fred Rogers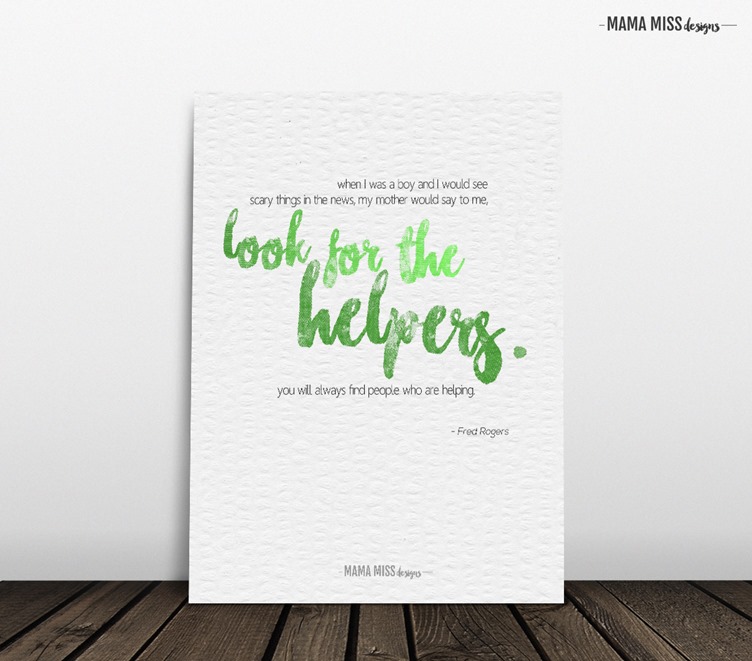 This really rings true – you know that saying, "kill them with kindness"?  It's kinda' like that.  Most angry, unkind people are really just hurting on the inside, and need it the most.  This one was not originally included in this post, but I created it for my upstairs hallway, near the kids rooms.  You know, where I need it the most, to give them love instead of letting anger take ahold of me for their unkind actions.  So there you have it – that's my reminder for positive parenting – every time I go upstairs.  Now it's yours too :)
Be kind to unkind people. They need it the most.  – Ashleigh Brilliant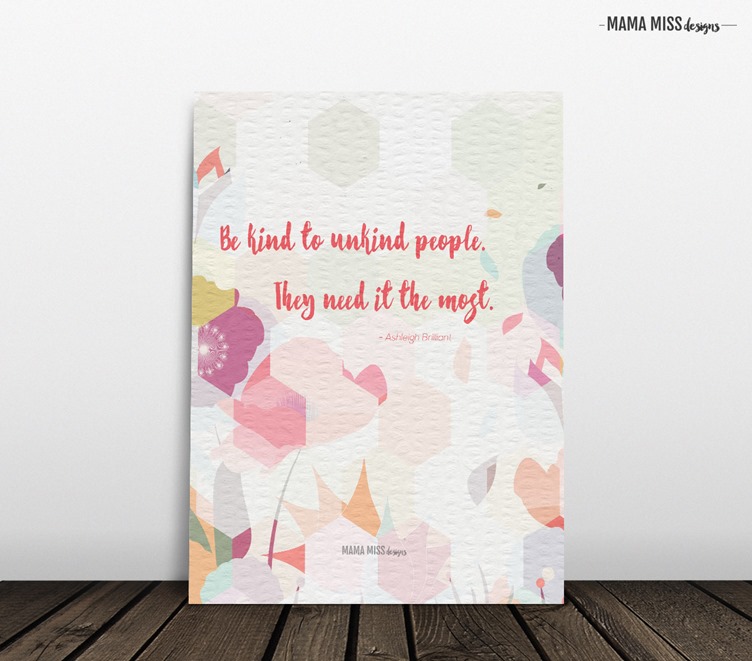 INSPIRE OTHERS BY SHARING!!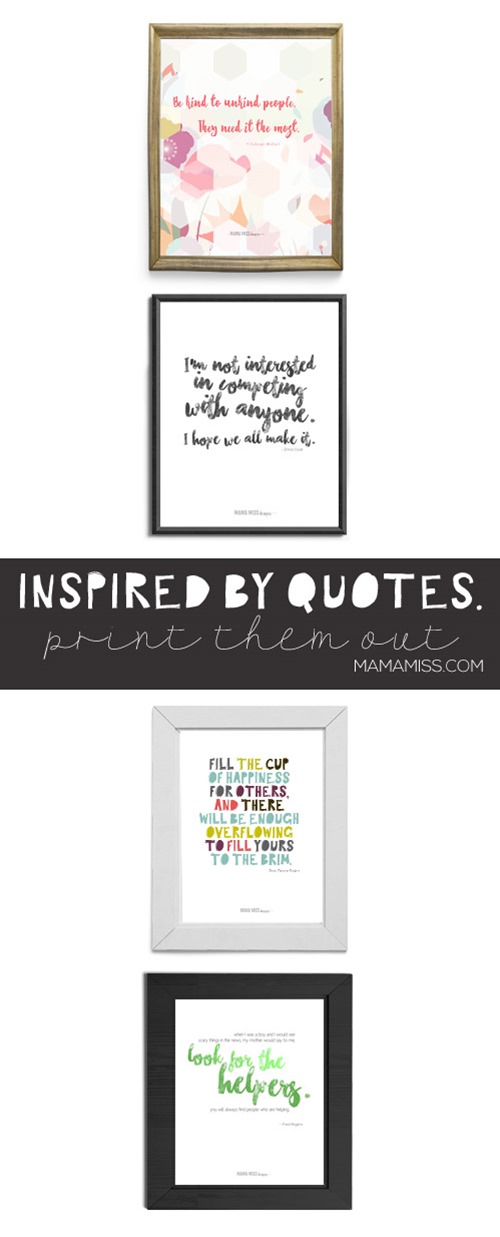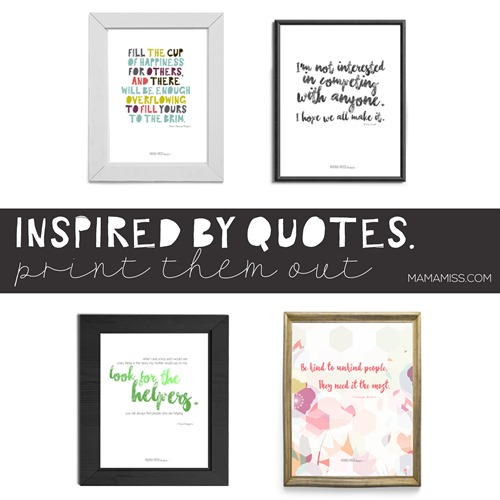 ♥
Like what you see?!
You can connect with me on:
Pinterest || Facebook || Twitter || Google +
see more on my design site too >> Mama Miss Designs
And don't miss any updates, get new posts right away – sign up here…
♥
© Mama Miss. All images & content are copyright protected.
Feel free to share ONE picture and linking directly to this post for download.
Please do not copy directions, ingredients, or pdf files for your own website or Facebook page, visuals or words.
Copying my post partially, or fully, is strictly prohibited.
All work by Mama Miss is licensed under Creative Commons Attribution-NonCommercial-NoDerivs 3.0 Unported License.
(Visited 7,245 times, 1 visits today)